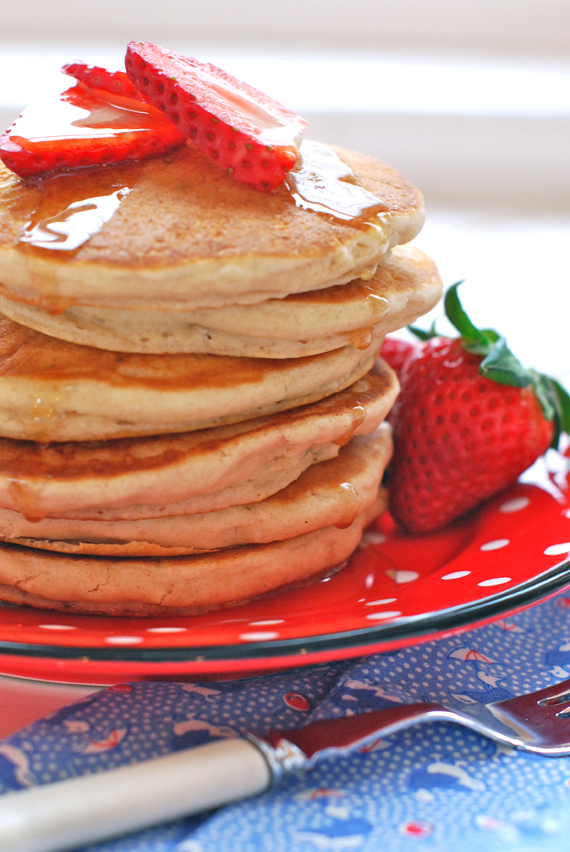 When the phone rings at 6:59 am don't you wonder what's up?  Well, as I rose to answer it and peeked out the window the fluffy white blanket explained it all!  SNOW DAY!  So with all this extra time on our hands in the middle of the week we decided pancakes were in order for breakfast.  But not before we each had a big glass of our daily green juice to start the day.  The kids need the energy boost that a hard days play in the snow requires.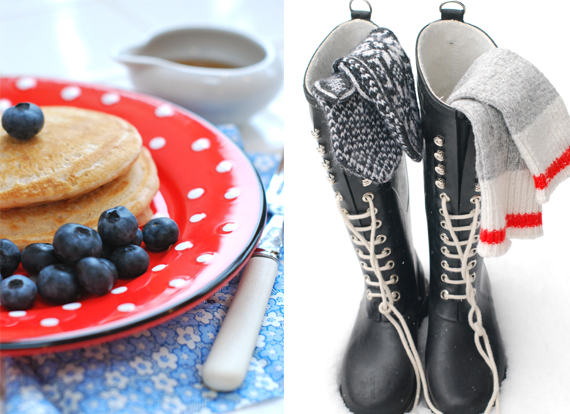 I've honestly tried a zillion pancake recipes-it seems- and played around with ingredients and proportions to finally find a simple, easy, tasty and healthy pancake.  There have been many that I didn't get much feed back on-wonder why?- or that I was panicking about as I tested them right off the griddle, quickly jimmying the mixture, while desperately trying to save the batch.  Now, I have my trusty basic recipe that I can add frozen blueberries to or top with any fresh berries and a drizzle of pure maple syrup.  I'm not a big promoter of dining on a heaping stack of pancakes (though I couldn't resist photographing them like this) even if they are spelt and vegan.  You really need to add the component of juicing in the morning to feel like you aren't beginning your day with a concentrated food that definitely won't supply enough hydration or energy for your day.  I've kept this recipe simple for those of you that might be missing the typical egg, butter, white flour, and milk version.  These ones measure up pretty darn good if I do say so myself.  What I will say though is that they aren't buttermilk pancakes.  They are wholesome, hearty and delicious in their own spelt way.  I suggest you give them a try and see for yourself.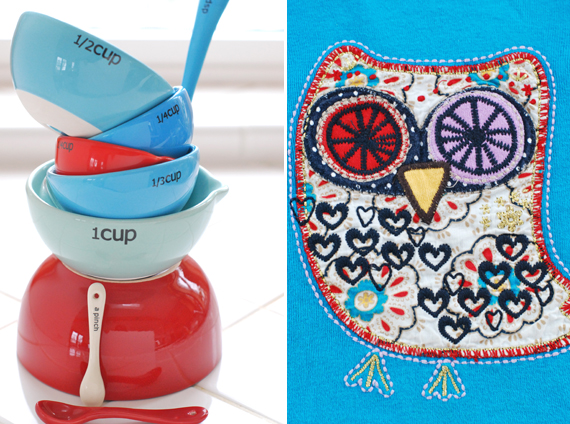 If you aren't familiar with spelt flour you'll be happy to learn that it is far superior to white flour and even whole wheat in that it is a much smaller crop and not a stored grain, therefore leaving it free from the long term effects of grains in storage that are prone to developing molds that end up in your flour bag.  Although spelt is not gluten free it is packed with good fiber, niacin(B3), protein and lots of manganese, a key mineral found in our bodies in a minimal amount.  Manganese ensures healthy bones, good absorption of calcium, proper function of your thyroid, regulates blood sugar, and many more intricate functions for a healthy body.  So a nice dose in the morning can do a body good.  Using almond milk gives added protein & nutrients including magnesium, selenium and vitamin E,  with out the dairy.  A little extra baking soda seems to take care of the lack of eggs maintaining a fluffy texture.  The sunflower oil is quite neutral and is an excellent source of vitamin E and omega 6 fatty acids while being an unsaturated fat, excellent for withstanding heat.  Sweetened with agave, this recipe is much lower on the glycemic index than those sweetened with sugar and the vanilla, well that's a tasty bonus for making such a nice vegan version of a pancake.  You can be generous with the vanilla, I'll never tell!  As for the maple syrup, please choose the real McCoy, not the Aunt Jemima kind since one is pure sugar poison and the other is packed with almost every mineral known to man!  Is that reason enough to spend a little extra on the good stuff?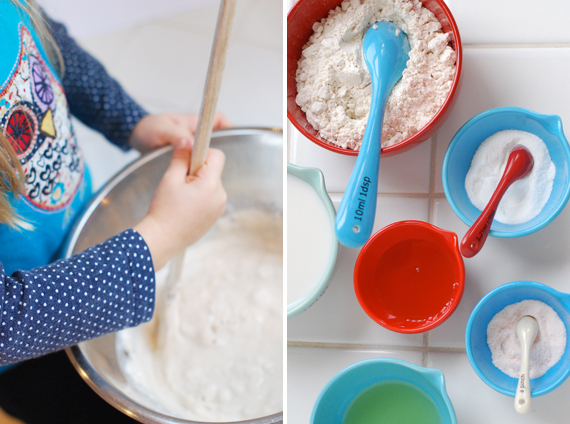 Spelt and Vanilla Vegan Pancakes
Yield: 6-8 pancakes
1 cup organic light spelt flour
2 tbsp aluminum free baking powder
1/8 tsp fine himalayan salt
1 cup almond milk
1 tbsp agave maple syrup or a 3-4 drops of alcohol free stevia
2 tbsp cold pressed sunflower oil
1 1/2 tsp pure alcohol free vanilla
coconut oil for the pan
Method
Measure all dry ingredients into a large bowl and all the wet ingredients into another smaller bowl.  Give each mixture a good stir and then add the wet to the dry combining just until mixed.  Set aside for 5 minutes to allow batter to rise.  Prepare an open pan with 1/4 tsp coconut oil on low heat and gently spoon batter into pan without stirring batter too much, forming 2-3 small pancakes.  Cook for 2-3 minutes or until bubbles appear on surface and are golden on underside, then flip to finish.  Remove from pan and serve immediately or rest on wire rack so bottom doesn't sweat forming a soggy cake as you prepare others.  We like to double this recipe and often have the oven on low and place the cakes on a wire rack in the oven until there are enough for us to eat together and I freeze or just chill the extra cakes and pop them in the toaster the next day for a quick breakfast.
If  you aren't big on Maple syrup try some raw almond butter or whip up some cashew cream to go with your fresh berries instead.  If you love blueberries either stir some frozen ones into the batter or drop them on top before flipping-yum I love them this way-but not everyone in my household does.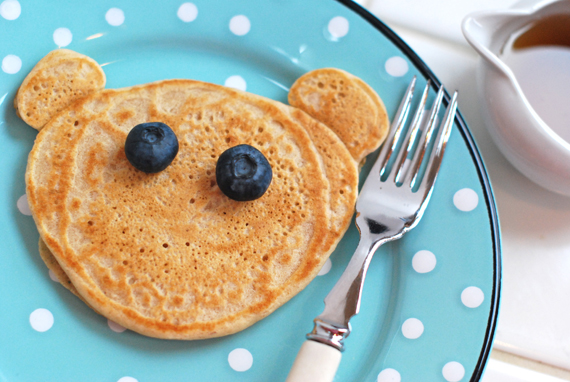 I'm working so hard to make this site such a visually pretty and delicious place to visit but my thoughts this morning after hearing about yet another friend's diagnosis of cancer reminded me that I also need to continue to focus, share information and inspire ways to make choices that serve our health goals.  Here's the question.
What is it that makes us think that we don't need to worry about what we eat? until…. the diagnosis comes in…. we panic…. and we are back tracking trying to eat healthy and "fix the situation" when all along we kinda new that we should eat our veggies, not drink so much alcohol, limit our sugar, skip the processed food, all those things we know nowadays.
The sad part of this situation is that depending on who it is that's been diagnosed and how they were told, is what may make or break the possible recovery or failure to survive because the "Hope is gone".  You can't help those that have lost hope and unfortunately many cancer diagnosis appointments take that glimmer of hope and burn it in an instant.  "This cancer is rapid growing, it's untreatable, it's so rare we don't know much about it, you only have 3-6 months".  It's all so debilitating, so dulling and depressing that the will to live disintegrates yet meanwhile all the loving family members are scrambling around desperately trying to keep this ailing person alive when they have…. lost all hope.  This, in my opinion, is what really ends it all for them. And it's been proven time and time again, your mental state of mind is half the battle.  You have to have the will to survive, to survive!  And what do those doctors know anyway about how you can work around the cancer and how long you have or how your body will respond to various treatments?  Taking charge of your own diagnosis is the only way to take back control and gain the hope.  Chris Karr author of Crazy Sexy Diet (which is now #1 on Amazon), shares exactly how she picked herself up off the floor after being diagnosed with stage 4 cancer and jump started her own personalized holistic cancer cure.  Her first book Crazy Cancer Tips is comforting for anyone who has already been diagnosed.
But back to the question though, why don't we take charge of our health before it's too late? Well… maybe we think it won't happen to us, what we can't see inside our bodies must be fine if we can't feel anything right now, or you doooo eat veggies-1x per day–big whoppee deal, or we are in denial that there is a problem, all the while ignoring symptoms that are progressively allowing the wild fire to spread.  When are we going to wake up?  What is it that makes us THINK we don't have anything to worry about? I believe that the pain isn't there or it isn't sharp enough, so there is no motivation to make it stop.  You know what I think one should do?  Get Curious!  Just start doing some research on the web, watch some compelling documentaries and devour a few books on holistic disease & cancer cures and slowly the sensible side of the brain will appear with clear instructions and some serious motivation.  Knowledge is Power!
People are dropping like flies or should I say, like birds out of the sky, with cancer and it's not going to stop if we don't take a long hard look at what they aren't telling us about what causes cancer.  Some say it's genetic-I disagree, some say it's just chance-baloney, some say it's old age-and most don't really know why "they" got it cuz they thought they were so darned healthy, so active.  What if you could see inside your body…what was…. or wasn't brewing, would that help?  Because we can't see, we won't really understand or believe the dangers of an unconscious lifestyle.  We may have nagging symptoms that we bury with pain killers or aches and pains that we write off to old age.  But with live blood & hair analysis there's no excuse not to have a perfectly accurate picture of your true health.  I highly recommend you take this leap and get a snap shot from which to begin your health journey.  A session with a trained Live Blood Analysis Practitioner in your area is the key to your success in determining what steps to take in order to balance your alkalinity and manage the nutrient deficiencies BEFORE you become a statistic.  Potential cancer crystals & cells can be detected well before they run rampant and then zapped with a healthy regime of juicing, chlorophyll, wheat grass, lifestyle stress analysis and other holistic ways to eliminate your risk of being diagnosed with the big C!  If you have already been diagnosed with cancer or another disease I highly recommend enlisting a specialized Alkaline consultant to guide you in your journey back to health, which I whole heartedly believe is possible.  Please contact me for recommendations depending on your location.
I do believe you COULD have a genetic weakness and that if you are NOT conscious about your health then it can flare up but you can have this weakness your entire life and never have it affect you. I also believe "You are what you eat, think, do and breath".  Ideally we should choose an authentically healthy diet, a low stress lifestyle with a positive outlook on life, actively move our bodies often, and live & work in a healthy non toxic environment.  The air you breath  at home and work, within our world full of toxins, and the energies of your environments contributes immensely to an unhealthy body.  Power lines, gas & paint fumes, pollutions, computers, I can hardly get started there are so many.   So with all this, how do we actually get it right? First you have to wake up!- become consciously aware of the problems and then slowly chip away at the things you know you need to eliminate-all before the cancer diagnosis arrives-cuz it's inevitable, if you aren't paying attention.  And you need to hurry it up!  More and more younger folks are dying of cancer due to increased exposure from every angle in their life.
So ask yourself, are you doing everything you can to make sure you aren't the next cancer patient? or for your family, so one of them isn't next?  If you are already patting yourself on the back because you are consciously aware and do your best to live a healthy lifestyle, how about this question.  Is there one more thing that you could do better?  What would take your health regime to the next level? If you are just coming out of hibernation and waking up, good for you!  I congratulate you for reading this thru and am excited to be a part of your journey:)
My promise is to continue to inspire you to make the best choices possible with your diet and anything else I can contribute.  But there are tonnes of books and an entire world wide web of information for you to explore in order to learn how to be healthy all over again.  Check them out, I have some in the sidebar of this site and I have lots still to add that are out there (actually I'll get my sister Yvonne on that right away!) and lots on my book shelf but do explore for yourself.
I hope this snow stops soon, sheesh, there's over 5 inches out there now!  Time for some healthy hot chocolate for all of us to stay nice and warm. Have a super duper week and I'll see you soon!
Julie
Psst. almost forgot to mention the styling props
-Polka dot plates in blue and red are from the Conran Shop in New York City although it was on Sale so not sure if it was discontinued
-Fabric is from Purl Soho in NYC too.
-The ceramic measuring cups are available in two colour ways by Abbot of England , I mixed a blue set with red from the yellow orange set.  The blue set doesn't appear to be availble on-line but many retail shops stock Abbott products, just keep your eyes open.
-Ceramic measuring spoons are from Anthrologie but eek-looks like they aren't available on-line, but do check in-store if you live near a retail store in the US-apparently we have one in Canada, in Toronto.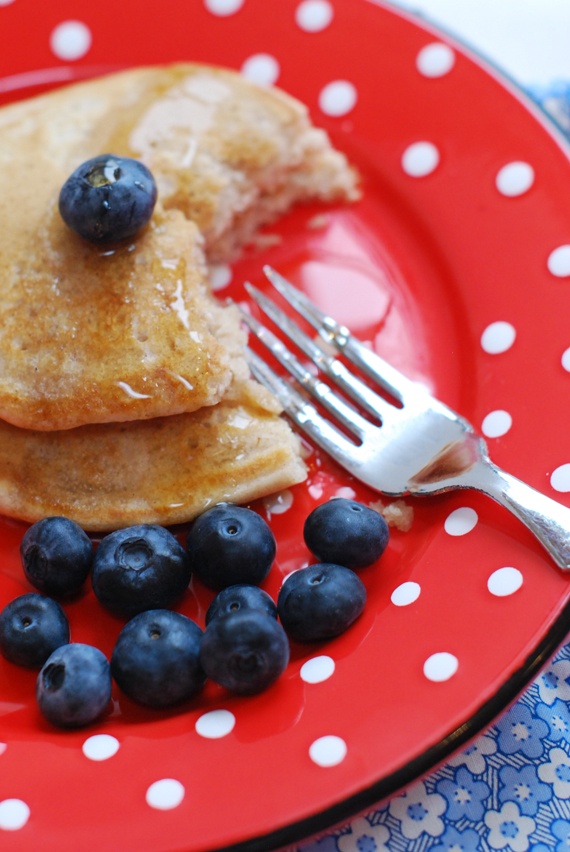 Pin It