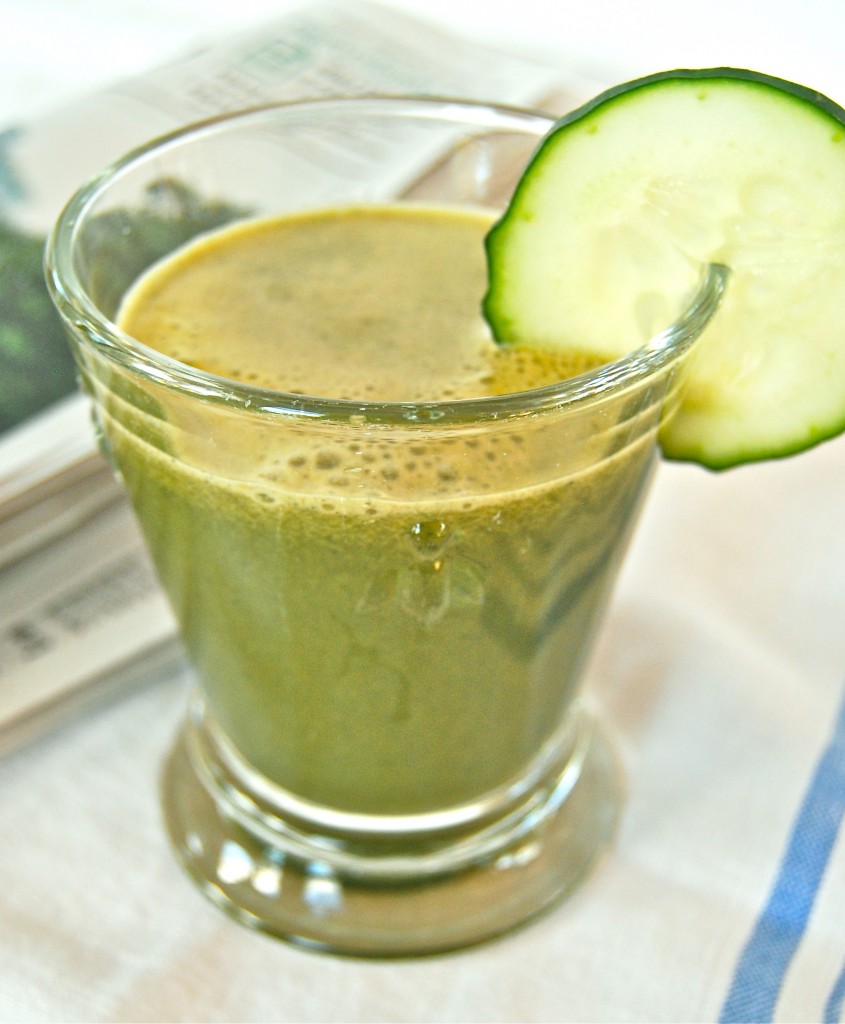 Yuummmm!
Is your morning ritual healthy?  Does it include alkalizing foods that will nourish  your cells providing terrific energy to start your day?  If you're not quite sure, let me show you what is incredibly delicious that will do exactly that!  First off though, this is a recipe that requires that you make a commitment to your health goals, bite the bullet and get yourself a juicer- and get a decent one cuz believe me it will become one of the top used appliances in your kitchen once you taste this addictive recipe and feel the benefits of juicing.  See our juicer info here.  I can't take full credit for this recipe because it was originally created by Matthew Kenney who wrote Everyday Raw. I adapted this by using less apple or no apple to reduce the sweetness.  If I want to be a purist and keep the fruit separate but I want a little sweet I add a little stevia to the juice and voila pure veggies, some lemon and some sweetness.  Still just divine!
I must admit that hardly a day passes that I don't begin my day without this yummy juice, which must mean that I am addicted to this drink.  And I know that there are many other delicious recipes, and have tried many others but there is something about this combination that everyone in the family also absolutely loves.  When we are out of any one ingredient we kinda panic- we run to the grocery store in the morning to get what we need- crazy huh?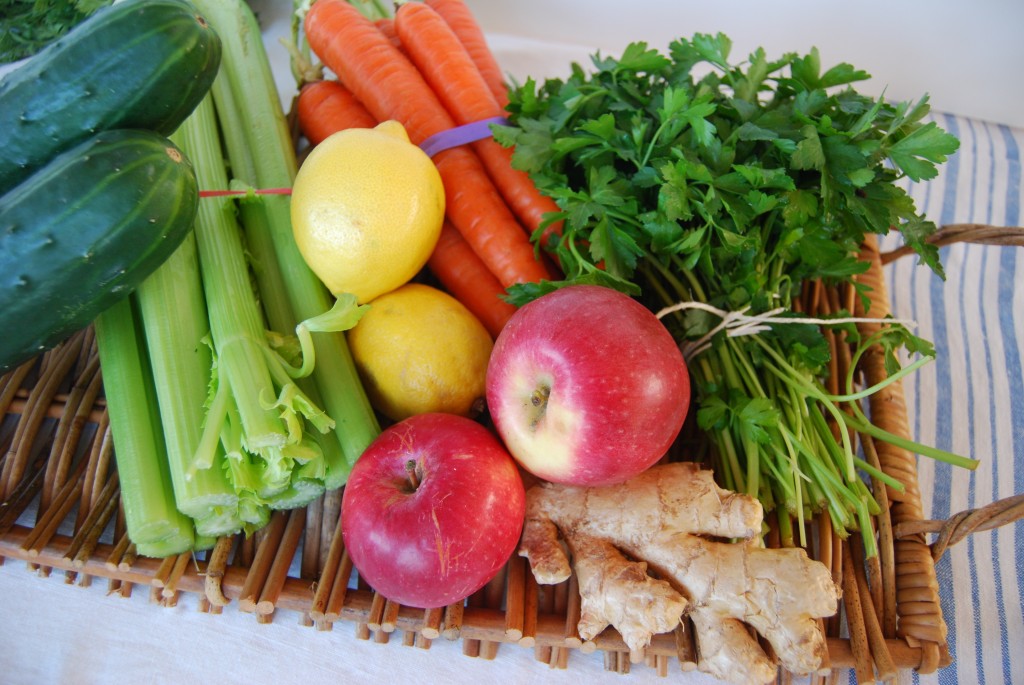 Morning Green Juice
1 apple ( may leave out if you wish for no sweetness)
1 lemon peeled
2 celery stalks
2 large carrots
1 large english cucumber or 2 field cukes
1/2″ piece of fresh ginger
6-10 stems parsley (any kind)
6 stems fresh mint
Method
Begin juicing all items above making sure NOT to juice the herbs & ginger last as they need a solid veggie to force their goodness residue thru the mesh of the machine.
Stir and pour into glass.  I have this thing for straws so I always enjoy mine with a straw- my morning cocktail! Yum!!
Yield: Approx 20-25 fl oz. Depending on the size of each of your veggies it will vary.  Add more cucumber to increase volume if you wish.  I have even juiced a small zuchini in a pinch.  I am often double this recipe for a family of 5 every morning.
Tip 1 : Get yourself a compost if you don't already have one and you'll be producing the most amazing soil!
Tip 2: 20-30 mins  after drinking this follow with my spelt porridge recipe and you will be good to go for about 3 hours or more. It's good to snack on raw healthy nuts in between meals if you feel the growlies so grab a handful to take with you as you head out the door.

Pin It