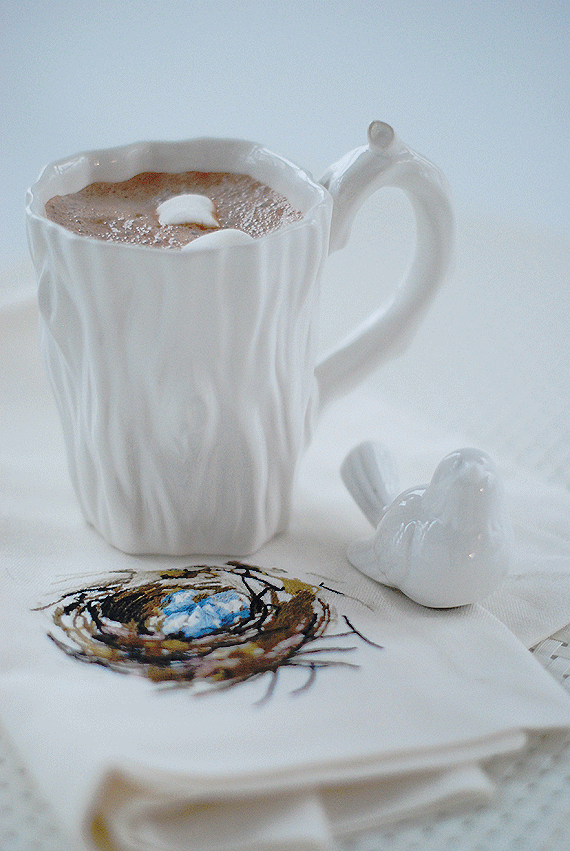 We climbed into bed on Friday eve with a little snow gently floating down and woke up to a winter wonderland of white-it had snowed like crazy!  We couldn't believe our eyes!  It was gorgeous!  I just love how snow can transform any outdoor setting, tidy or not, and make it a beautiful landscape.  An unkempt yard or even a junk heap seems quite charming when piled with snow.  And my Garry Oak trees that some say are scraggly, are my very favourite snow scene in my yard as I love the pattern and texture when the branches are laden with heavy snow.  But… it's only November!  Not sure what's up with mother nature but she sent this scenery a wee bit early for some people who where completely caught off guard.  It's been years since we've seen snow in our little town much before the Christmas holiday, so we were some surprised!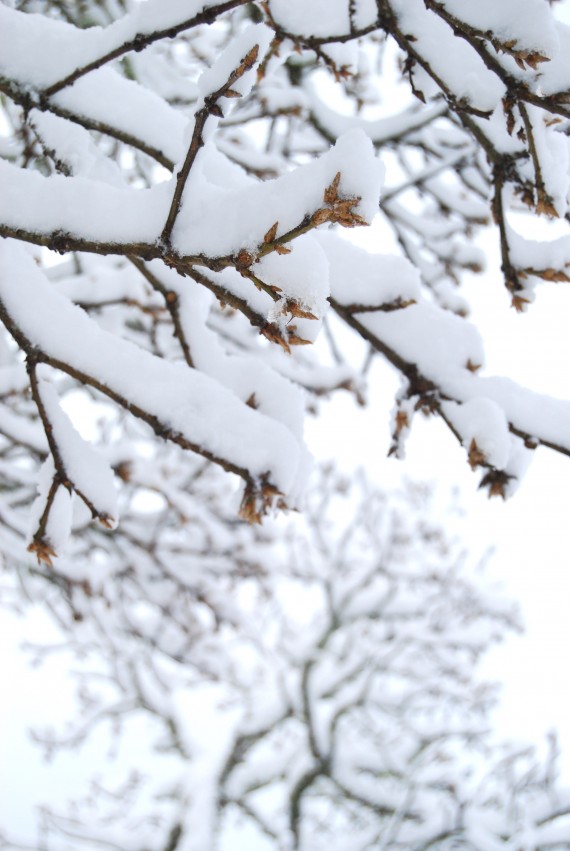 The kids of course were out in a flash when they woke up, almost as excited as a Christmas morn!  Me on the other hand, had mixed thoughts since I still own a retail shop, and it was a Saturday "get ready for the holidays" shopping day that ended up being a bit of a quiet one.  However, c'est la vie!  I can't control mother nature and her shenanigans, so just enjoy it, which is what I did, camera in hand!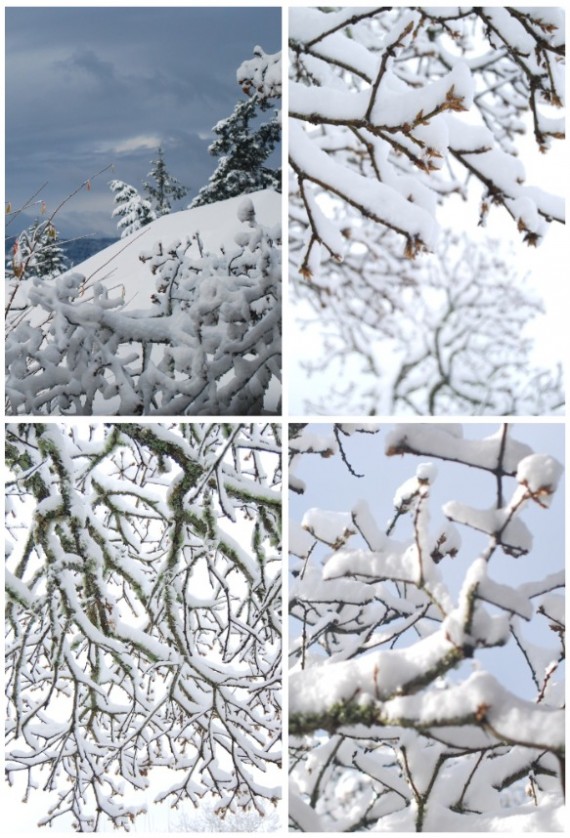 Every surprise snow day needs hot chocolate and if it can be healthier hot chocolate, all the better, don't you think?  It's pretty easy to make a healthier, dairy free, yet tasty hot chocolate and the kids hardly notice the adjustments.  I like to use a combination of stevia and agave.  This way I find that I use less agave which is still a serious sugar but with a lower glycemic index and I use less stevia which can sometimes have an after taste.  But do as you may, if you just prefer agave then go ahead or if you are not doing sugar right now, just use a little stevia.  The cinnamon is a nice addition, makes it almost like a Mexican Cocoa, but again, it's optional if you're not keen on it.  I managed to find some vegan marshmallows to satisfy my kids needs for festive hot chocolate.  They aren't filled with as much gunk but are still beet sugar filled so beware, keep your eye on the bag–cuz when your not lookin'….!
Hot Chocolate w/ Coconut & Almond Milks
Yield: 24 oz,  2 large mugs or 4 small cups
1 1/2 cups unsweetened almond milk, organic if possible
1 1/2 cup filtered water
10 tbsp coconut milk powder (sorry, it's just shy of 1/2 cup)
5 tbsp raw cacao powder
6 drops liquid stevia
1 1/2 tbsp agave syrup
good sprinkle of cinnamon
marshmallows
Method
In a medium sized sauce pan whisk all ingredients and then warm gently on medium low, whisking well to remove any stray lumps while frothing up the mixture.  Adjust sweetness if desired.  Serve with just a couple marshmallows- vegan if you choose.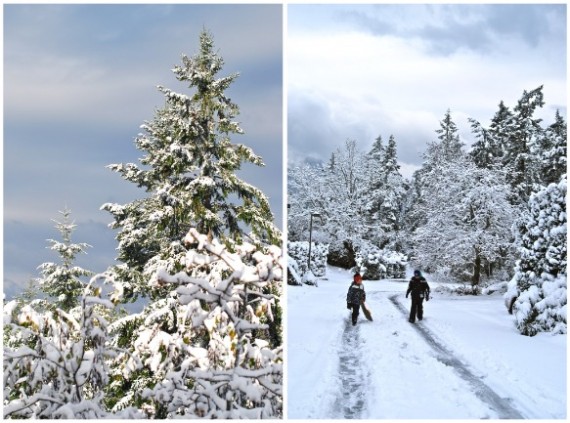 The coconut milk powder is rich in lauric acid which is a medium chain fatty acid.   It converts to monolaurin in the body which is the antiviral, antibacterial and antiprotozoal monoglyceride  (can you pronouce this?) that destroys a of  number of viruses like HIV, Herpes, influenza, and many other bacterias.  Lauric acid is found in mother's milk, rarely found in foods, but abundant in coconut oil.  It is quite yummy and I have used it in a few recipes as well.  I find it handy to have in the pantry.  It's a large bag and a rather dear price but it lasts long and keeps well.  The same with the raw cacao powder but I do use it just for special recipes.  Some believe that raw cacao is filled with antioxidants and consider it a healthy choice but it is still a stimulant and can be quite addictive for some.  Use caution when enjoying it as you may see behavioral changes in your kids or yourself if you over do it–if you see them bouncing off the walls, you've over done it!  No, seriously, it can keep you awake at night so don't serve this at bed time.  Moderation is key here.  Alternatively, one can use carob powder in place of the cacao powder or a combination of the two for a nice flavour and a reduced amount of cacao.  Do note that this is not exactly an alkaline bevvy but it's a whole lot better than a good many hot chocolate options out there –the almond milk is another healthy benefit.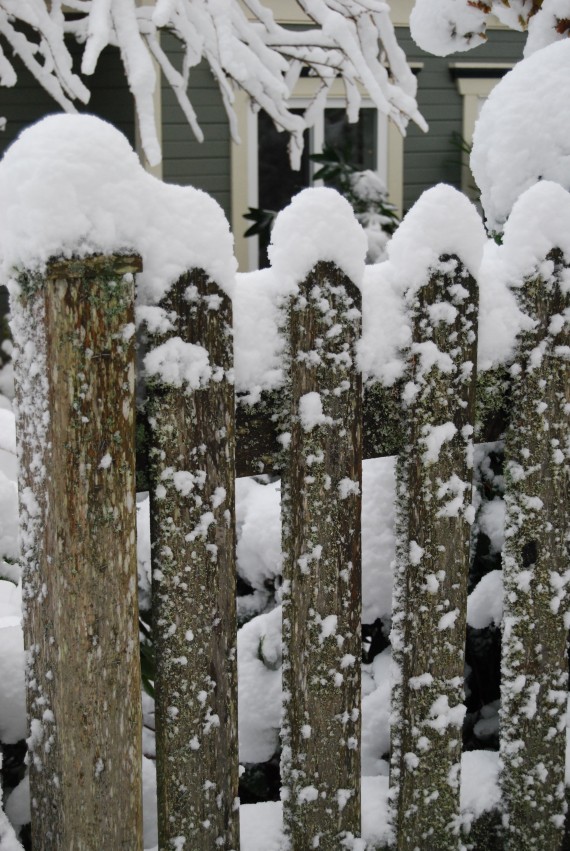 The snow this week has really made me appreciate natures beauty and take the time to have gratitude for living in such a pretty part of the world here on Vancouver Island.  On the cold rainy days I don't always appreciate my home town but today is a great day.  How about you?  Do you love where you live?  What's your favourite thing about your home town's climate?
I hope you have a wonderful day–be cozy and healthy where ever you are:)
Julie
psst. I forgot to mention the styling props, cute huh? -the napkin is a Pottery Barn piece from last spring, the woodland mug and the cute birdie are from my retail store, The House Dressing Company, but sadly and gladly, this store is closing so I can be here, more often, I hope!

Pin It