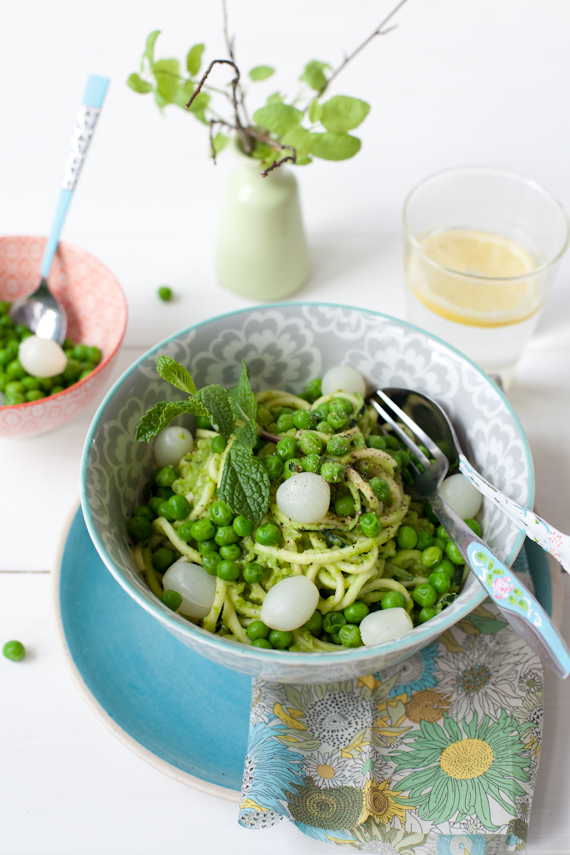 Call me a cheat-ster if you like but it's just the way things go some times!  I am reposting this lovely spring recipe I created that appeared on My New Roots some weeks ago that you might have missed.  If not, I apologize for this not being a fresh new recipe for now.  I've been swamped with obligations over business matters for weeks and weeks now that involve a nutrition studio for moi! Yay!  It's been a real process but it IS going to happen. Currently, the space is undergoing renovations as I type!  I'm loving being a designer again, planning the space and choosing finishes and details that will make it a wonderful place for me to work.  I plan to use it as a photography studio, a studio for recipe creation, a test kitchen as well as a holistic nutrition education studio for sharing my knowledge in person and digitally.  I'm soooo excited to be able to have a place to call my own that is outside of the house. Now I'll have reason to a wear wardrobe outside of kaftans, LOL!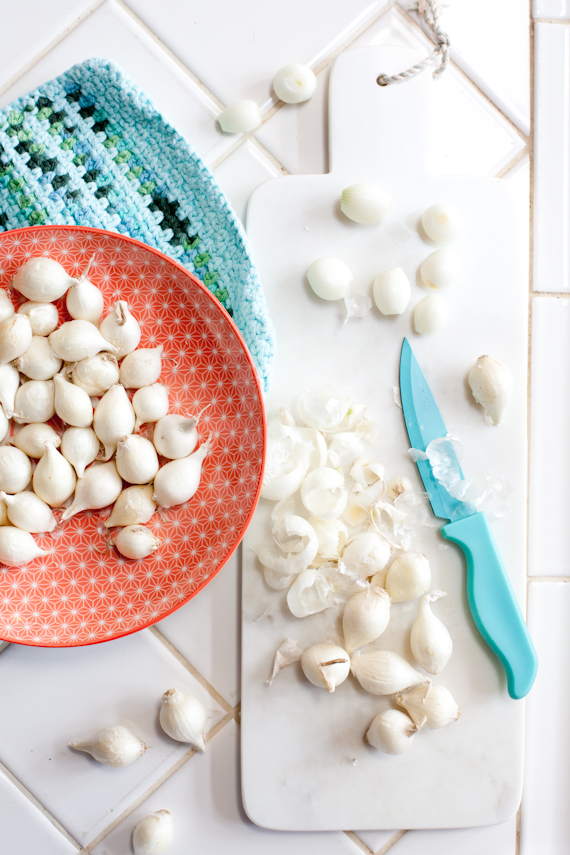 In the meantime I haven't had much opportunity to create something worthy of a post for you so I thought I would share this delicious addicting recipe with you since it's even more timely now that spring is upon us and these sweet peas will be ready soon!  If you are like my father-in-law and plant your seeds on the Chinese New Year you'll have some of these lovelies ready sooner than later in the Pacific Northwest.  Otherwise, if you just can't wait (maybe you're impatient like the Aries that I am) then frozen organic peas work well too!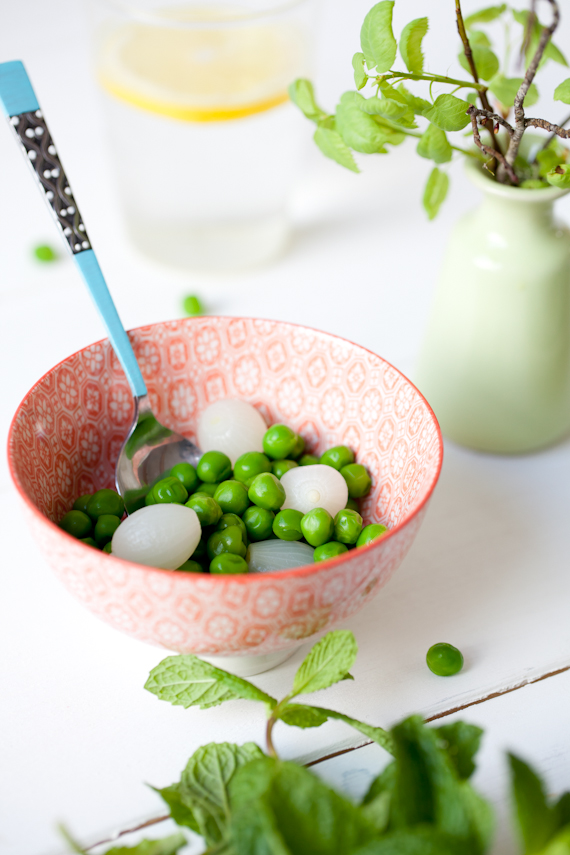 This tasty dish is a little bit raw and a little bit cooked, keeping as many nutrients in tact as possible. It's kind of a nice combo for this in between time of year. And guess what? It's alkalizing too….well of course!   This is a great recipe that will help you balance your alkalinity and is a quick and easy recipe to pull together, even for lunch.
The pea pesto is made with a generous portion of peas that are action packed with phytonutrients that provide us with key antioxidant and anti-inflammatory benefits. Peas also contain an impressive amount of health promoting omega-3 fats in the form of alpha-linolenic acid or ALA as well as omega-6 fats called linolenic acids.  One cup has about 30 milligrams of omega-3 and 130 milligrams of omega-6.  As for protein and fibre, green peas pack about 8-10 grams per cup.  These two macro nutrients keep your blood sugar levels well regulated since they support the break down of the natural sugars and carbohydrates as they pass through your digestive tract.
Once thought of as being a starchy vegetable peas are proving to be much more than that. They are effective in lowering our risk of chronic health issues related to inflammation.  And studies show that inflammation is at the root of most health issues, so eat your peas!  While you're at it, eat your zucchini and some onions too!  All of these alkalizing vegetables in this recipe provide the body with beneficial cancer-preventive nutrients.  You can't go wrong here so give this recipe a whirl and see how you like it.
Sweet Pea & Pearl Onion Pesto smothered Zucchini Noodles
Yield: 1 lg serving or 2 servings as a light lunch or as a side dish
2  6″ zucchinis, julienned or spiral cut, preferably organic
24 fresh pearl onions, peeled (substitute frozen if need be)
2 cups organic frozen peas
3 tbsp fresh mint, roughly chopped
1/4 cup extra virgin olive oil
1 tbsp fresh lemon juice
1/2 tsp maple syrup or 3 drops liquid stevia
pinch himalayan salt or good sea salt
freshly ground black pepper
Method
•Using a spiral noodle slicer or a julienne peeler make your noodles from the zucchinis.  Place in a medium sized bowl and set aside.
•Place the pearl onions in a covered steamer basket over boiling water and steam for 8-10 mins till layers just begin to separate and they appear translucent. (If using frozen pearl onions your steam time will be a little less). Add frozen peas and steam for 2 minutes longer, stirring at the one minute mark to ensure even cooking.
•Remove from heat and pour half the mixture into a small bowl and the other half into your food processor–be sure to divide the onions evenly.
•To the food processor, add the olive oil, lemon juice, mint, salt, pepper and maple syrup. Process until creamy but not completely smooth, leaving a little texture.
•Now lets put it altogether.  Pour the creamy pea and onion pesto over the noodles, scraping the bowl clean with a spatula.  Using two forks toss the noodles well to coat. Transfer to serving dish or divide into two bowls.  Top with remaining steamed peas and pearl onions. Garnish your bowl(s) with fresh mint and freshly ground pepper. Enjoy:)
Note: This is yummy as is, with the mildly warm pea and onion pesto but it's also deelish at room temperature.  If this dish stands for more than two hours the zucchini will release some of it's juices and become a little more tender. It's still quite tasty this way but is best if eaten within one hour.  Store the pesto separate from the noodles if you are making it ahead. And…if you share this dish between 2 servings maybe top it with some sliced avocado to round it out a little more. Enjoy:)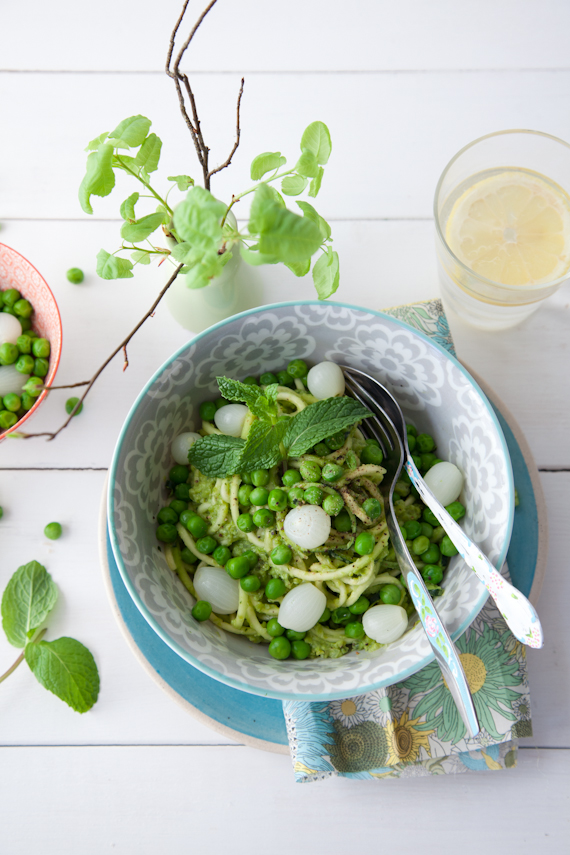 Here's a mini lesson on alkalinity and how it can be of benefit to your healthy lifestyle:
The most alkaline foods are green and of high water content as in cucumber, celery, broccoli, and greens like kale, chard, romaine etc. Lemons & limes are also highly alkaline once metabolized even though they are acidic outside the body before you ingest them.  This chart shows the degree of alkalinity of many foods to give you a better idea.  On this chart you'll also notice the list of foods that are acidic and their scores that you can pay attention to with regard to the ratio that you include in your daily meals. Pretty much any food that is a concentrated food with low water content, is highly processed or contains sugar–including fruit, is acidic to the body and should be consumed in approximately a 20-30% daily proportion.  If you are seriously ill this ratio will be more like 0-5%.  Please remember to always consult a medical professional when considering a drastic lifestyle change.
Choosing alkaline foods in a 70 to 80% ratio with the balance of acidic foods allows you to still enjoy some of the wholesome foods you are accustomed to. A visual measurement for each meal or over the period of the day is all that is necessary to maintain a balanced intake of alkaline foods.  No weighing or counting of calories is necessary. And guess what?  By following a highly alkaline lifestyle you'll discover that a bonus side effect is weight loss or a return to your natural body weight.
If you are experiencing any symptoms of ill health you are suffering from over acidification of your blood and tissues.  Alkaline minerals from vegetables help to provide much needed alkaline buffers. These buffers escort excessive acids from the body. When the body is highly acidic from an imbalanced diet of acidic foods deplete of alkaline minerals, the body draws upon its own already depleted supply of alkaline mineral buffers that should be reserved for vital processes within the body. Our tissues, our bone strength and organ function suffer when the very minerals they require for optimal function are robbed to neutralize acids we have ingested.This balancing act occurs at every given moment in our life as our body constantly works to maintain an ideal pH of 7.365 and must do so to keep us alive. The harder it has to work if we are not providing it with supportive alkaline buffering minerals the more bogged down it becomes. At this point the body begins to cope by tucking away the excessive acids that it cannot deal with into fat cells as a way of protecting the body's main organs from these acids.  This is why one loses weight on an alkaline diet as the acids are bound by fat cells. Flushing acids = flushing fat cells too when a high alkaline diet with substantial water consumption of 3-4 litres of alkaline water each day is followed.Research has also shown that most cancer cells cannot thrive in an alkaline environment but they thrive in an acidic environment.  Thus, it's to your benefit to alkalize your body as a preventive measure to help avoid cancer and as a way to help reverse symptoms of disease.
You may already be very conscientious with your healthy lifestyle but with a bit of tweaking in the alkaline department you might find you have even more energy, fewer colds and any nagging symptoms slowly dissipate.
To increase your alkaline foods intake it's as easy as 1, 2, 3…a,b,c…
1. add a green smoothie to your morning or a green juice
2. add a big salad to your lunch or make it your lunch
3. add a salad and steamed veggies to your dinner
And we all know that we need to….
a. drink more water— 3-4 litres of filtered, hopefully alkaline water each day- to flush acids and hydrate the body
b. exercise to flush your lymph, blood and tissues of acidic matter
c. stay on top of your stress levels and find ways to deal with negative thoughts– meditation, yoga etc. (stress causes acids to form within the body)
By slowly adapting your lifestyle and following these basics along with doing a seasonal detox you will keep disease at bay and the cold and flu bugs will leave you for good!
Six years ago, with a dramatic shift to this alkaline lifestyle, I resolved the excruciating pain that I was experiencing from a seriously herniated disc that stopped me in my tracks from living my life. This lifestyle shift resulted in a welcome side effect of easily and quickly dropping 40lbs of post baby excess weight that I was struggling with.
I honestly don't consider eating alkaline foods a diet at all.  It's a way of life that my family and I have adapted to that has kept the doctors at bay for years now, I'm counting 7 years at least!  Even in the season of flus and colds, none of us ever becomes ill. I'll admit that now and again one of us becomes a little under the weather but with a close eye on our symptoms we quickly avert disaster, fending off anything that might keep us from our regular activities.  This is because we definitely zig and zag ( stray somewhat from a balanced meal for special occasions or for travel) now and then or because we don't always get the rest we need or perhaps we are pushing our adrenals with a crazy schedule.  It's called living life.  Our sign of intervention is called the sniffly nose. That's all we need to notice and we jump into high alkaline gear to tidy up the mess we've made. It works like a charm!
What I now know for sure is…..you don't catch a cold, you cause a cold!  The over acidification of our blood and tissues plays a massive role in the deviation from an otherwise healthy body.
Our modern diet & lifestyle is often overly acidic even if we consider it to be healthy thus many of us suffer from a myriad of illnesses that are directly related to an overly acidic body.  But the good news is….. that you can turn your health around by flooding the body with alkalinity.
A green smoothie cheer to your good, alkaline health

Julie the Alkaline Sister

Pin It