Alkaline Foods Chart
Here is a new comprehensive list that I compiled for my book to create a more thorough and accurate alkaline foods list to help you identify the degree of alkalinity and acidity.
Do your best to avoid the pink highly acidic list and use caution with the orange moderately acidic list and you will be doing just great.
Try not to worry about each and every food, just use this as an occasional guide and eat lots and lots of greens every. single. day.
Note: Please use your computer screens' zoom to see the text at a greater scale.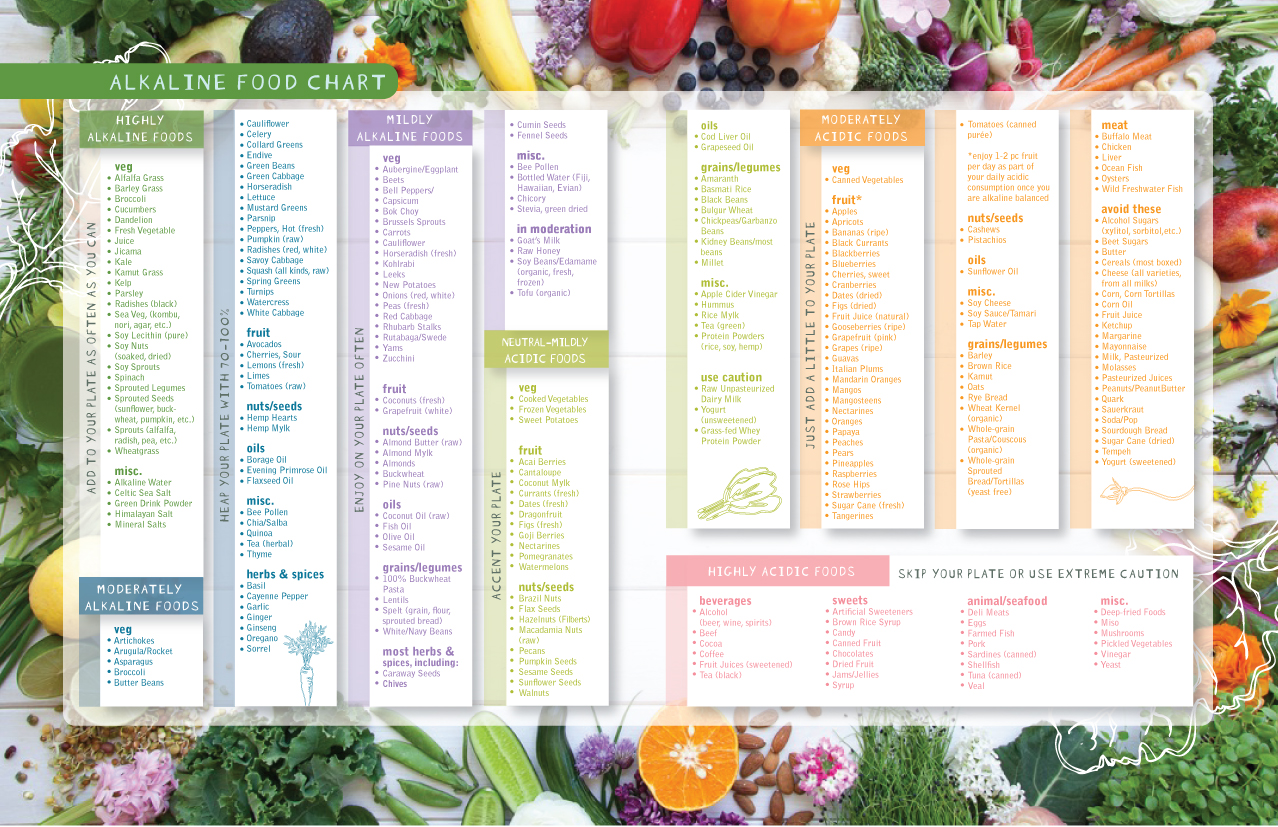 I've kept my previous chart below as it is handy for getting really specific.
Each food item below is assigned a number which reflects its approximate value of alkalinity (+) or acidity (-) in one ounce of food.
The higher the number, the better it is for you to eat.
Referenced from Dr. Robert O. Young, The pH Miracle Book.


Pin It