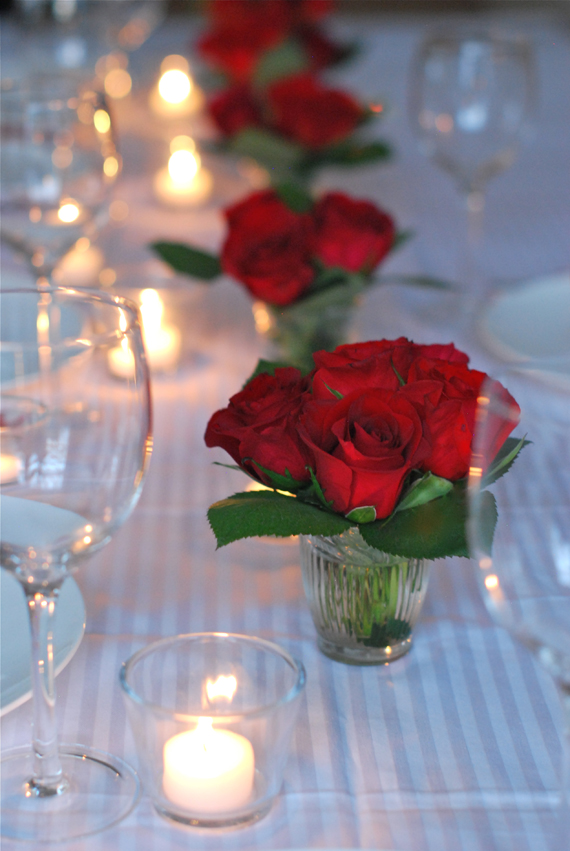 I have to say that setting a pretty table takes me to my happy place!  How about you, is this your favourite part of entertaining too? It's not even all that fancy this time but it still makes me giddy, I end up grabbing my camera…… so I just had to share-this is a quick hello and some pretty photos for you!  Our red meal is a tradition in our family and we incorporate red in every way we can from the table, to the meal, to our outfit for the day.  Crazy I know, but after reading an article about creating unique family traditions I realized that kids really love these special gatherings, they sooo look forward to them, and when they are adults they remember them the most and often continue on the crazy tradition.  Do you have any quirky family traditions that still carry on? I couldn't resist starting our own and here we are at least 10 years later still celebrating Valentines Day with a red gathering.  These are just a few quick snapshots of the pretty part- I was too busy being a hostess to take any other shots- I should have hired photo help!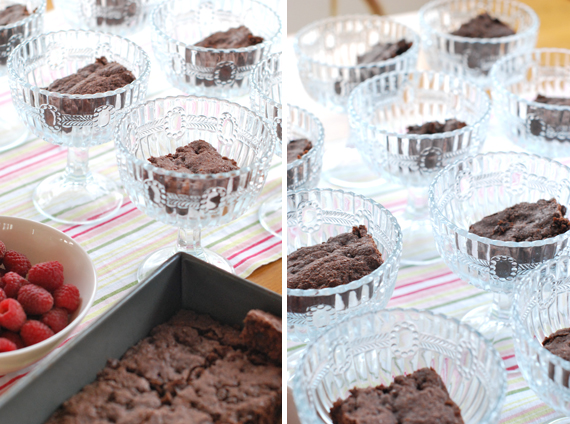 We enjoyed warm vegan brownies, topped with fresh berries and almond cashew whip-just divine.  We even had our barrista friend, Del, froth up our almond milk lattes with organic decaf beans topped with grated organic dark chocolate and cinnamon.  Ooooh La La!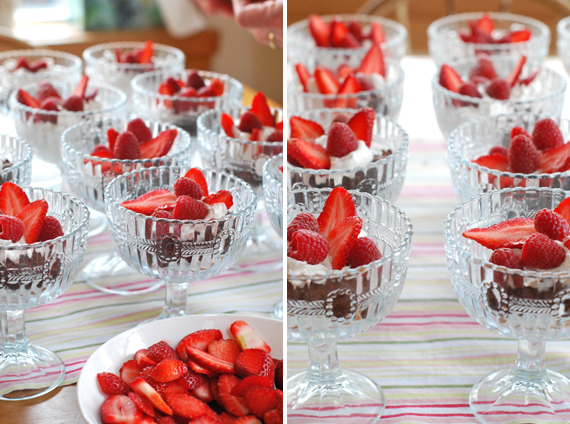 My hubby brought me two dozen roses-thank you Hun!!- so they became the gorgeous center piece bouquets for the table.  If you receive roses don't be afraid to chop the stems really short and place them in a small vase- take a look, the effect is really great-just use some of the leaves from the stem for greenery, give them some of the flower food usually provided and trim them under running water and pop in the vase.  I just used some votive holders for these mini bouquets.  Less is more I say as it gives a clean fresh look, and repetition of the same is very effective too-don't you think? Candles in clear glass are so easy and they make everything sparkly.  If you are using t-lites remove the silver metal liner, they look so much nicer or buy the ones with a clear liner.  I cheated and used really cute polka dot paper napkins instead of fabric but we did place them into the recycle bin afterward!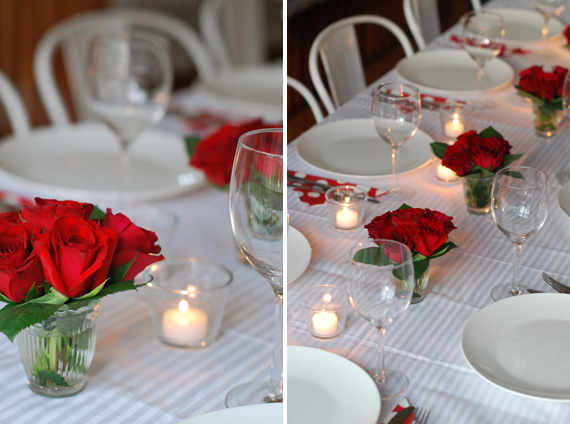 For our meal we dined on a delicious vegan caesar salad a la Karen along side fresh tomato basil quinoa pasta and another quinoa pasta dish that I concocted with butternut squash puree, garlic, dandelion greens, chick peas and fresh tomatoes. It was surprisingly delish!
I didn't plan on posting this at all but couldn't resist the prettiness especially on this "ever so Red day of celebrations" so there isn't a recipe for you today but I will share later once I get the measurements down pact since I often cook with my eyes shut and have to really focus to make it accurate for you to recreate.
Here's two last shots-on my new white chairs!  Ooooh I love how they came out!  These vintage hotel metal chairs were gun metal gray, quite rusty, dented and well worn by many hotel guests.   I bought 10 of them for a song, had them powder coated and they are just like new!  In doors, out doors these chairs are going to make me happy for a long time!  Do you have a favourite piece that you gave new life to in your home? I still have a few waiting for makeovers!
Hope you have a fantastic day!  Happy Valentines!
Julie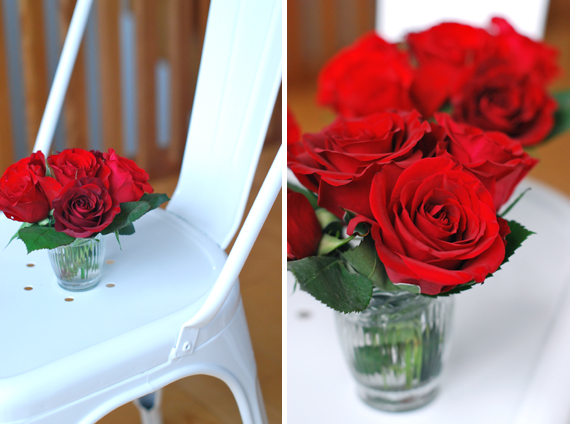 Pin It