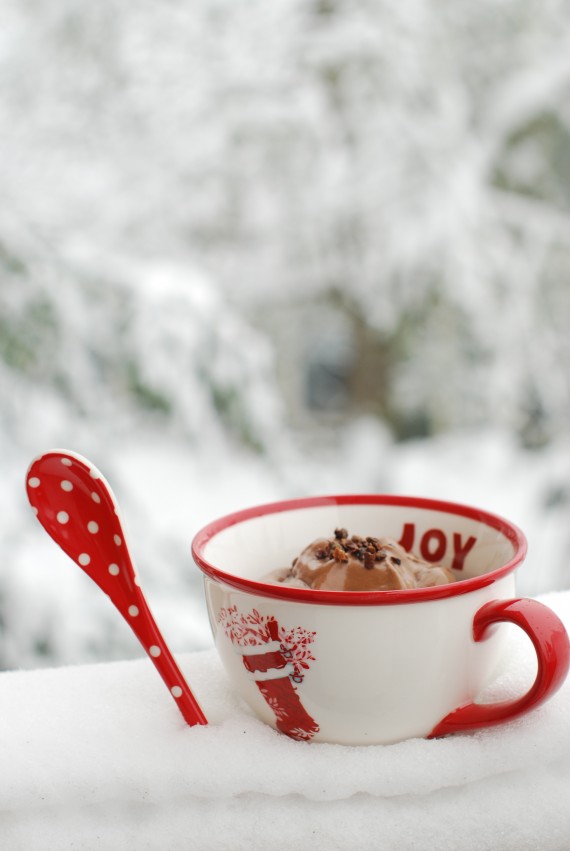 Oh when it snows, how pretty it is.  All I wish for is to stay snuggled in my cozy jammies and curl up by the fire.  And when it snows at Christmas time, even better, don't you say?  In my home town we seldom have this wish come true.  The snow is usually only here when it's tricky to fit time in to enjoy it like you might when the holidays are here.  Do you live in a snowy town?  Do you appreciate it more during the holidays? We just returned from sunny Mexico, flying thru Winnipeg's blanket of Christmas snow, half expecting snow at home but just rain it was.  Mexico was lovely and we had a wonderful family Christmas under the warm sun but now I yearn for some fluffy white stuff to make it feel Christmassy before the season is gone.  I made this yummy pudding on our last snow day a while back and hope you might take a minute to whip up a healthy chocolatey snack or breakfast.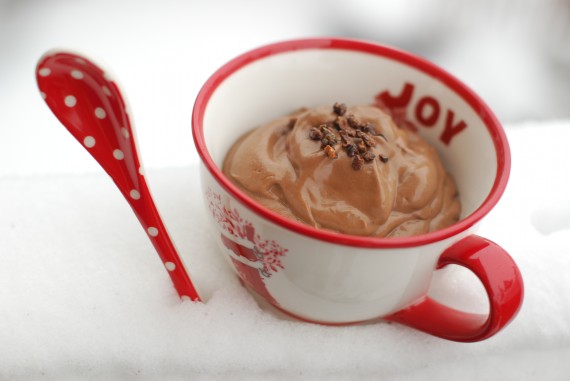 Raw Chocolate Pudding
Yield: 1 large serving or two smaller servings
1  1/2 medium sized avocados
1 heaping tbsp hemp nuts
2 tbsp raw cacao powder
1/4 tsp pure alcohol free vanilla,
3 drops liquid stevia
1-2 tsp agave syrup, as you like
pinch of celtic sea salt
5-10 tbsp almond milk
cacao nibs, optional
Method
Place all ingredients into a blender and combine until creamy and silky smooth, adding the extra tablespoons of almond milk if needed for consistency. Spoon into serving dish, sprinkle top with cacao nibs and enjoy.  The consistency will depend on the size and ripeness of your avocados.  Be sure to scrape down the sides and be patient if the avocados slow up the blender.  You can also use the food processor be sure to blend until creamy and the hemp nuts are not noticeable in the texture.
I love having this for an afternoon snack with a cup of herbal tea.  It's lovely for dessert and can even be your breakfast after you juice your veggies!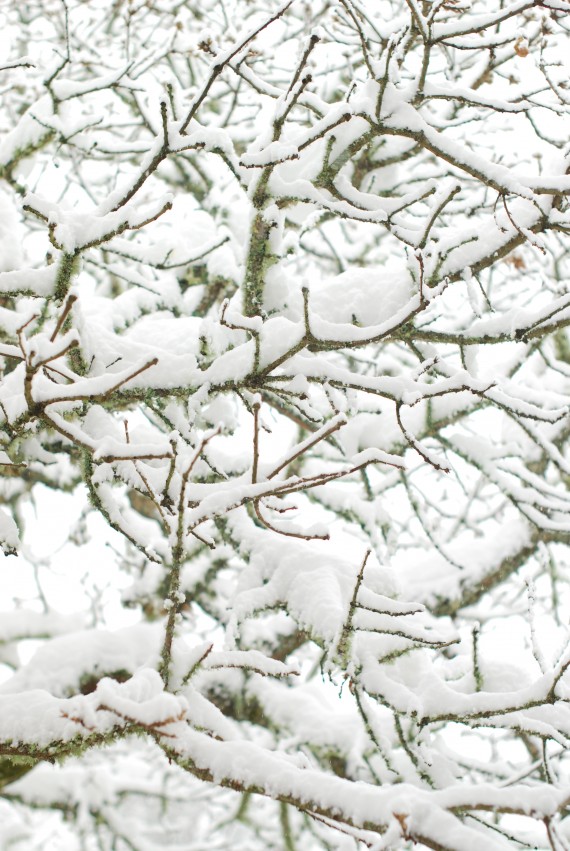 Looking at the forecast this morning, it doesn't appear that any of this white stuff will be falling for me this weekend so I will just have to enjoy these lovely photos I took during the last snow fall.  If you have some snowy snap shots you would like to share please do- leave a link for me in the comment section and I'll take a peek at your white wonderland.  I plan to post the last appetizer recipe tomorrow for celebrating New Years or for you to enjoy this weekend if you wish.  I hope you have a great day, making the most out of the last few hours of 2010!
psst. I think this is the shortest post I have ever done!  I'll make up for it tomorrow with a bonus post for the week!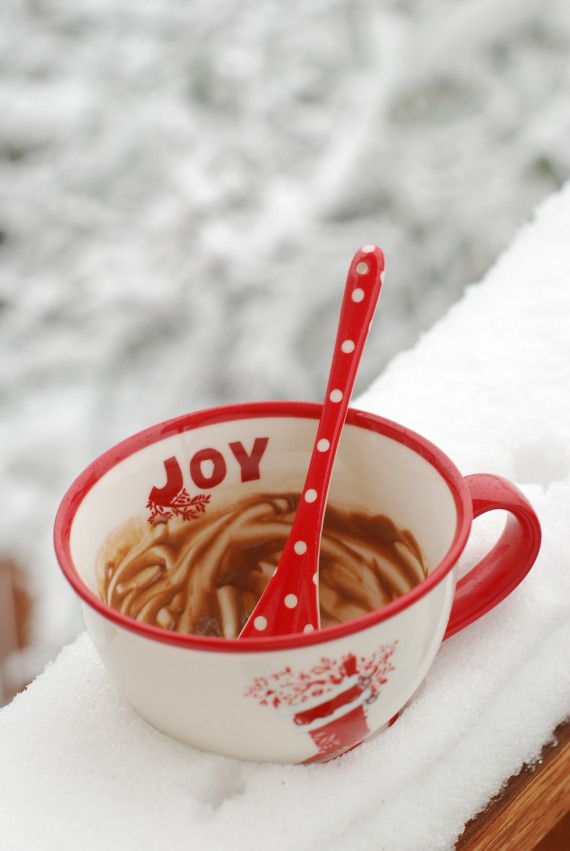 Pin It