As much as I am a spring gal thru and thru I'm still sooo excited about the wonderful autumn colours and the abundance of the delicious seasonal produce. Who can resist a crisp bright sweet but slightly tart apple picked right from the tree?  It sparks fond memories of my childhood when we had a mini orchard of our own that my father planted with 6 apple trees, 2 pear and a plum.  A bite into a juicy bartlet pear or a crunchy sweet spartan apple brings me right back to recess time on the school grounds playing hopscotch with my class mates.  All those apples & pears supplied us with delicious organic fruit for most of the winter.
As I sit here typing away I wonder if my kids will have similar memories with the apples we collected from grandpa's tree that I put in their lunch each day. The same spartan apple!  Just a little rub on your skirt and you can almost see your reflection on the apples shiny red skin.
Whether you are near or far from an apple orchard there's almost always a farmers market close by that will have yummy specimens for you to shop.  In fact there is probably some kind of celebration happening in your area be it big or small. From restaurants featuring local apples on the menu all the way to a festival of apples as in the one that has been running for 17 years now on Salt Spring Island.  If you live close to or on Vancouver Island this Apple Festival is certainly worth joining in.  There's over 450 varieties of apples on the Island of Salt Spring. The fact that just over a century ago, this island was British Columbia's primary source of apples makes this a pretty special celebration.  Here you will be able to taste a myriad of apples ranging from white to pink to red fleshed!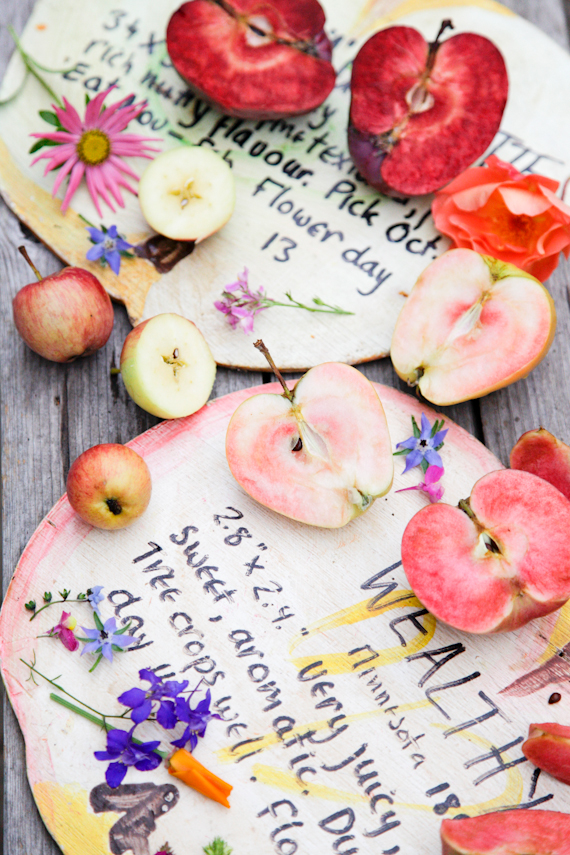 Enjoying an apple a day has always been considered a healthy idea for many reasons. Packed with vitamin C, an important antioxidant, the ability of apples to decrease oxidation of cell membrane fats is beneficial especially in our cardiovascular system reducing ones risk for clogging of the arteries. They contain a good amount of dietary fiber, are rich in flavanoids, and polyphenols especially in the skin so eat the skin if you can.  Enjoying the whole apple versus just the pressed juice or even cooking it provides the highest nutrient level with the least affect on blood sugar levels. You can't go wrong with an apple as an easy snack each day versus any processed snacks.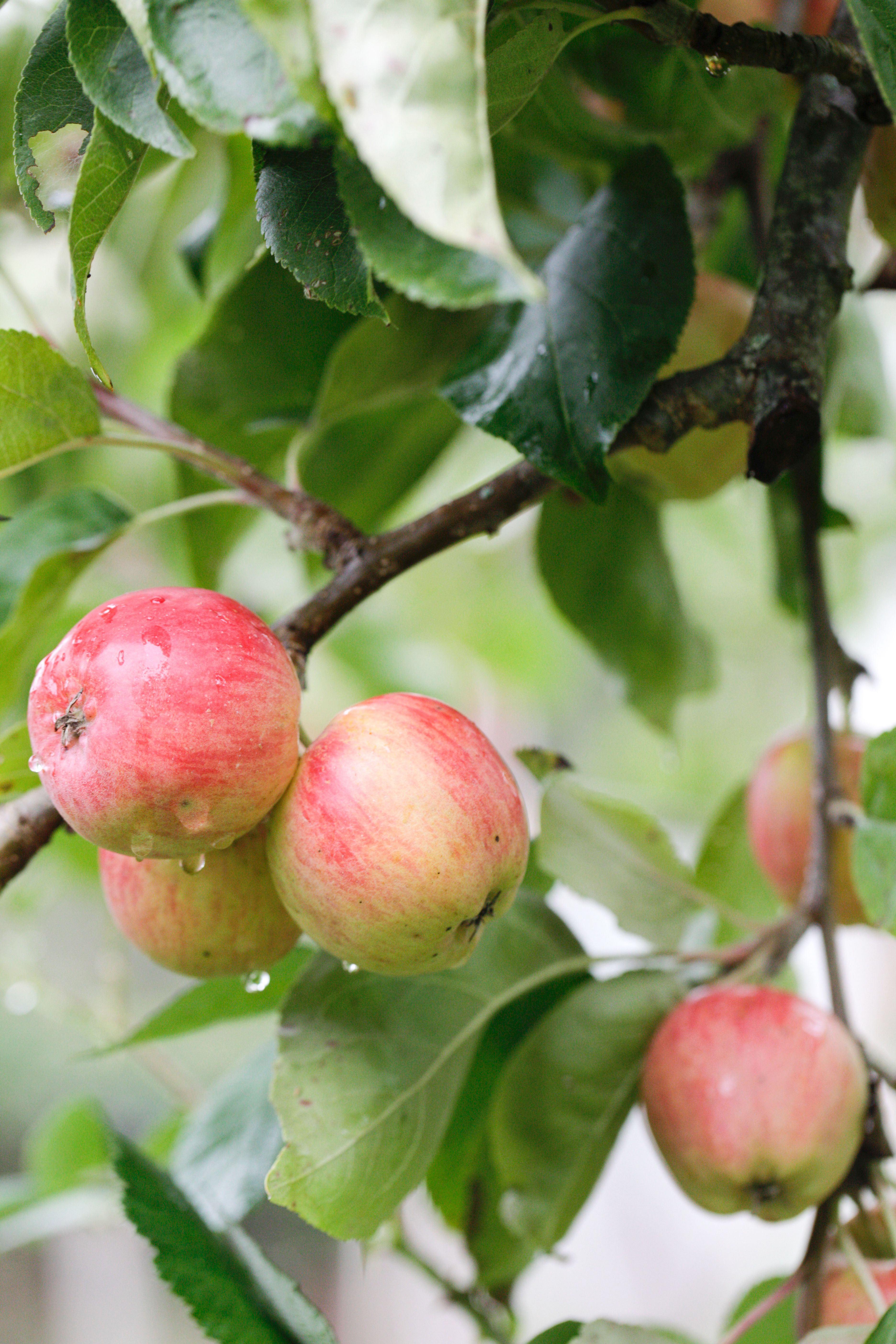 I had the pleasure of exploring the gorgeous apples on a wild orchard, Apple Lucious with owner Harry Burton as my guide.  His passion for his collection of apple trees is astounding as is his endless efforts to grow organically with natures gifts from rain water collection to seaweed fertilizers.  I could hardly keep up with the endless varieties of apples; Bramley's Seedling–considered to be the best cooking apple of the century– Poppy's Wonder, Hidden Rose (pink fleshed above), Rubinyat, Niedzwetskyana (the gorgeous red fleshed one above) and his prized apple Karmijn de Sonnavilla, originally from Holland, and Cox's Orange Pippin to name but just a scant few.  His extensive and very descriptive catalogue is here if you are curious. If you are lucky enough to live in Victoria (my home town) then check out the Moss St. Market where Harry sells his massive array of apples every Saturday in October.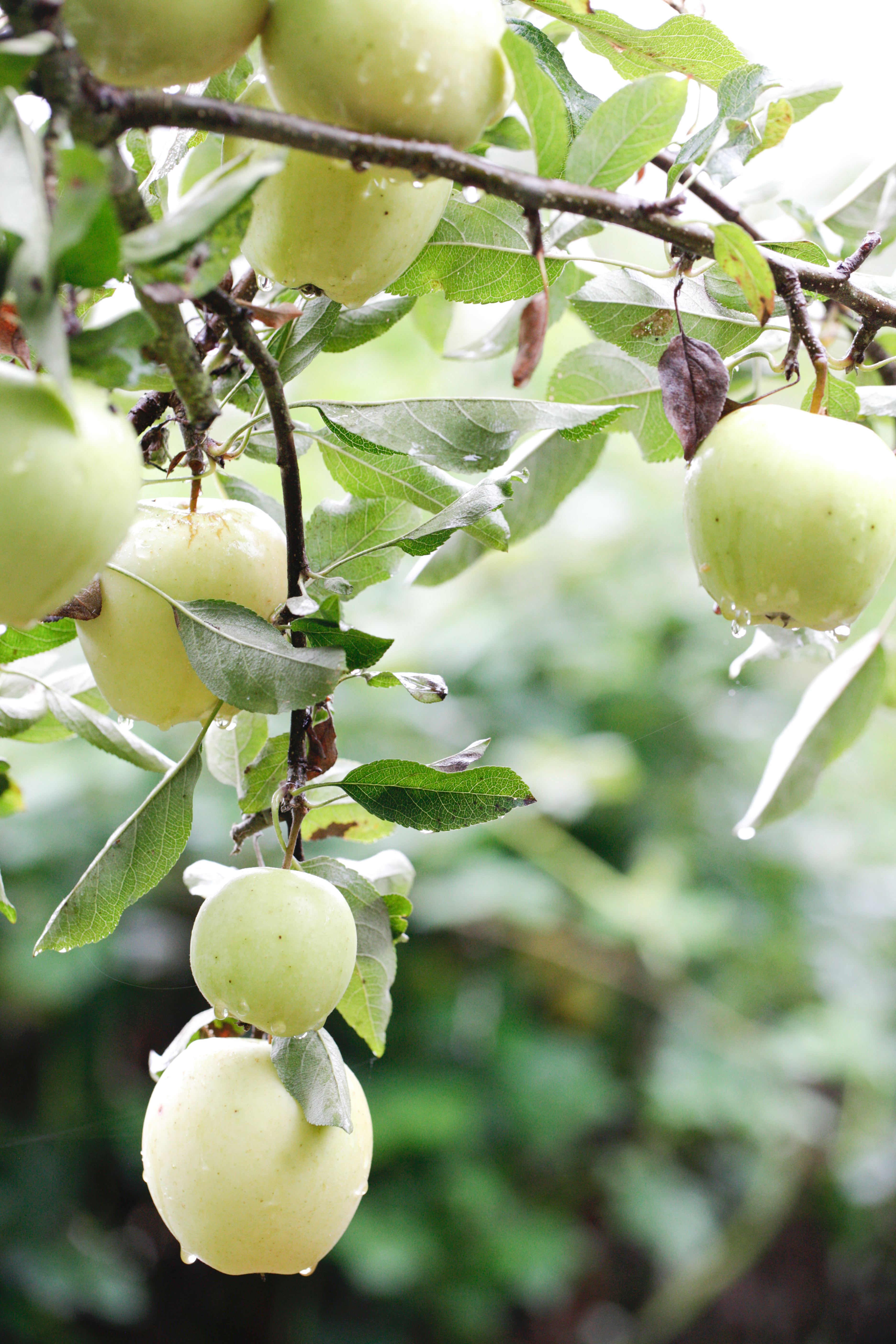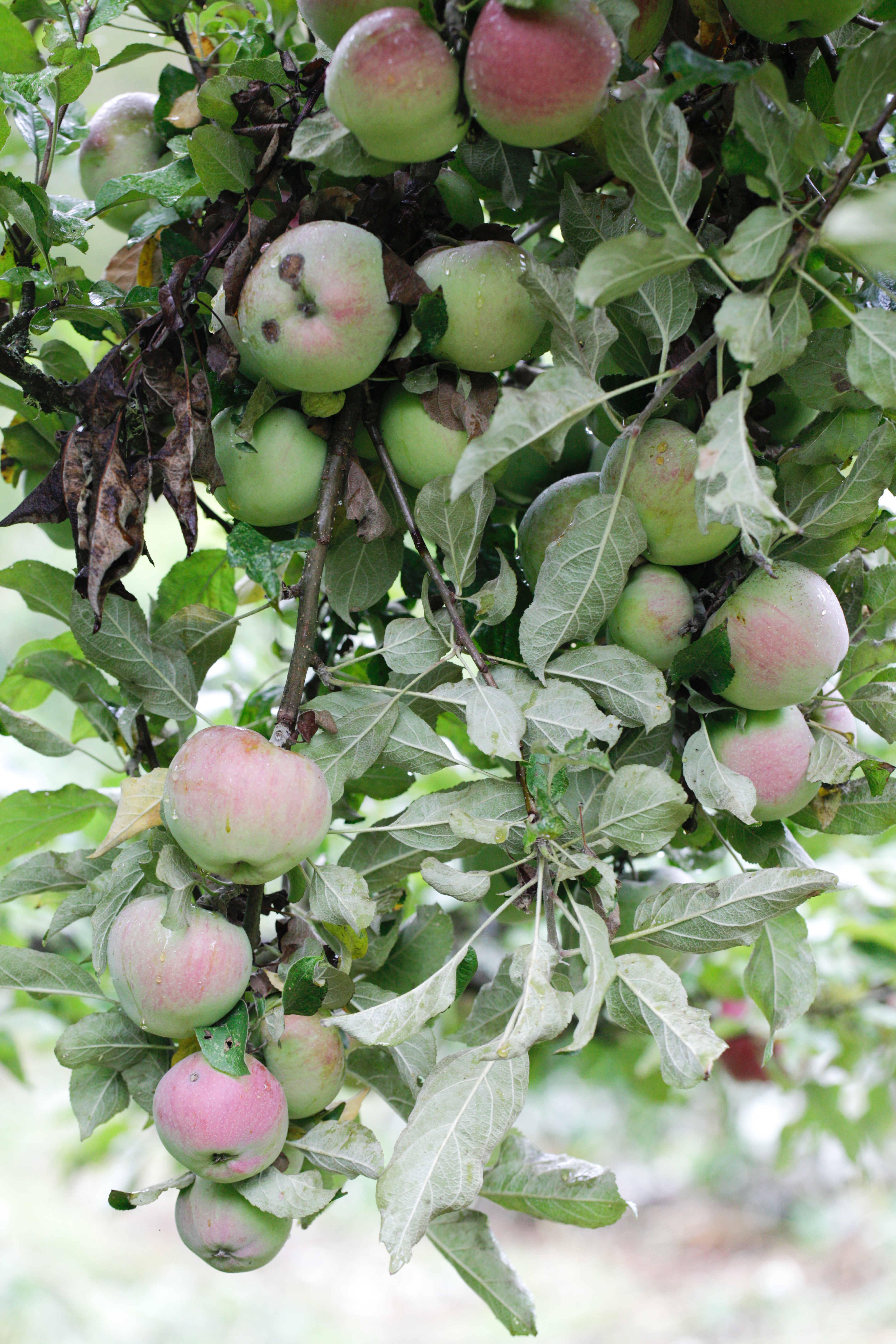 Now with all this apple talk you're probably salivating for an applicious dish!  I do declare I have something for you right here, no cooking required!  This raw apple tart is perfect for Thanksgiving or any special meal and will have your guests begging for more.  And because it's raw it's incredibly nutritious too!  This tart is a tried and true favourite of mine from a previous post a few years ago and is made from a combination of Asian Pear and and Green Apple but feel free to use your very favourite apple or combination of varieties for the tastiest tart. I've even made this into a mason jar dessert for a quick and easy yet impressive menu item.  Just spoon the crust mixture in the bottom, add the apples next and then a dollop of the apple cream and Voila!  I kinda went crazy with the cinnamon (I can't get enough) but use as much as you desire, you can't go wrong!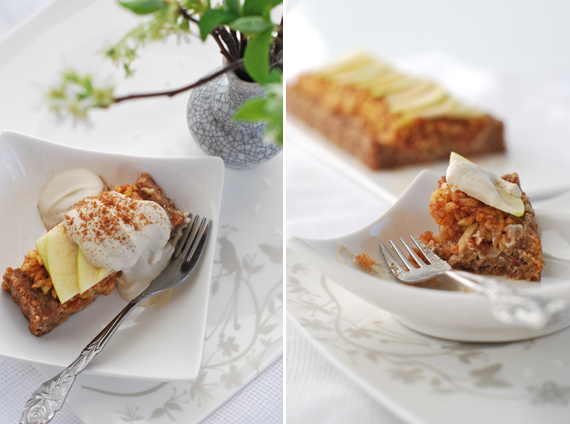 This was my Daughter's birthday treat for her class mates a couple years ago, it was a hit and an easy treat to transport.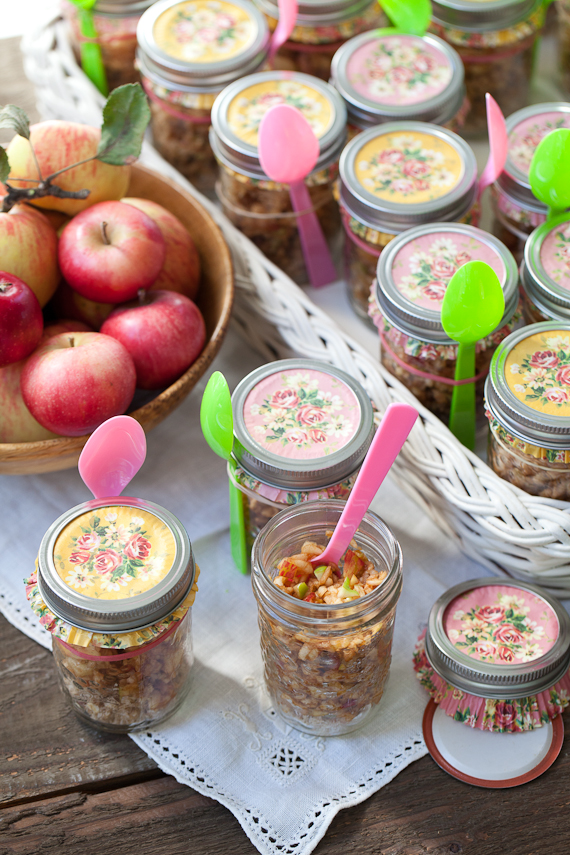 I hope this was a wonderful dose of inspiration for Apple Season that will have you racing to the farmers market or the nearest apple festival to capture the essence of our cozy autumn.  I've been taking time to really explore and experience mindfullness, the art of being present in every moment without judgment.  This has had all of my senses going crazy over the pleasure and the beauty of these apples trees I got to shoot, the smell of the apples in the basket and the juicy delicious flavour of every bite of an apple.  Give it a try without thinking of anything else and you may just be biting into the best apple you ever ate!
Have a wonderful Autumn and we'll talk soon

Julie, xo
ps. if you are heading into a lovely spring then I'm envious since I'm such a spring gal but be sure to book mark this recipe for when yummy apples are in season for you!

Pin It