Workshops
Creative  Nutrition Inspiration
Jump start your alkaline journey with this first-time opportunity to learn in person with Julie in her Nutrition Studio.  These workshops will dive further into the alkaline lifestyle giving you a clear road map for your personal needs.  This is a chance to have your questions answered by an expert and be inspired to take charge of your health, for good.
Take advantage of introductory pricing for this first workshop series.  Classroom space is limited.
Here's the inspirational studio in Sidney BC, Canada, that you will get to learn in. Hope you can make it!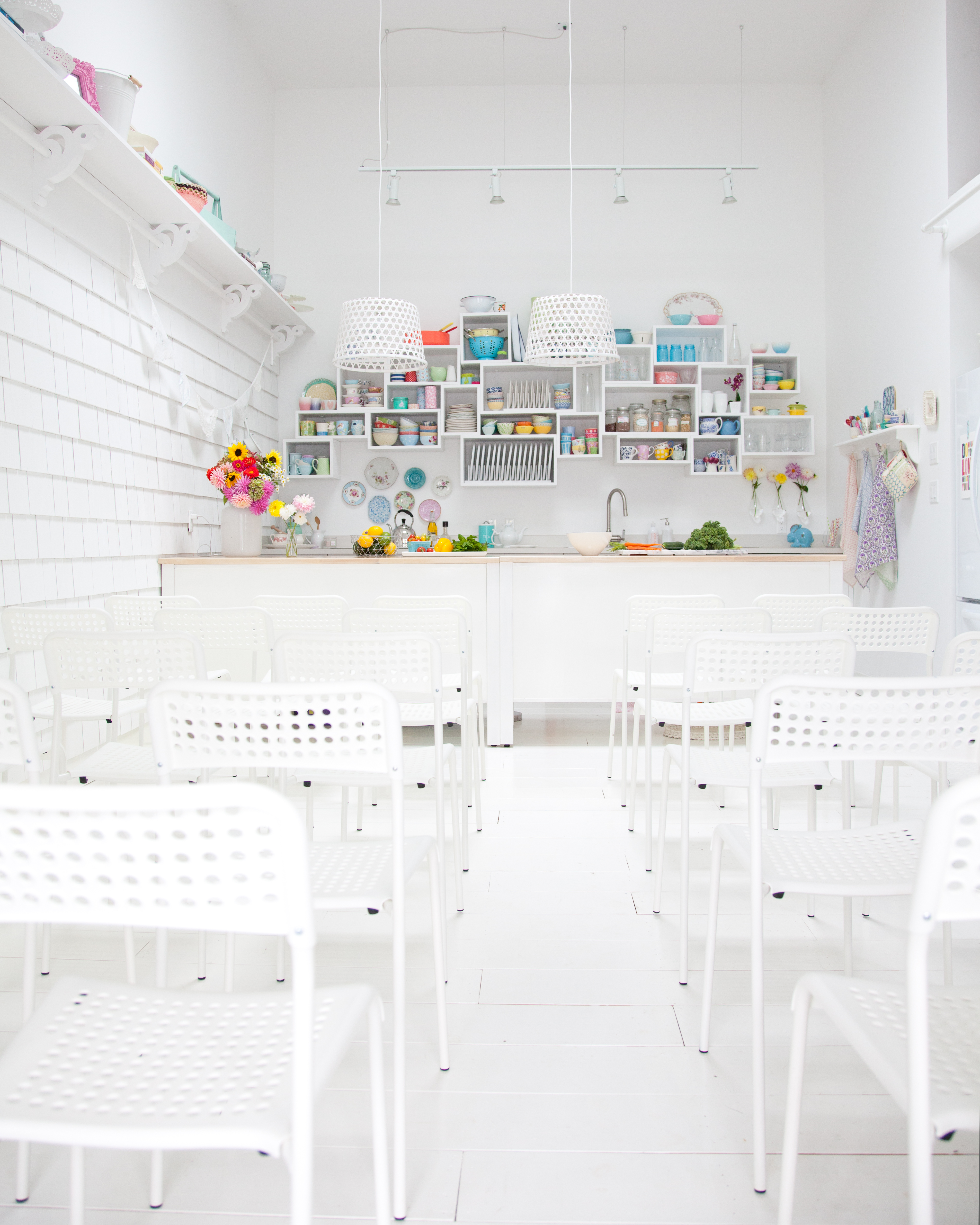 Nutrition Workshop 1
The 4-Step Program to Alkalize your Lifestyle
Begin your alkaline journey with confidence by understanding what will work best for You– to gently adopt the alkaline lifestyle or jump feet first into a detoxifying cleanse. Knowledge is power.  This 4-Step Program is flexible and effective giving you the tools to feel confident.  After this empowering session you will be ready to rock the first steps to reaching the optimal wellness that you deserve to enjoy.
Thursday, January 7th, 6 – 9:15 pm
Nutrition Workshop 2
Transform Your Breakfast Routine
The best way to start your alkaline journey is to begin each day in an alkalizing way that will inspire and help you to make better choices throughout the day while giving you the energy your cells need to fuel and heal your body.  Learn what foods slow the body down and what energizes the body.  Sample a few of Julie's 'go to' recipes that will make you crave your breakfast every morning!  Even if you only change your breakfast routine, you will see a remarkable difference in your current health picture after a very short time.
Saturday, January 16th, 10am – 12:30
Nutrition Workshop 3
Cleanse the Alkaline Way

If you are feeling sluggish, suffering from allergies, foggy brain or any symptom of dis-ease for that matter, this class is for you! You are probably sick and tired of feeling sick and tired.  Now's your chance to minimize or eliminate these ailments and enjoy a vibrant healthy life.  Learn what will work for you, how best to begin and how long to cleanse for.  Sample recipes that will help to detox and alkalize the body with ideas on how to make them taste right for your taste buds as you transition to a diet high in alkaline foods.
Saturday, January 16th, 1 pm – 3:30
Register Now
My APOLOGIES……..This shopping cart is not functioning. Please email sales@alkalinesisters.com to arrange an e-transfer to secure your space.

Pin It