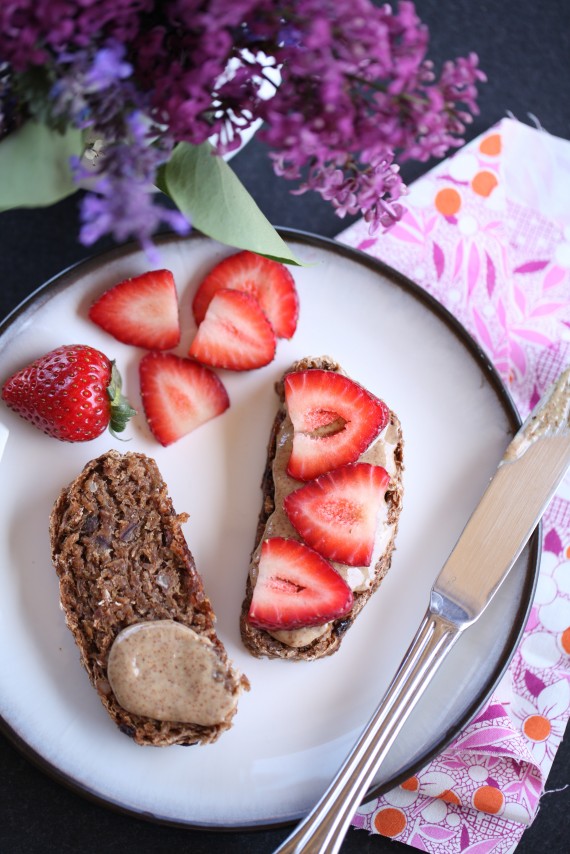 I'm soooo sorry I missed being here last week.  I had every intention of posting a recipe for you but somehow life happened.  With plans for a weekend photography camp 3 flights from my home somehow I wasn't as prepared as I thought I was to leave my family at home.  So the post was going to happen while I was away, somewhere in between the workshop hours but it just didn't happen, so I apologize and I promise I won't abandon you again.  I really have to say that it was worth my while and your while cuz good things are in store for both of us as a result of this past weekend.
Here begins the journey where I feel giddy about what may be.  With my retail store now officially closed and a brand new digital SLR camera in hand with a macro lens-yeehaa!- I look for inspiration on how to grow my skills to the next level as I follow my passion of publishing this alkaline lifestyle blog.  When I found out about  Angela Ritchie's ACE Photography Camp in Sante Fe, New Mexico with Helen Dujardin of Tartlette, I didn't hesitate one second to register.
There is so much to learn about digital food photography; my camera, styling, lighting, composition, it goes on and on.  This past weekend revealed many ahaaa moments for me that will most certainly change the way I approach my passion for photography, in a good way.  Helene is a wealth of knowledge and shares it with such enthusiasm and with great patience.  I feel honoured to have learned some of her trade secrets-thank you Helene:)  And Angela sure puts on a fabulous weekend and she feeds us amazing delicious food, much of it alkaline in nature for my liking, and beautifully presented!  Thank you so very much Angela!!
Above is a shot from our first exercise of a favourite snack that my daughter and I often share, sometimes with a cup of herbal tea.  It kind of reminds me of an English tea sandwich.  My challenge for myself was to shoot with a darker background as I always shoot with a light, white backdrop.  I'm curious, what do you think? I will post the lighter background too at the bottom so you can see what you like best.  Photography is so subjective thus I wonder what you might prefer.
This is a very simplistic recipe today but I promise next week, I'll post something you can really sink your teeth into.  In the meantime, if you don't know what Manna Bread is you might like to check it out.  It is usually found in the freezer section with the exception of some Whole Foods Markets who carry it fresh in areas where it is popular.  It is a sprouted wheat loaf that is free of yeast.  It is quite pure and free of many nasties and makes a pretty natural healthy indulgent snack or treat that is low on the glycemic index and offers 6 grams of protein per slice.  The ingredients are all organic and include: sprouted wheat kernels, filtered water, raisins, dates, almonds, cashews, hazelnuts, oat flour, cinnamon & nutmeg.  It isn't totally alkaline but if you are having a pretty balanced day this is a fine treat along with some healthy raw almond butter.  I sometimes have it as a treat on Sunday morning after my green juice.
Berries & Almond Butter on Manna Bread
Yield: Serves 2
2 slices Fruit & Nut Manna Bread
3 tbsp raw almond butter
3 large strawberries, sliced
Method
Lightly toast Manna bread in toaster, then spread generously with almond butter. Top with sliced strawberries and enjoy with herbal tea.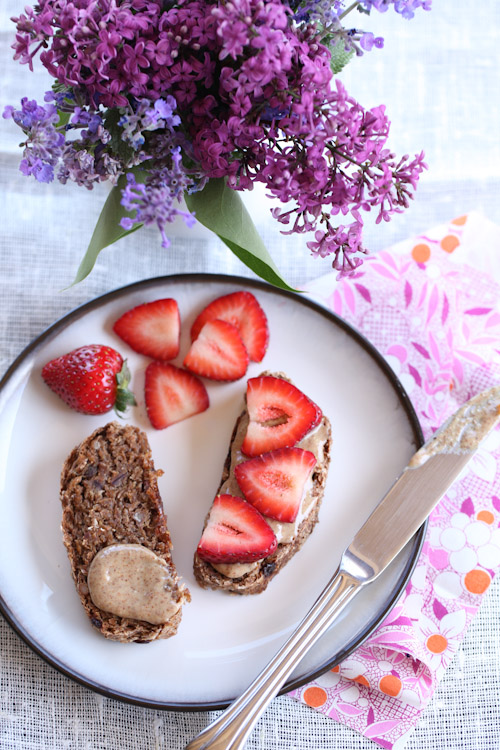 So this is the white background.  They both look tasty but what's your preference?  And here's another shot below that I took as I attempt to take a different approach to styling fewer items in a shot, allowing more negative space in the frame.  Do you like this apple image at all? You'll probably notice some improvements in my shots I hope but most of all I am feeling more confident as I approach photographing a wider variety of difficult to shoot food recipes.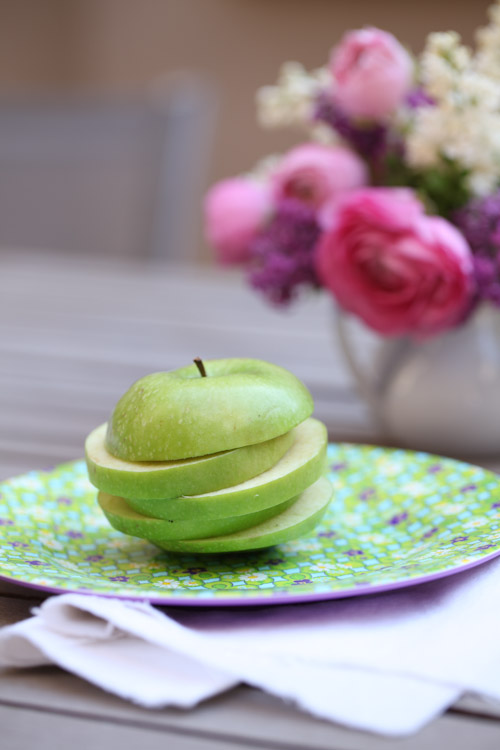 Thanks for you patience with me and this blog, it'll be worth it I promise.  I'm still out of town this week on a mini project but will return next week with something yummy!
Have a great week and I'll see you soon.
Julie
Style Prop for this

melamine plate: Grøynlyk, Copenhagen, Denmark
pink leaf fabric: Purl Soho, NYC
all other items shared from fellow students in workshop

Pin It