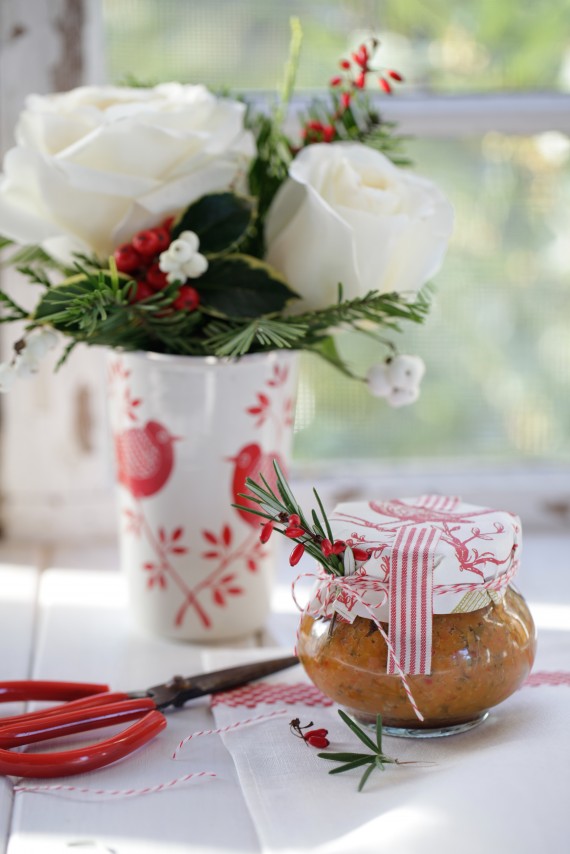 As promised, I have another recipe for you just in the nick of time for the holiday season.
The sun peaked out from the winter cloud cover as I shot this image above for you making it even more merry and bright!  Creating a healthy pate is a tasty thing to do but even nicer when you can make some and share some too!  This recipe is actually baked in heat proof jars so you can freeze or give it as gifts.  The fun part is decorating the jar! And there's still time now and over the festive season to whip up this simple recipe to enjoy or bring as a hostess goodie.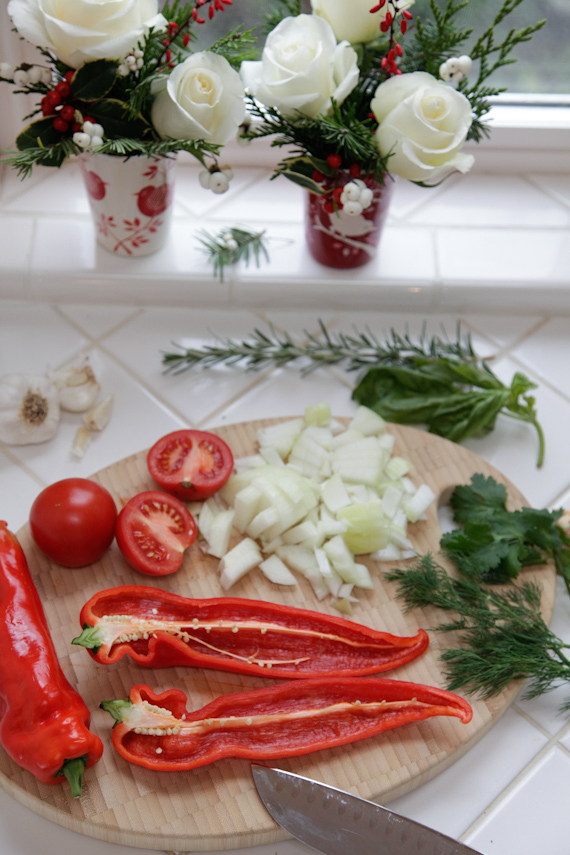 If you are anything like me you are still finishing preparations for holiday festivities.  I never seem to be done until I run out of time because I can always find something else to do, make, decorate, fluff or squeeze in and I can always justify it!  The Aries in me never seems to stop even tho I crave a silent night like Amy Grant sings about here -luv this song!
I am fortunate to be able to find lots of fresh herbs at my local markets but if you are in a pinch you may use dried for some or all.  I would use one teaspoon dried for every tablespoon fresh and taste test the mixture to see if it has enough flavour but consider that the herbs need to hydrate and will become a tad stronger as they bake into the dip.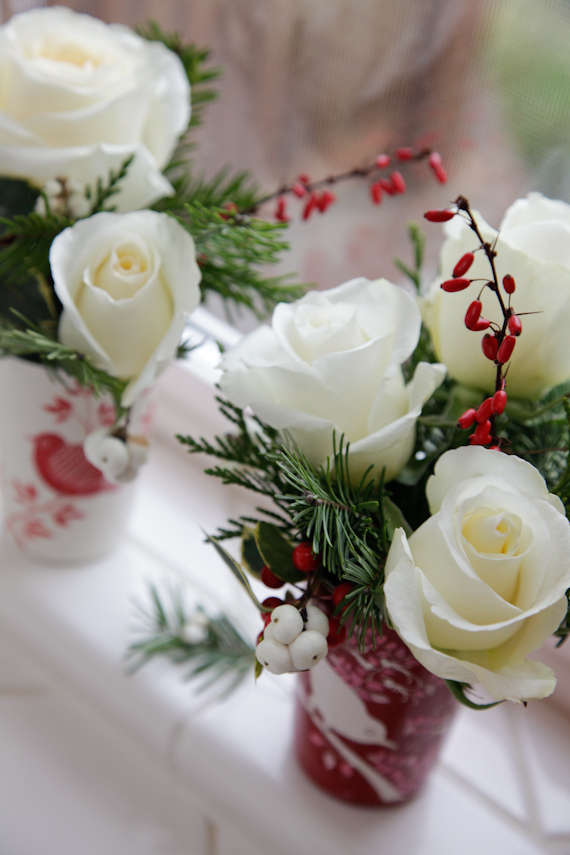 The nice thing about this dip is that it's gluten free and vegan. You can indulge in this tasty business without guilt during this festive season of nibbling!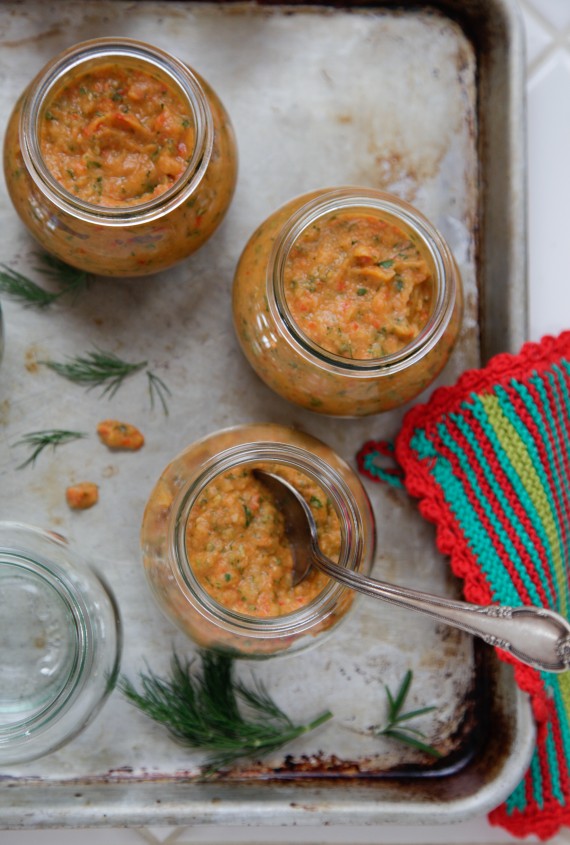 Holiday Pate
Yield: 4 cups or 4 jars
1 cup red split lentils, soaked for min 1 hr, drained 7 rinsed
2 cups filtered water
1 cup grated carrot
1 med onion, diced
3 cloves garlic, minced
1 cup red sweet pepper, diced
1 tomato, diced
2 tbsp refined coconut oil
2 tbsp fresh dill, chopped
2 tbsp fresh rosemary
2 tbsp cilantro
6 tbsp fresh basil
1 tsp sea salt
1/2 tsp smoked paprika
juice of 1/2 lemon
Method
Place lentils & grated carrots with 2 cups filtered cups water in a medium sized pot to a boil and then reduce heat to simmer covered for 10 mins. Remove from heat and leaving lid on.   Over medium heat sautee onion, garlic and pepper in coconut oil for 3 mins til softened, then add tomato and sautee 2 mins more.  In food processor fitted with an S-blade combine onion mixture with lentil mixture and process til combined.  Add herbs, paprika & lemon juice and pulse til blended but herbs are still visible.
Spoon into 4 jars and bake for 45-60 mins until dry, and no longer bubbling. Check half way thru baking and if surface mixtures lifts, gently push back down into jar.
Allow to cool, add lids and decorate.  Keep chilled 3-5 days or freeze for up to 3 months.  Serve at room temp with veggies or nutritious crackers.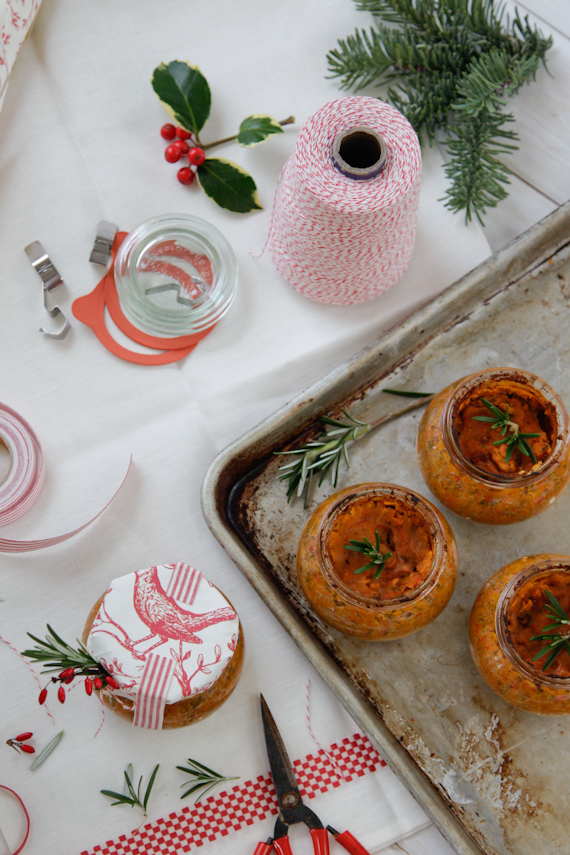 To decorate the jars you can use fabric or pretty gift wrap.  Either way it's best to cut a circle a couple inches larger than the diameter of the lid and mold the paper or fabric over the lid and slip an elastic over to hold in place. Then cover or replace the elastic with a pretty twine or ribbon.  Tuck a pinch of herbs or greens in the twine perhaps add a piece of decorative washi or fabric tape like this pretty red and white striped one I found.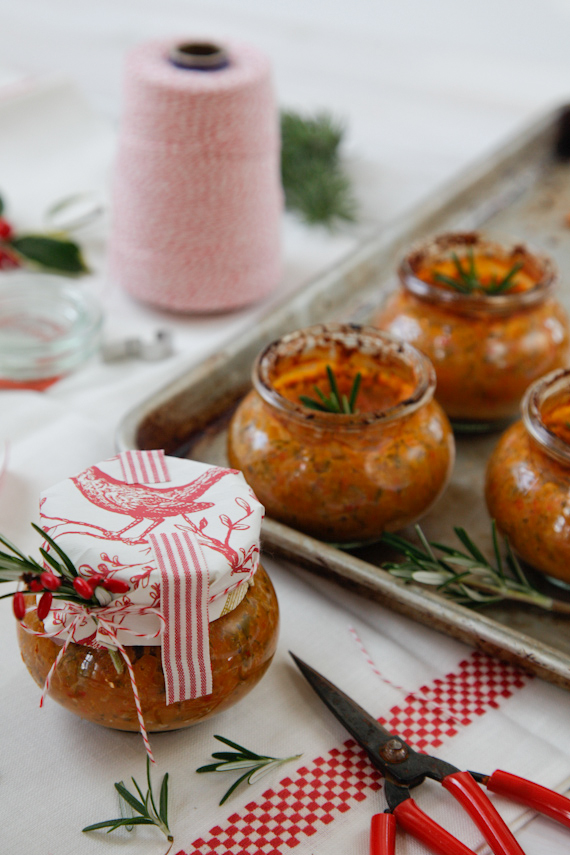 I've even just used a recycled brown grocery bag and some garden twine with a simple piece of cedar and presto!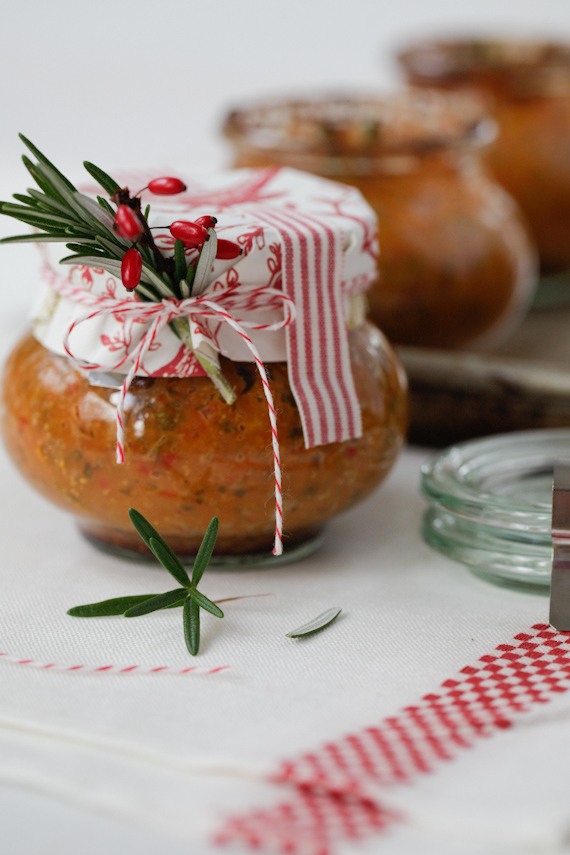 I just had to share these pretty 5 minute holiday flower bouquets that I did.  I find such joy in arranging fresh flowers and seeing them in my home even in the smallest form. It doesn't need to be elaborate just a wee bit of pretty to inspire and put a smile on my face or that of my guests.  What do you do to find joyful moments for yourself?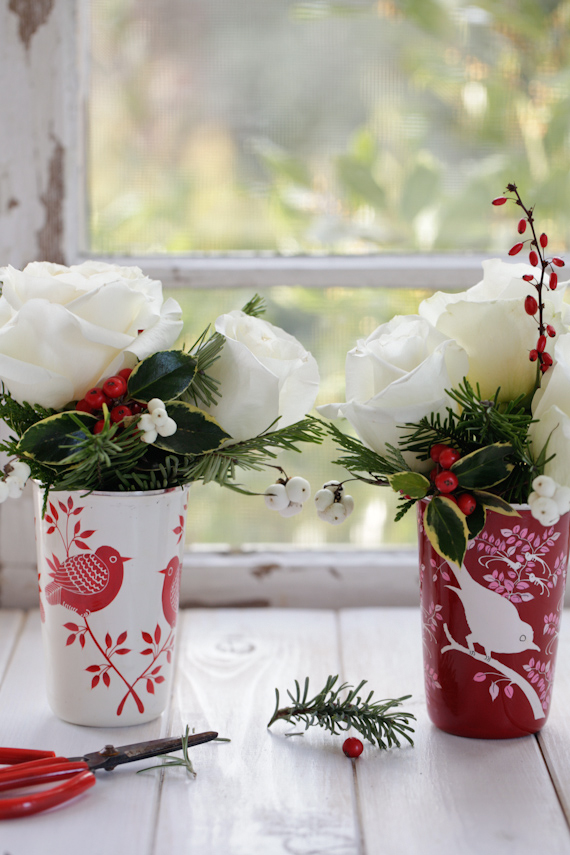 The reminder on my phone that beeps daily says " be present and focused" I will be paying great attention to notice the little things and appreciate all that I am so grateful for instead of racing around and doing too much- I'm such and over achiever this phone reminder is necessary!!! I don't want to miss any precious moments.
I hope your home is filled with warmth and love during this holiday season and that many wonderful memories are created.
Happy Holidays!
Julie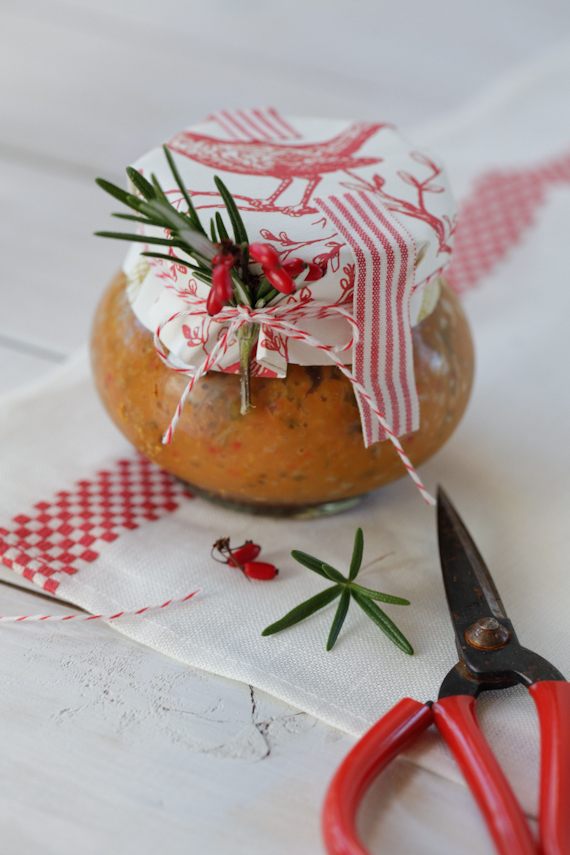 Pin It