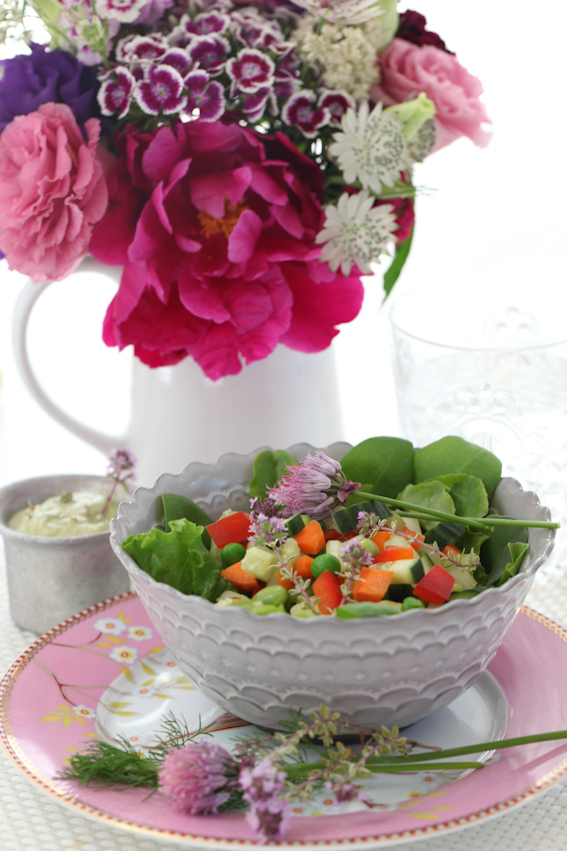 Summer time when the livin' is easy is when simple veggie salads are most appreciated.  When the lazy days of summer are calling your name this kind of recipe is what you want to be able to prep ahead of time so you can just toss it altogether, effortlessly and wind up with a tasty dish.  This recipe is certainly not rocket science and it incorporates simple, easy to find ingredients but it doesn't mean  you can't jazz it up further depending what the market has to offer.  Right now it's so fun to choose salad fixin's from our local farmers, the hardest part is deciding what!  I tend to just buy it all and I get over zealous and sometimes end up having to juice a bunch of veggies to be sure I use them up before they spoil.  I can't help it, I just love to shop for produce cuz it's so colourful–and colourful veggies are essential for maximum nutrient variety in your daily diet along with a wide selection of greens.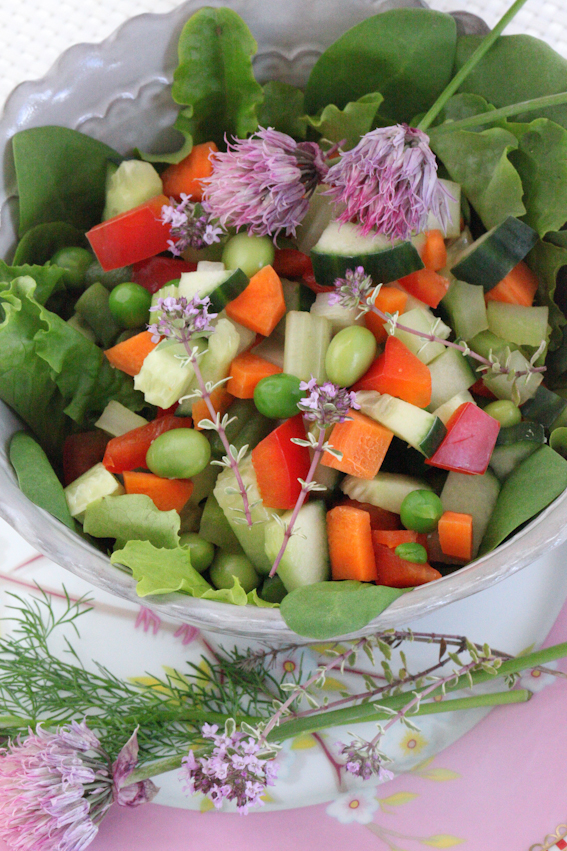 This version of a chopped salad is a combination of lightly steamed beans, peas and edamame along with raw crunchee veggies.  It's the kind of salad that kids usually love since it's full of many of the most basic veggies that they already enjoy on veggie plates and with the ranch dressing, it's easy to love!  But you can get creative and add radish, jicama, daikon, cabbage, you name it, you can add it in for extra crunch and variety thru the year.  Any which way this salad is highly akalizing and will energize  you.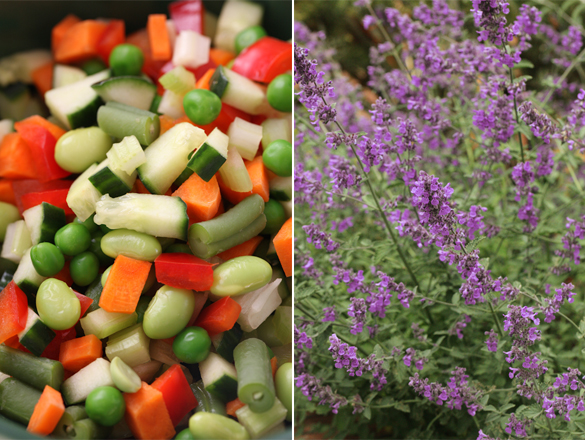 Colourful Veggie Chop Salad with Raw Ranch Dressing
Yield: 7 cups or 4-6 servings
1 cup raw diced carrots
1 cup raw diced celery
1 cup raw diced red pepper
1 cup raw diced cucumber
1 cup fresh or frozen peas, lightly steamed
1 cup green beans, diced lightly steamed (along side peas if you like)
1 cup shelled edamame, cooked as per pkg
Salad greens for base of salad.
Method
Prepare all chopped veggies.  Steam the peas and bean together for a 2-3 mins over boiling water.  Remove from heat and run cool water over to stop any further cooking. Cook edamame beans and run cool water over as well.  Drain veggies well and pat with towel to remove excess moisture.  Combine all veggies in large bowl.  Serve on a bed of salad greens with dressing on side or tossed.
For the Raw Ranch Dressing– Free of Dairy, Eggs, Oil & Vinegar
Yield: Approx 1  1/4 cups

2 sm stalks celery
3/4 cup raw brazil nuts, soaked for 20-30 mins
1/4 of an avocado
1 cup filtered water, preferably alkaline
juice of one small lemon or 3 tbsp
3 tbsp fresh dill or 1 tsp dry dill
2 small chives, roughly chopped
2 sm stems fresh oregano or 1/4 tsp dried oregano
2 fresh basil leaves or 1/4 tsp dried basil
1 sm clove garlic
1/2 tsp sea salt, or to taste
Method
Place all ingredients in high speed blender and combine until creamy and smooth.  If using dried herbs, let the dressing rest for 10 mins to allow the flavours of the dried herbs to emerge.  Serve alongside salad or toss the chopped salad with dressing to coat and spoon onto bed of greens, but toss salad only if you anticipate consuming the entire salad.  Once tossed, the salad is best eaten immediately.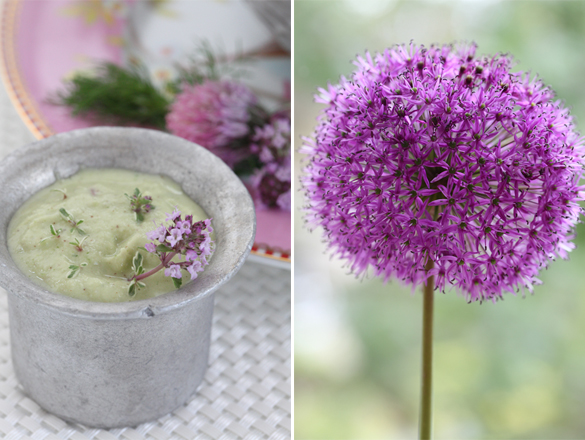 This super healthy ranch dip is a perfect for raw veggies or can be tossed over any garden salad.  I'd even spread it in a veggie wrap!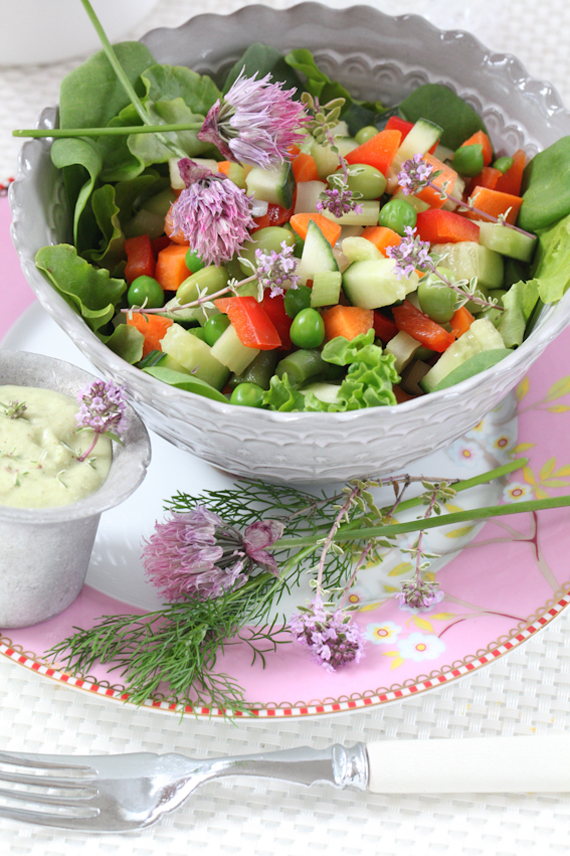 Right now when the herbs are so abundant is the time to try out this recipe as it's sooo much tastier with fresh herb versus dried.  But then again I sometimes make this in the winter and I do appreciate the dried herbs then.  For these particular herbs, I buy them freeze dried, as I find them to be much more true to the flavour of fresh herbs.  You may find them in the produce department of  your grocery store.  Be sure to store them out of the light or they will lose their colour and their chlorophyll.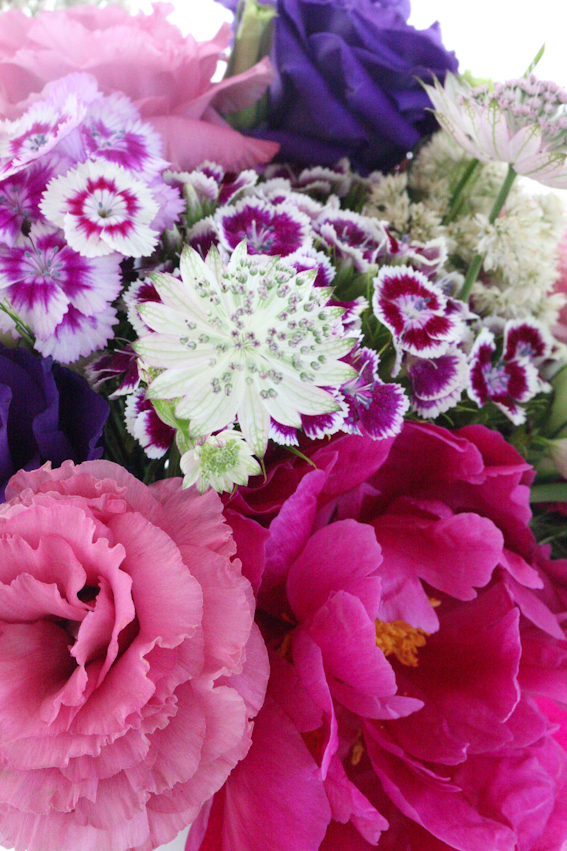 A market visit is my idea of the perfect summer, Saturday morning.  How about you?  Do you live nearby a summer market that you can shop at? We have a few really great ones to choose from so it's fun to check out different ones when we have the time to drive a little outside of our neighborhood.  I sincerely love that by shopping at these markets I am supporting everyone that is growing something or making something homemade.  It's the way that food was first traded before grocers, mass supermarkets and marketing was ever even thought of.  Funny how we are really attracted to good ole fashioned fun, down to earth goodness and hand crafted wares.  It's a movement that is gaining more and more popularity, perhaps in response to the crazy over abundance of mass produced and processed everything.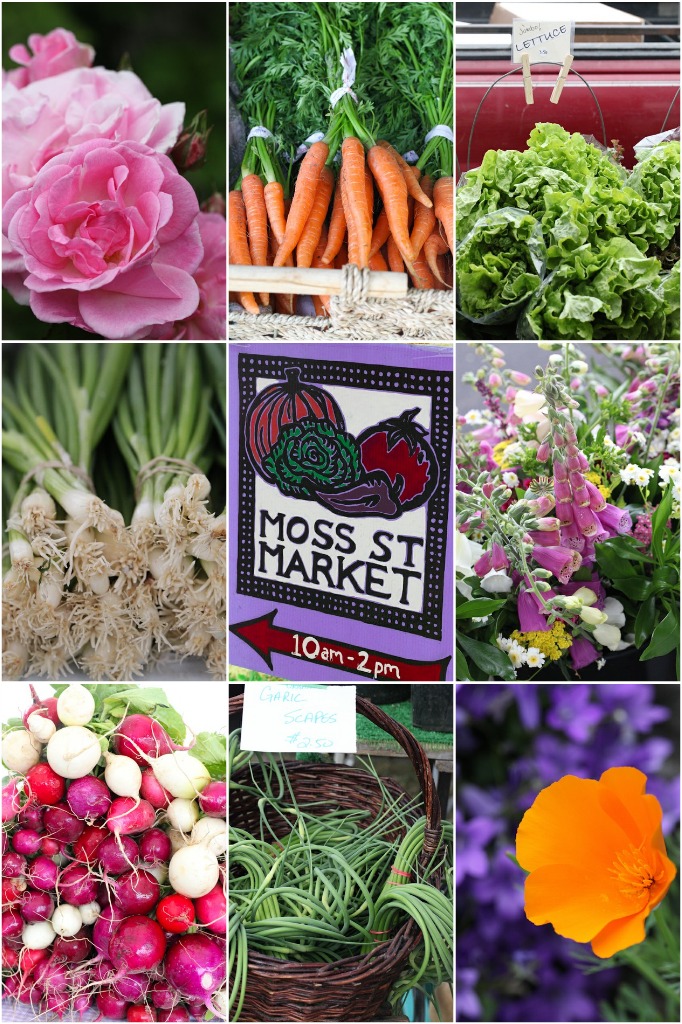 We had a lovely day at The Moss St. Market, and it was a rare occasion when we just had one of our three children along with us.  Our youngest, Amelia, enjoyed having her parents all to herself.  I think it's important to find creative ways to have dates with your kids, one at a time, so they can enjoy some undivided attention from you, don't you agree? But it can be tricky, so when it does happen it's kinda magical and you tend to really cherish those memories.  She was beaming, ear to ear, for days afterwards!  She's a lover of dogs and cats and much to her dismay we do not have pets right now.  So we enjoy those that we see along our journeys –we've met many,many adorable furry friends!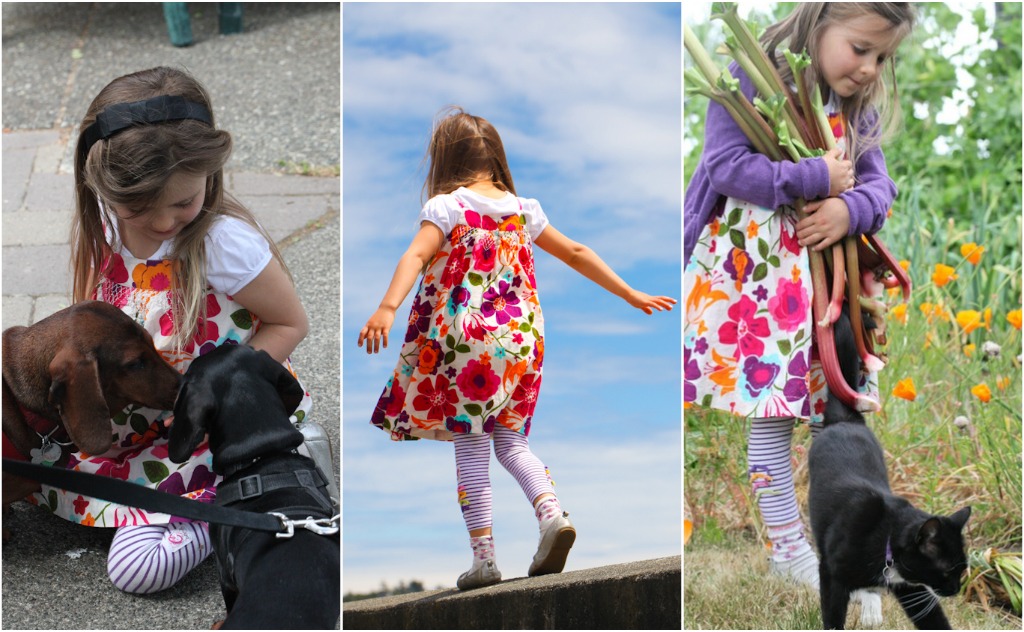 I had to include this last snap shot just to show you the hand crafted, like no other, iced treat stand.  Would you have chosen the master cleanse ice pop perhaps? or the dairy free, watermelon, rose & mint?? I need to head back and try some!
I hope you are inspired to hit the market if you haven't already this weekend.  I'd love to hear about your favourite stands or finds!
See you next week!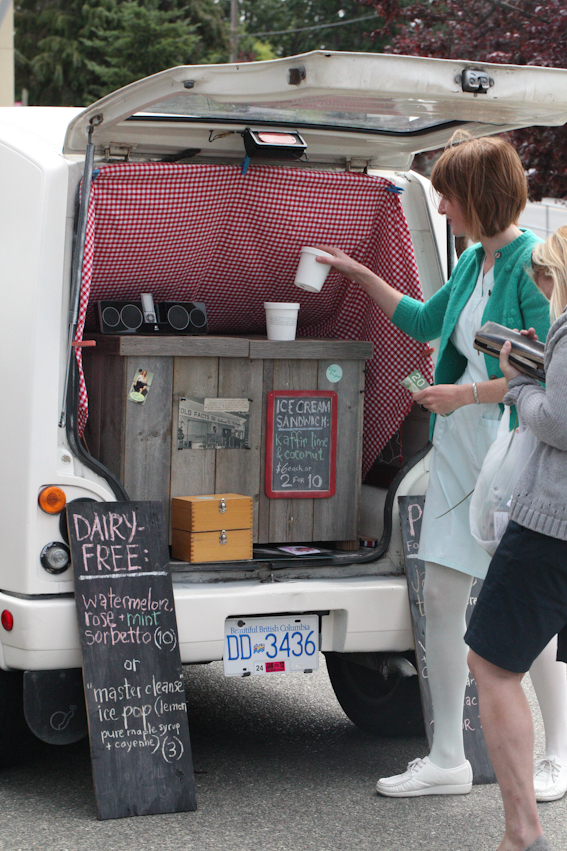 Pin It