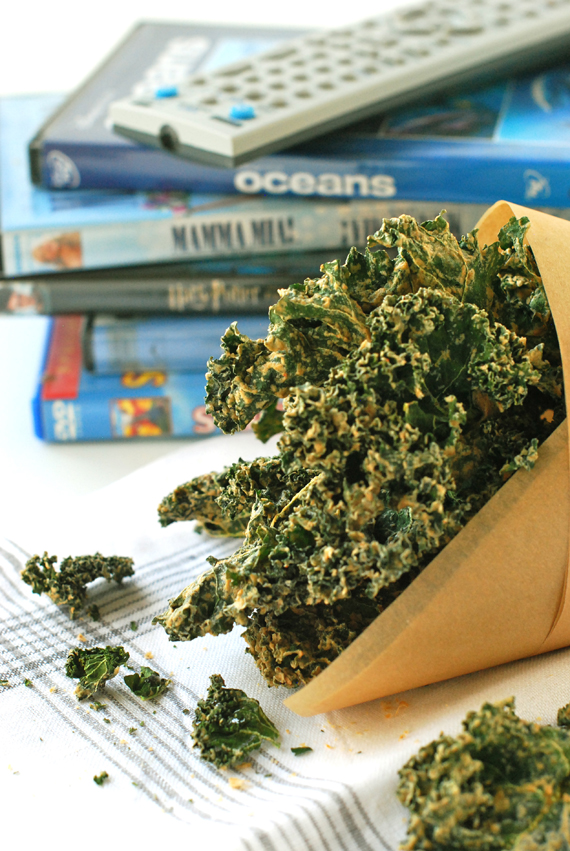 What's your favourite movie snack? Popcorn, chocolate, crunchee potato chips?  A movie just isn't the same without a yummy nibbly treat in hand.  But does it always have to be something that makes you feel shocked and guilty when you look into the bag after an intense scene and you can't believe you ate the whole thing? My rule with the kids is that they need to place a serving of whatever it is that came in a bag, into a bowl, so they don't end up eating the entire bag in one sitting.  Anything in a bag in our house is a bit of a treat so they know better than to inhale it in one go-but it does happen to the best of us, doesn't it?  However, what if it was something soooo yummy and soooo healthy?  Then what? You wouldn't feel guilty, nor sluggish, nor end up detoxing after wards!  My favourite answer to movie night snack attacks is Kale chips!  They're crunchee, salty, spicy and addicting- same as a lousy bag of trans fat loaded chips!  And not far off in price either!  Of course it takes a wee bit of effort to whip them up but honestly, when you are committed to your health and you love tasty treats, it's no big deal planning a bit ahead and making an enormous batch for those snack attacks!  They keep very well in an air tight container, you just have to hide them well, from uuumm……yourself!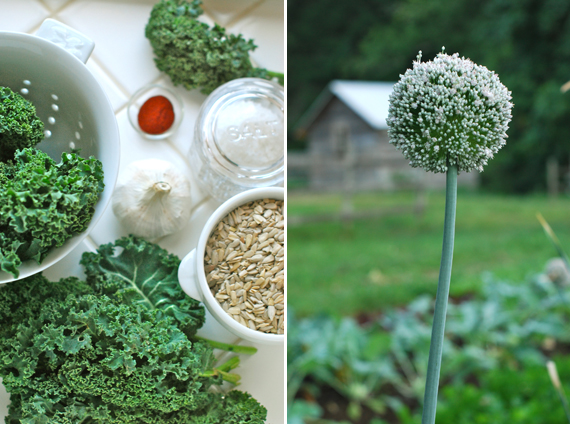 I couldn't resist sharing with you, this incredible farm visit we took last summer to Foxglove Farms on Salt Spring Island.  It was beyond magical to be meandering amongst the abundantly planted crops of organic vegetables on a property of over 100 acres of pasture and forest bordering Maxwell lake.  Our cottages were quaint, a little rustic and very simple yet quite divine in the middle of this amazing green oasis.  The harmony we all felt as we enjoyed the peace and quiet in this safe, kid friendly environment was unforgettable.  Being just a little bit of a vegetable fanatic myself, did I mention this before?-I was in heaven!  We ordered a harvest box to take home and I must have taken a million photos of just the bounty of the land let alone the hundreds I took on the property.  Our kids still beg to return to this serene yet adventurous property where a child's imagination and curiosity for nature comes to life as their ring of freedom is expanded almost to infinity on this sprawling piece of earth.  Owner Michael Ableman has a number of his books available on site including his most recent, Fields of Plenty of which I had to have my self a copy.  Selecting the photos for this post had me yearning for the warmth of the summer sun and the abundance of produce from the local land.  Hurry summer, hurry!  But then again, the winter kale is still so lovely in this cold season that we want to enjoy it while we can so here's the how to for a tasty snack!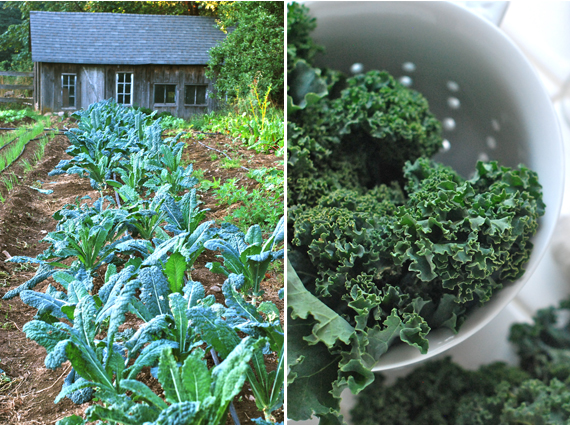 Chipotle Kale Chips
Yield: Approx 6 cups
2 large bunches curly Kale
1 cup sunflower seeds
1/3 cup hemp nuts
1/8 tsp chipotle powder or to you liking-it's spicy
1/2 tsp smoked paprika
2 garlic cloves
1 1/4 filtered water
1 1/2 tsp agave syrup
1/2 tsp sea salt
Method
Wash and pat dry kale leaves, removing center membrane just up to where it thins out, tearing kale leaf into only 2 or 3 large pieces. Place in a very large bowl.  Measure remaining ingredients into blender and combine until creamy and smooth.  Pour half the mixture over the kale leaves.  Using two spoons or your hands, toss kale to coat, adding remaining mixture and ensuring that leaves are coated in folds and curls.  Place on teflex sheets on dehydrator trays and dehydrate for 8 hours or until crisp.  Alternatively, set oven on lowest setting and leave door cracked open and dry until crispy, approx 3-4 hrs, but do watch it if this is your first attempt. Store in air tight container or ziploc-and then hide them for movie night!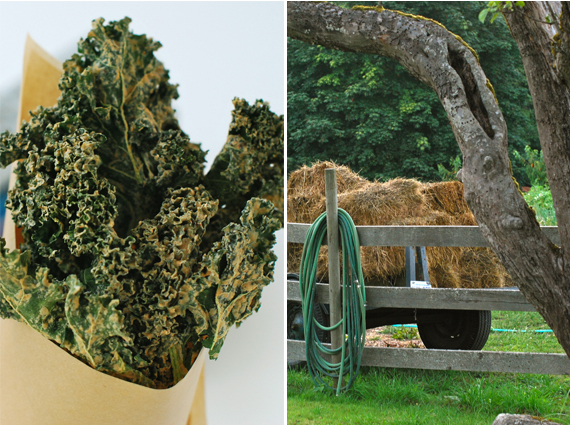 Because these chips are dehydrated they require water or liquid to hydrate them for digestion so do enjoy some water with them so that you don't tax  your system trying to process them.  The kale is so tasty when it's dried that you can also just do a light oil with sea salt and then dehydrate them.  These are also addicting.  I've bought kale chips before but at a hefty price and the bag is eeensy-and the ingredients not as healthy.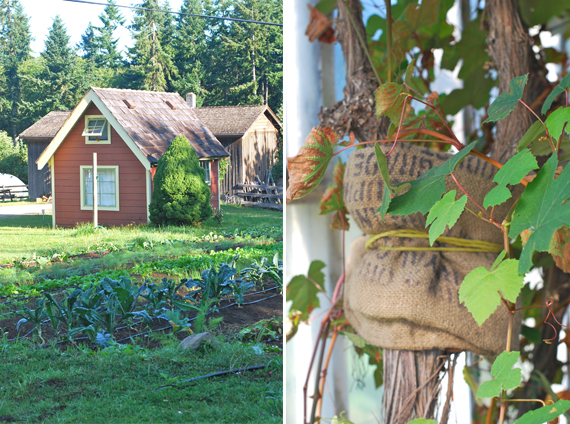 The images of this working farm make me a marvel, encouraging me to pick up the phone right now to reserve our summer weekend at the farm.  Can you imagine a life on a farm like this? I know it's not all roses, there's a lot of hard work involved, hard physical work, but to avoid the 9-5 office job and be outside in nature would be amazing.  It's good for the soul, it's good for the mind and the air is clean, fresh and invigorating.  Not to mention the yielding fruits of your labour!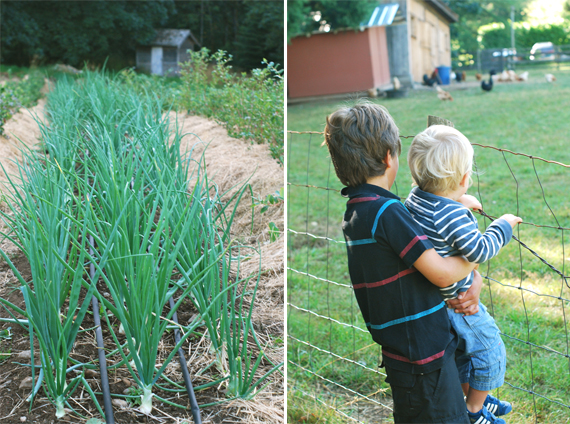 The life on a farm sights and scenes were so picturesque that I was completely obsessed with capturing eveeerrrrything, needless to say there were waaaay to may pictures that were wonderful that I had to leave out-so sad!  But what you see is a lovely glimpse.  You must go!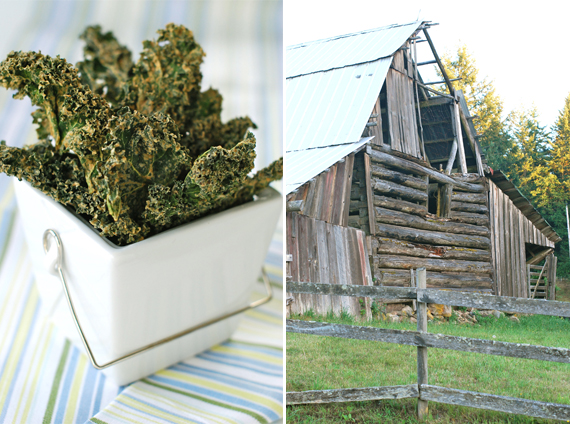 And my news for the day….. I taught my first class! but my thousandth class!  I've been teaching for years but it's always been design and crafting workshops.  Never before had I inspired healthy recipes and tips in person from this blog and it was a blast!  I loved it just as much as I thought I would and so did the participants.  I'm teaching here for Cook Culture in Victoria BC.  Breakfast is the subject since that seems to be where people get stuck.  There will be more in the series, we just haven't released them yet.  So if you live in the area, I would love to see you and meet you in a class!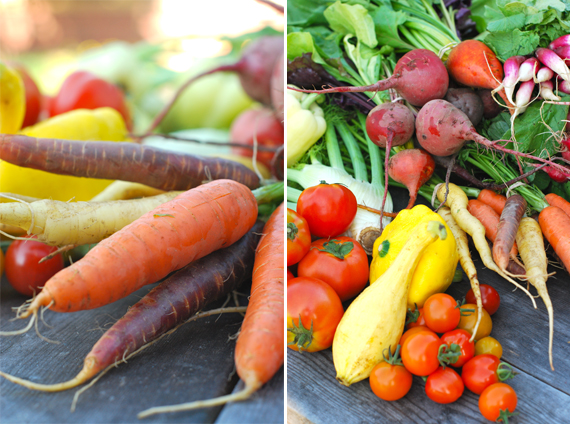 One last thing…. if you are looking for a movie title to enjoy those kale chips with I just found a lovely column, The Rabbit Hours, that Coco over at Roost is now writing with her recommendations for lovely, pleasurable entertainment.  Her suggestion for A Room With a View has me curious and anxious to clear my calendar for a date with my iPad and some of these yummy Kale chips!  I need to fire up the dehydrator so I'll be all ready!
I'll see ya next week:)
Julie

Pin It