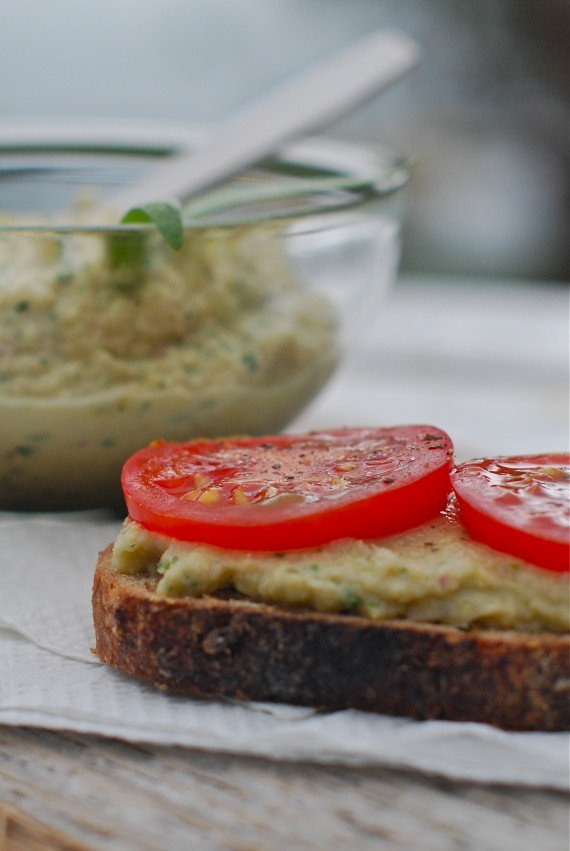 Anything that allows me to have more fun to play in the summer is always welcome on my menu plan.  Making a nice big batch of this cannellini bean and artichoke spread for quick lunches, snacks and picnics is ideal.  It comes together in a jiffy as all ingredients are just combined in the food processor and viola!  Looks yummy doesn't it?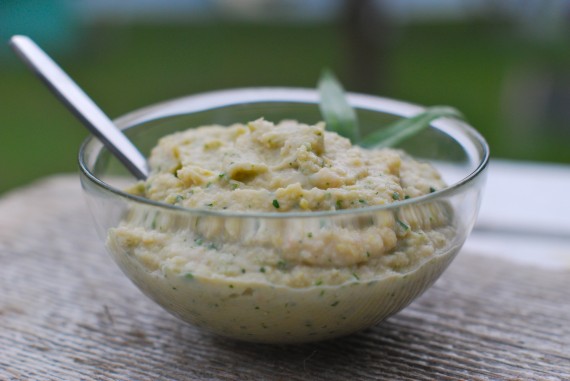 What's also really great about this recipe is that it develops it's flavour even more so after resting for a day.  I've enjoyed it as a veggie dip, sandwich spread, on thin rye crackers with tomatoes and avocados as well as a snack served with rice chips.  Me, myself, I could even eat if for breakfast.  Any which way you serve it you and your guests will find it a nice alternative to the typical chick pea hummus.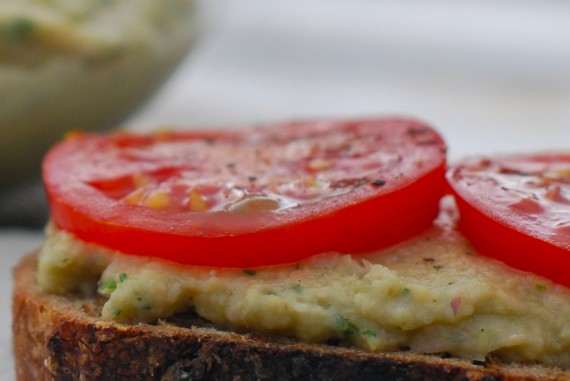 Cannellini Bean & Artichoke Spread
Yield: approx 3 cups
1 garlic clove roughly chopped
1 shallot roughly chopped
2 tablespoons lemon juice
1 teaspoon lemon zest
1/3 cup olive oil
 + more for consistency if needed
1  14 oz tin of cannellini beans, drained and rinsed -organic if possible
1  14-ounce tin of artichoke hearts or artichoke bottoms, drained -organic if possible
1/4 teaspoon sea salt
1/4 teaspoon fresh ground pepper
10-12 tarragon leaves
Method
Place all ingredients in food processor with S blade and pulse to combine. Turn off processor, scrape down sides of bowl and then blend again until combined.  Add additional oil if required to make a spreadable consistency that is not dry but lightly textured and creamy.  Season to taste with extra salt if desired.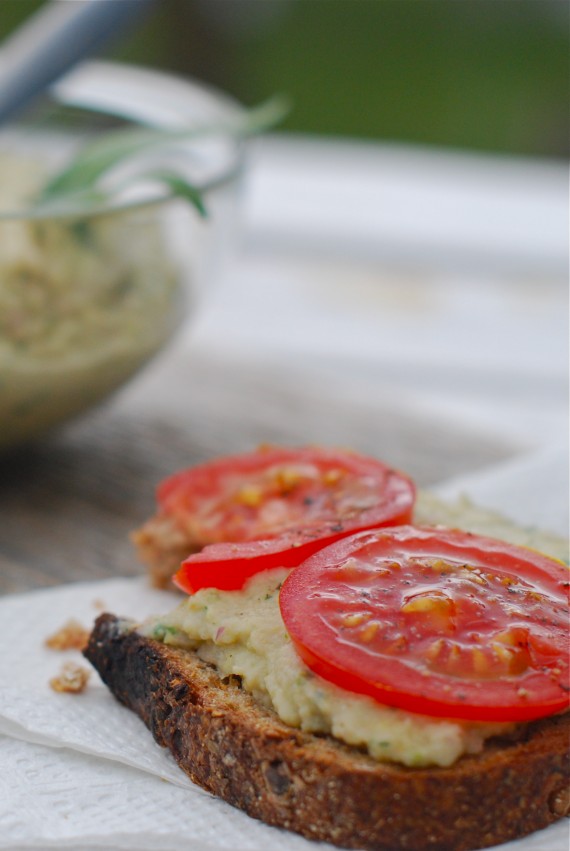 You may like to experiment with alternate herbs like rosemary, basil and thyme or a combination.  What is your favourite herb?  I really like tarragon paired with artichokes but if you can't find tarragon the beans and the artichokes lend themselves nicely to a variety of herbs as they are both mildly flavoured ingredients.  But don't skip the garlic cuz that makes it really tasty!  But then again, you could experiment here with roasted garlic instead of fresh… hmmmm that sounds yummy- I'm getting hungry now!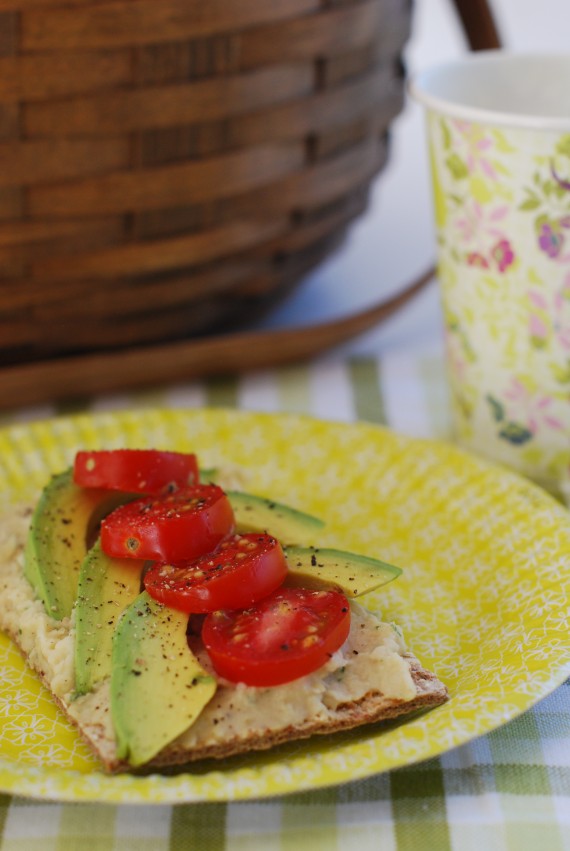 My favourite way to enjoy this spread is for a picnic.  When you have left your creative kitchen and are out enjoying nature it is so rewarding to have delicious food along with you versus something you quickly grabbed at the grocery store.  And funny how it always seems to taste 10x's better when you are on a picnic-have you noticed this before?
You might like to know that aside from tasting really yummy this dip is a much healthier choice than adding cheese, mayo and deli meat to your sandwich.
Cannellini beans are low-fat, high in fiber and provide a high quality of magnesium, fiber, iron and folate.  If you think you can't skip the deli meat, well these beans have 2x's as much iron as beef does.  Iron is necessary for healthy supply of blood hemoglobin which gives you energy by carrying the oxygen rich blood to every cell in your body, while preventing anaemia.  If you are looking for improved mental performance the thiamine in these beans will do the trick and can improve your reaction time.  The high fibre content is excellent for regulating bowel function, cutting cholesterol, removing toxins from the body and since this bean fibre binds to fat cells it flushes them from the body too-gotta luv that!  The combination of fibre, carbohydrates and protein that these beans provide are excellent for prolonged energy and help to keep your blood sugar levels stable.  So eat your beans and you'll feel the benefits in many, many different ways.  Don't worry about buying them in the can versus buying them dry and soaking them, just make sure you eat some.  When you really decide that you enjoy beans then you can move to the next level and soak your beans and cook them accordingly which is the ultimate way to eat your beans since they will sprout and become a more alive and energizing food for your body.
Enjoy the sunshine and maybe try to fit a nice lazy summer picnic in this week!

Pin It