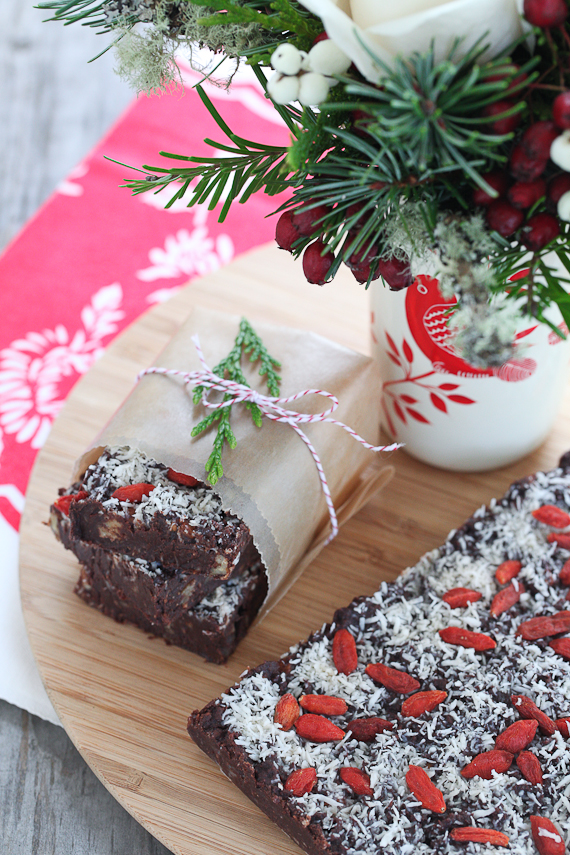 Oh my gosh by golly…. how is it nearly Christmas?  This fall has been action packed but somehow I can't believe how quickly Christmas has arrived.  I'm now enjoying the start of a 3 week break from school and it feels soooo good to be able to set the books aside. Yeeehaaa!  Unfortunately, I have a test the day I return, bummer hey!-so I'll have to study for that somewhat but I think it can wait til the new year.  How about you, will you have a nice break to enjoy for the holidays?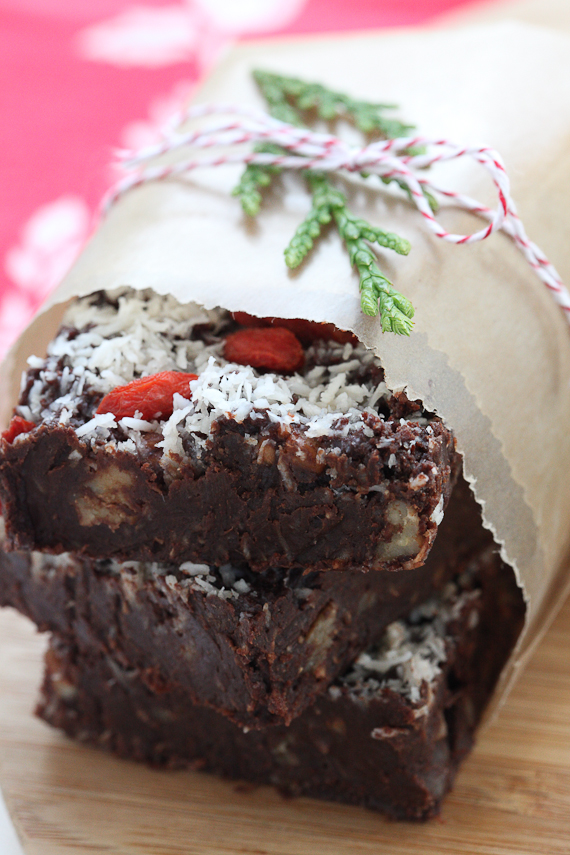 I couldn't resist making a yummy raw treat at this time of year just to see if I could make something healthy that would still make people salivate.  Success!  This was well received at our school potluck last week.  The thing is… I rather think that if I'm going to have a sweet treat I might as well try to make it more on the healthy side than not.  Don't you agree? So this is packed with minerals from magnesium to potassium, iron, calcium, manganese, phosphorus, selenium, Vitamin A, C, E, K, B1,B2, B3 and B6 just to mention a few!  Ingredients like the maple syrup, nuts and dates are rich in nutrients yet are incredibly tasty.  When combined with some coconut oil and cacao butter it's a melt in your mouth creamy treat.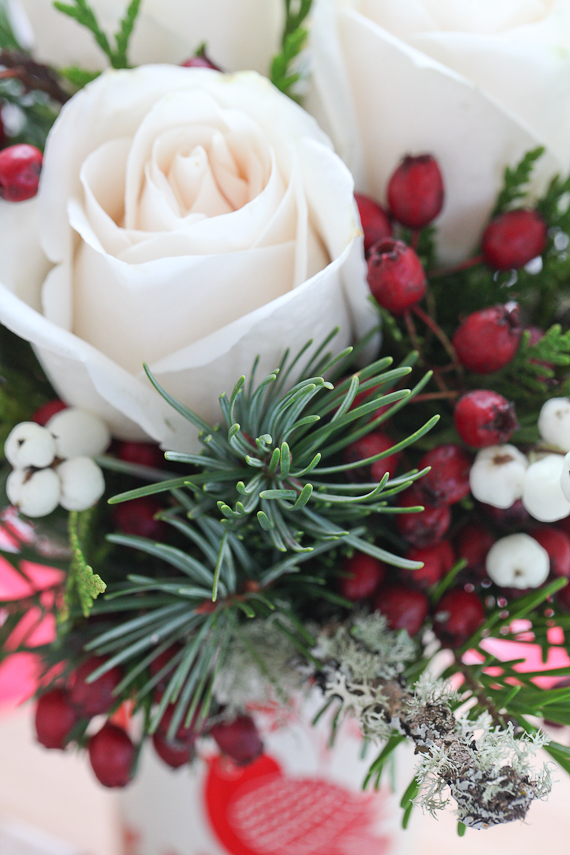 However, it's good to be aware of the reasons not to eat the entire plate of fudge even though it has some awesome benefits.  Sugar and caffeine are the two elements that can wreak havoc on your system if you abuse them.  The cacao powder is high in caffeine while the maple syrup and dates provide enough sugar to spike your blood sugar considerably if you over do it.  Both are acidic forming.  Ultimately, if you balance your intake of treats each day with 70-80% alkaline foods thru the holidays you won't be one of the folks who are down and out with the "so called flu" in January.  If you recall my post from last Christmas you'll be familiar with the self induced detox that IS the flu.  It's not contagious at all.  Those that end up with these symptoms are suffering from an over indulgence of acid foods, sugars and alcohols.  It's totally fine to indulge, to Zig and Zag,  but it's reeeally important to consider 'balancing as you go' so that you don't suffer from the ill effects in January cuz it's such a bummer to be ill–don't you agree? It's not necessary to abstain treats at every party but if you think your day thru and start with a healthy breakfast each day, perhaps a green juice or smoothie, have some salad or veggies at lunch, drink lots of water thru the day, I can almost assure you that with indulgences at dinner and during the evening, including lots of water to hydrate and flush toxins, you will bypass the dreaded flu!  So enjoy your holiday treats, with care and attention!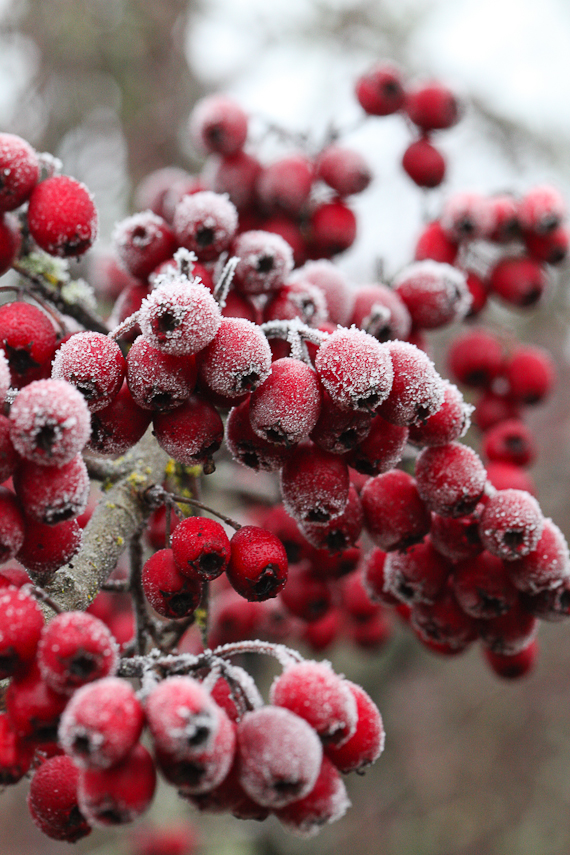 What I love about Christmas is how it inspires me to be creative.  I love finding time to put together bouquets of evergreens with flowers or making a fresh wreath.  I'm always spying pretty roadside treasures to tuck into the arrangements.  These gorgeous Hawthorne berries not far from my house made me race home and grab my camera to capture the frostiness that was happening.  As much as I prefer warmer weather I still find mother nature's winter scenes impossible to resist.  You can see her frosty work in these photos I took for this post.
I also planted some paper white bulbs with granite pebbles in clear glass that are about to open this week  just in time for the big day.  I also love wrapping presents–it's another fun creative outlet for me.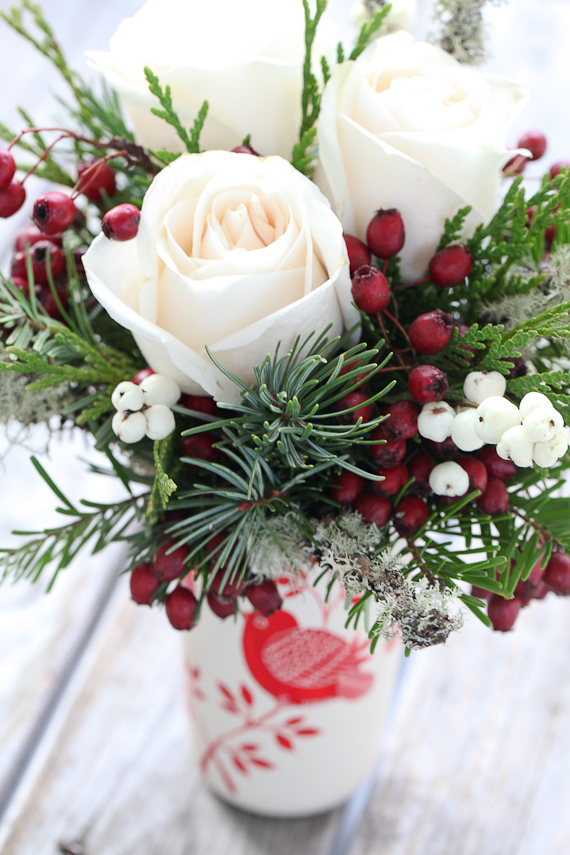 If you haven't attempted bouquets before don't be shy.  It's really easy.  Just find your self a variety of 2, 3 or 4 different greens either from your garden, on a winter forest walk or from the florist.  Don't be afraid to trim the stems short.  Your greens will go further and you will yield more bouquets if you make smaller ones that you can use in repetition in the center of the table and otherwise tuck them around the house in every room.  I often just use mason jars or drinking glasses for vases.  If you can find some berries you can tuck them in too.  But if you can't it's okay to use some faux berries mixed with the fresh greens and you will probably fool a few people.  It's lovely to add fresh flowers, I often choose roses, but you can also find some pretty lily's in white or spider chrysanthemums that work well with the greens and last well.  One rose per vase is fine and three for a splurge.  If you want to be organized, do your greens up ahead of time as they keep well and then on the 23rd or 24th tuck the flowers in so they are nice and fresh for Christmas.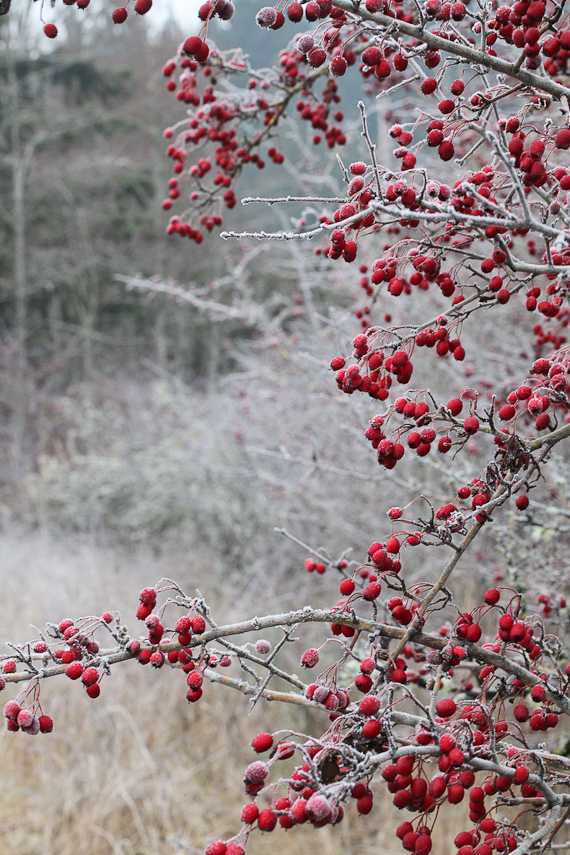 Here you can see the pure ingredients for this recipe.  And since it's just barely heated to melt the cacao butter and coconut oil it is considered a raw fudge.  These ingredients can be a little pricey but a few ideas can make it more feasible; shop and make with a friend or two and divide the cost and the materials between you; buy from the bulk bins to purchase the more accurate amounts required for a batch or two of fudge; instead of buying other gifts make your friends a homemade healthy treat as their gift so that they can indulge in this fudge instead of some other less healthy Christmas treats.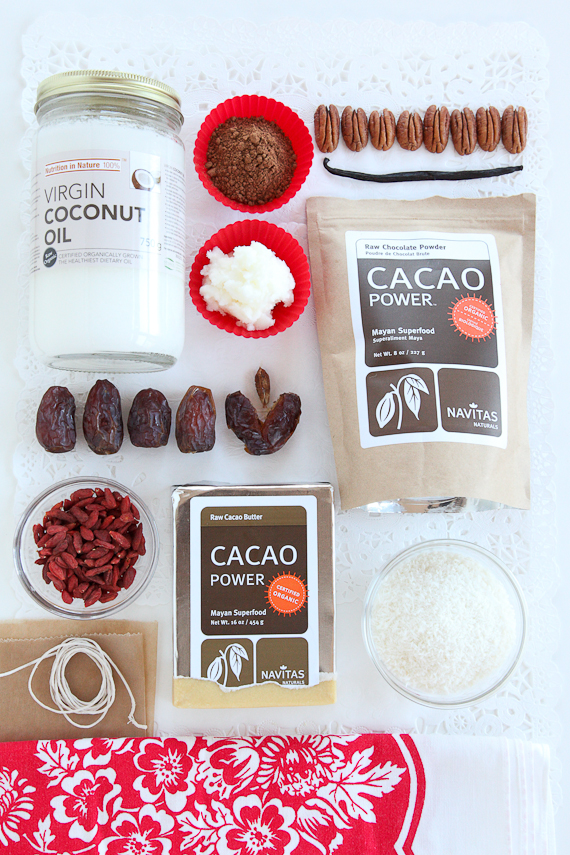 Raw Chocolate Holiday Fudge w/Coconut, Gogi & Ginger
Yield: 1- 8″ x 8″ pan
1/2 cup virgin coconut oil
1/2 cup cacao butter
2 tbsp raw almond butter
1 cup cacao powder
scrape the seeds from one vanilla bean or 1 tsp pure vanilla-alcohol free
3/4 cup dried coconut, finely shred
1/2 cup chopped raw pecans
1 tsp freshly grated ginger
1/2 cup date paste- see below
1-2 tsp maple syrup to adjust sweetness if needed
1/3 cup dried organic gogi
Date Paste: Place 8 soft dates, seeds removed, in blender with 1/3 cup water and process until creamy, scraping down sides as needed.  If dates are dry you can pre-soak them in the 1/3 cup of water for 1-2 hours and then blend the dates with the soaking water.
Method
Measure out all ingredients and set aside–hee. you can pretend you are a professional chef getting ready for a TV segment–then you will be ready to quickly add them to the warmed chocolate before it sets up!  Over very, very low heat, melt coconut oil, cacao butter  and almond butter.  Remove from heat and add cacao powder, vanilla, coconut, pecans, ginger and date paste, stir til well combined.  Adjust sweetness with maple syrup if needed.  Pour in to an 8″x8″ parchment lined pan (bottom only).  Spread evenly and sprinkle with coconut and gogi berries, gently pressing the gogi so that it will stay put. Chill until firm.  Using a sharp knife cut into bite size pieces or bars.  Keep chilled for optimal firmness.
You can wrap the fudge in unbleached wax paper and twine and maybe tuck a wee piece of cedar or evergreen under the twine to make it look festive!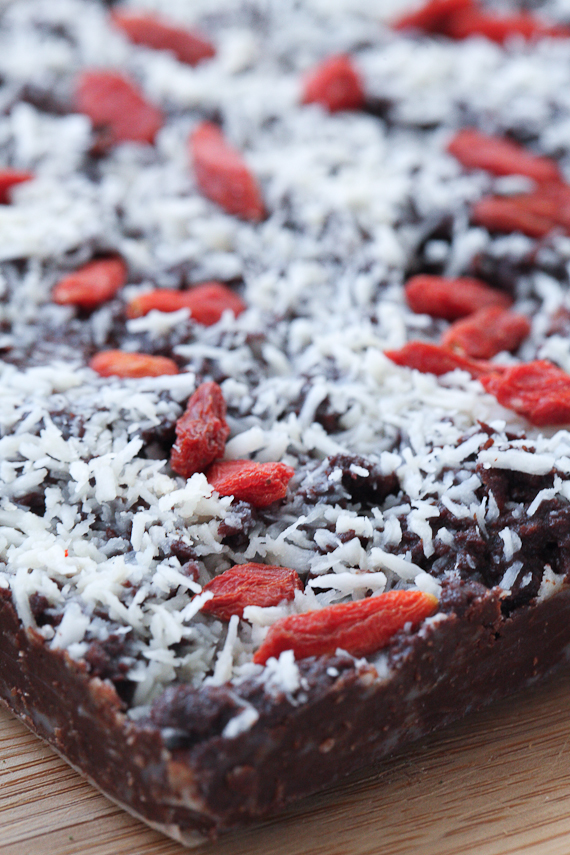 It's an easy recipe that will impress a crowd especially if you take a little extra care to wrap it up creatively. Just place small bite sized squares in paper wrappers and pop into a cookie tin or a cute box.  I'm getting tingles just thinking about how wonderful it is to give such healthy treats and how one feels when they receive a gift like this, made with so much love! These are the best gifts ever!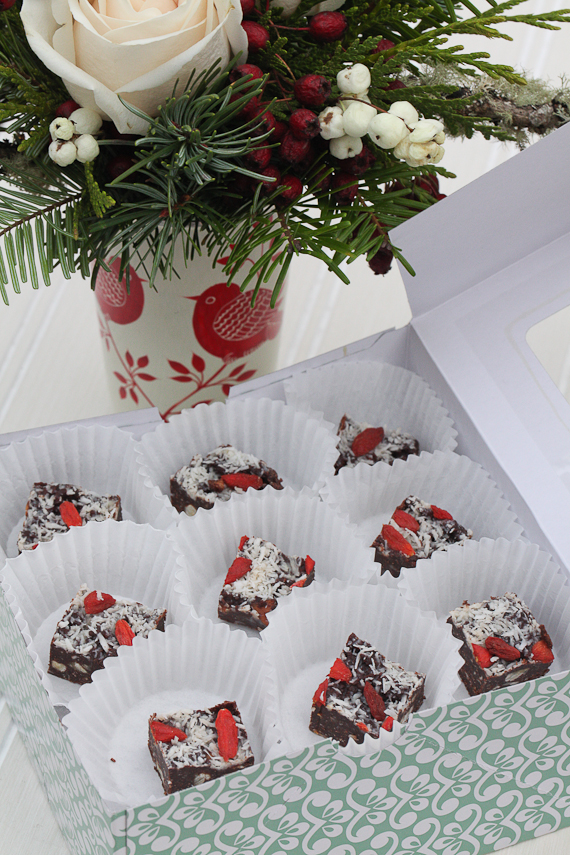 Here's mother natures artistic works that I couldn't resist shooting!  Frosty grasses and lovely leaves!  They almost look sugar coated!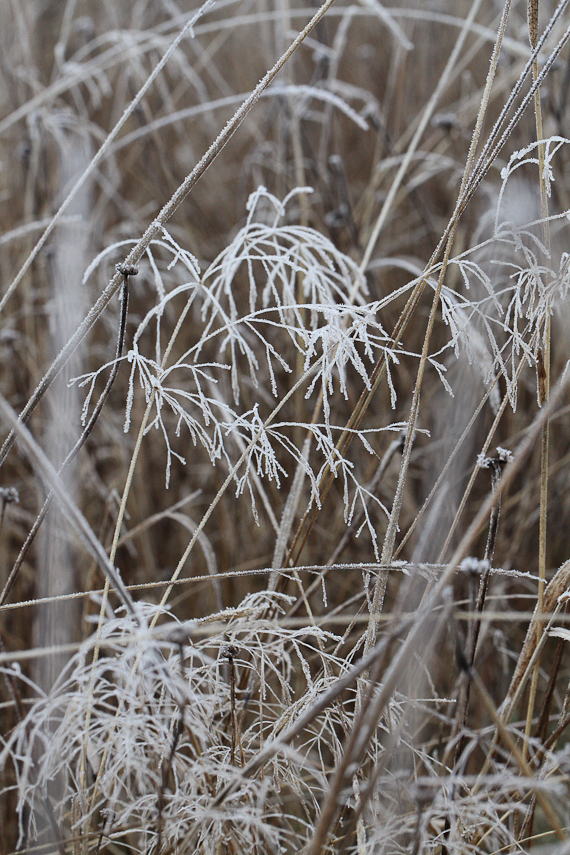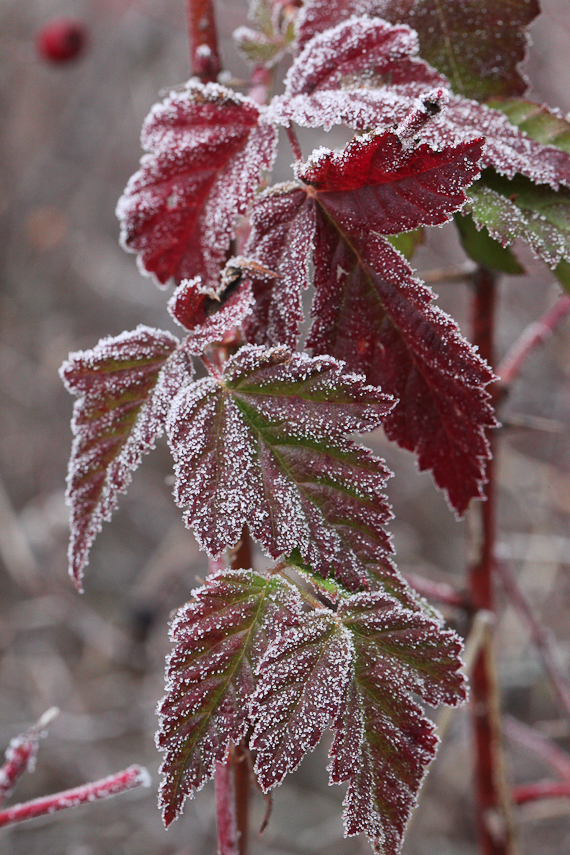 Berries……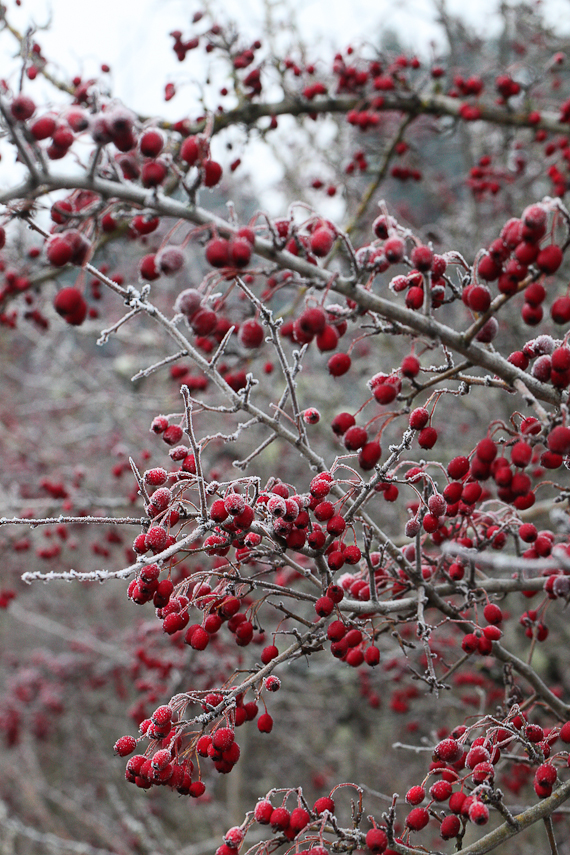 berries….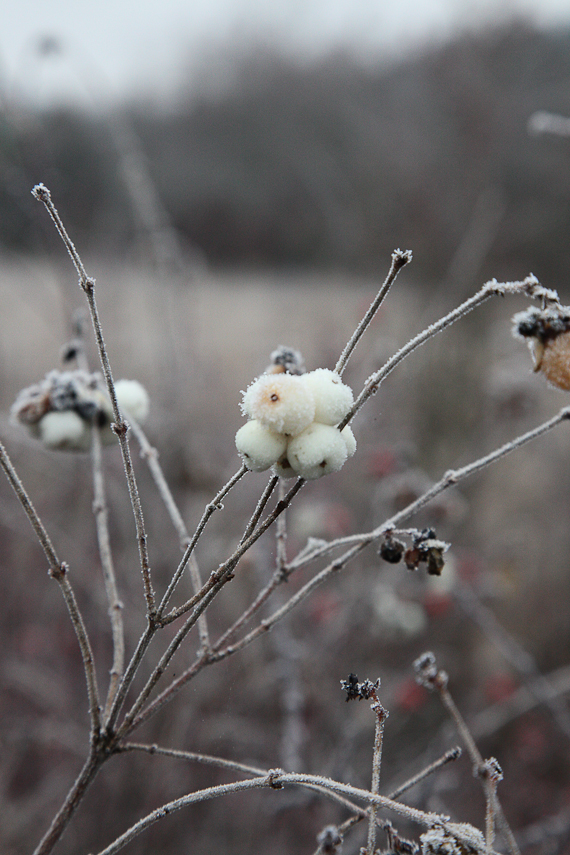 and more berries…..!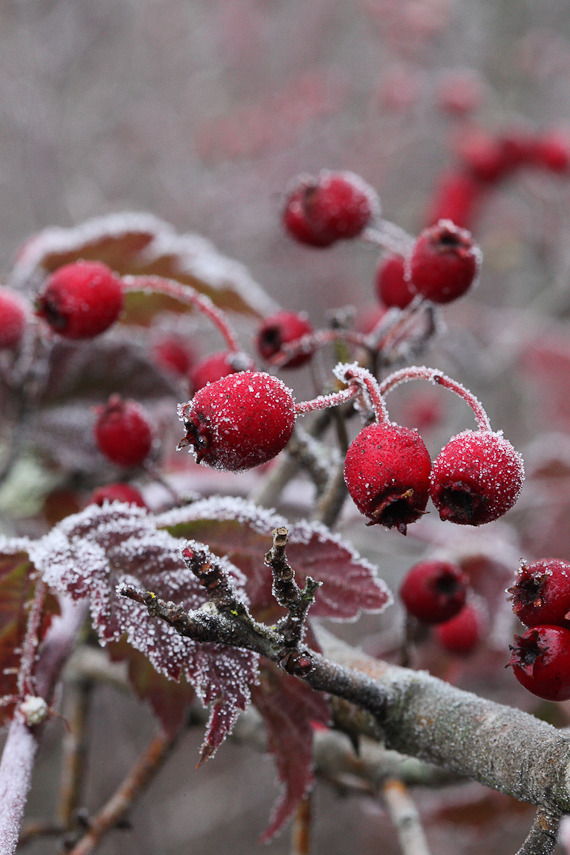 And here's the frosty meadow in the country not far from our house.  I loved how misty the morning was.  Some days my passion for photography has me dreaming of spending entire days just shooting the landscapes around me and it's beauty.  This fall more than ever, and now that winter is showing it's beauty I have enjoyed the season immensely even though I much prefer warmer weather.  Amazingly enough, I haven't found myself yearning for the warmth nearly as often as I have in the past, since my appreciation for nature and capturing it's beauty has intensified.  How's the climate in your world?  Do you enjoy the weather in your part of the world or do you yearn for another season to arrive? I'm secretly hoping for snow during the holiday break just so I can photograph it.  Since I'm no longer in retail I don't have to worry about the effects of snow on my sales volumes!! Phew! My first retail free Christmas in 20 years–Yeehah!

Well…. I need to get back to preparations for the holidays.  With a 6 year old and a 10 year old there's lots to organize, decorate and wrap!
I hope that you have a wonderful holiday season and that Santa is good to you!  I'll see you back here soon.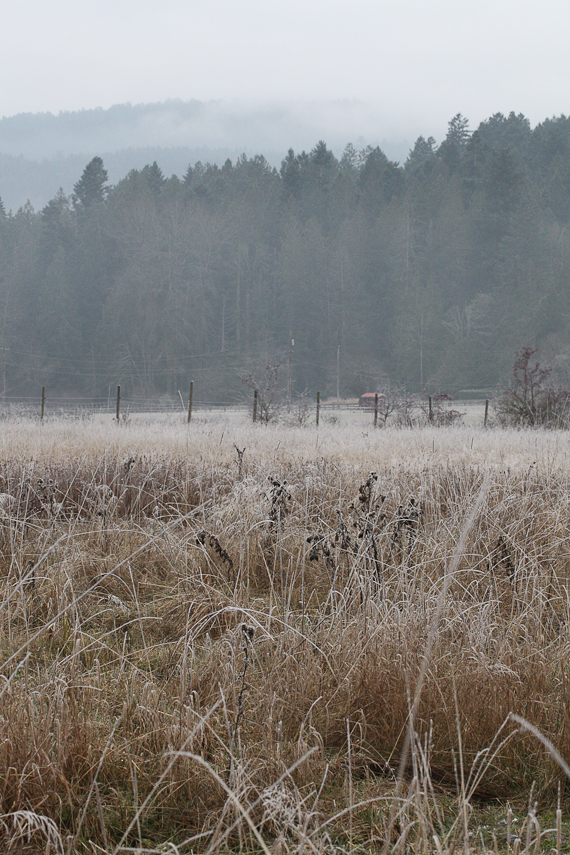 Pin It