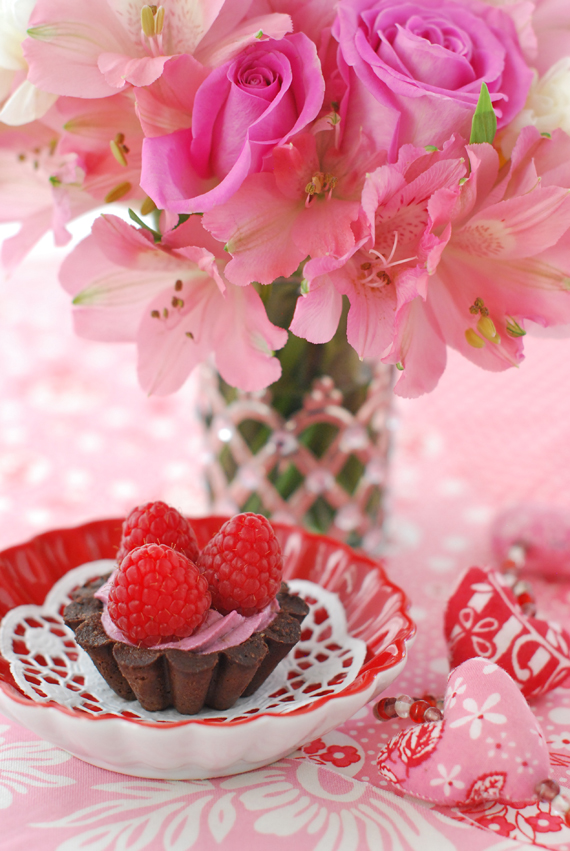 Inspiration or your creative genius often arrives at the most unexpected times.  Right when I know I need to be creative for some project and especially one with a looming deadline is the exact time that my creative genius decides to hide.  Author of Eat, Pray, Love,  Elizabeth Gilbert's recent presentation on Ted Network enlightened me, helping me to realize that I need some white space to allow the genius to arrive.  Forcing or rip roaring around with deadlines expecting wonderful creative ideas to flow abundantly or feeling like we can command them into action is counter productive.  We need to first believe WE are not the genius and then allow the genius to arrive by being present and passionate about what we are doing.
Today with the creative genius ever so present I had a wonderful time putting together this photo shoot with a delectable recipe I have been thinking about for some time.  I rather felt this creative energy wanting to clamber onto this blog and I managed to capture it and hit the publish button before it escaped me so that this work could be here to share with you.  I am grateful for the time and the opportunity to be able to capture this creative genius when it showed up–I think it's one of my favourite shoots.  With Elizabeth's thoughts in mind I hope that the genius will keep showing up for me for each of my future photo shoots but if it doesn't I'll shoot them anyway and share them whether they are brilliant or not and remove the fear of not being perfect from the process so that it doesn't paralyze my creative abilities altogether.  If you listen to her on TED you will agree that we often fall victim to our own self sabotage when creative juices just aren't flowing and our best work doesn't appear.  But we don't need to believe that we will never produce brilliant work again, the genius just didn't arrive today.  End of story.  We creative folks need to Stop beating ourselves up and keep showing up, being present and passionate about our work and the genius will present itself again.  And guess what this kind of positive mind set does for your body? You're right!-it's alkalizing versus acid forming in our bodies because of stressful thoughts and worry.  You can eat as healthy as possible but if you are highly stressed your body will still be acidic.  An alkaline diet will help off set this somewhat but if you don't manage your stress you will never experience optimal health.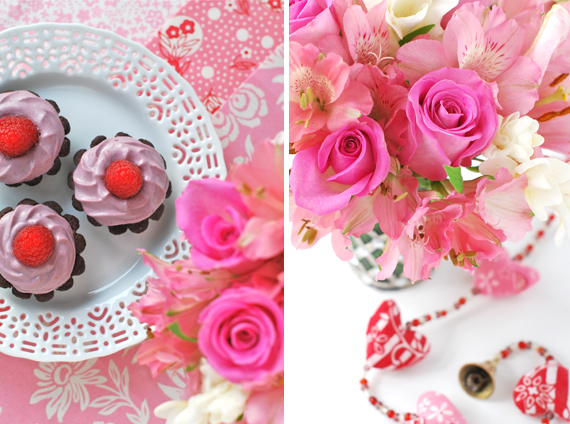 I hope you like this photo series and that you capture the essence of creative juices for this pretty, romantic time of year, that is February, Valentines Day, a time when the season of pretty… spring…. is approaching and Love is in the air.  Some may think it a commercial marketing scheme but you can also use it as an excuse to share your love just a little more.  It certainly won't hurt to love a little more so how about sharing the love with a special homemade, healthy treat!  I call it a treat since even though it is raw living food beacuse it still has an acidic value to it with the dates, the agave and the cashews.  So do remember that moderation is key and keep it within your 20-30% acidic daily balance.  If you zig and zag a little that's fine, just try to make up for it the next day with an extra dose of greens!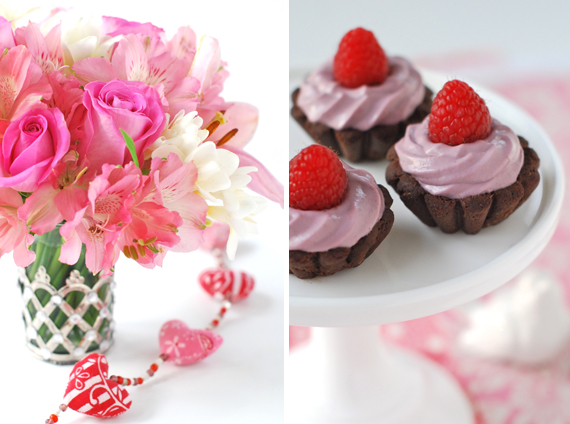 Raspberry Chocolate Raw Tart
Yield: approx 18 tarts
For the Tart shell
1 cup raw organic almonds, soaked 2-3 hours or over night
1 1/4 cup dried organic soft dates, chopped, soaked for 30 mins only if not soft
3/4 cups raw cacao powder
1/2 tsp pure vanilla- alcohol free
pinch sea salt
2-3 tbsp filtered water
Method
Combine above ingredients in bowl of food processor fitted with S blade and blend until the mass begins to clump together adding the water bit by bit only if needed to combine the mixture.  Take a generous tablespoon and roll into ball and place in mini tart pan.  Using the end of a wooden spoon gently press in the center and push mixture towards the sides, lining the tart shell.  Repeat until pan is full. Chill these for 15 minutes.  Remove from fridge and run a butter knife around the edge and lift each tart out on to a plate.  Continue making last few tart shells until mixture is finished up.  Chill these as well and then remove from pan.  Place tart shells in fridge to chill while making the filling.  Wash your food processor bowl and S blade.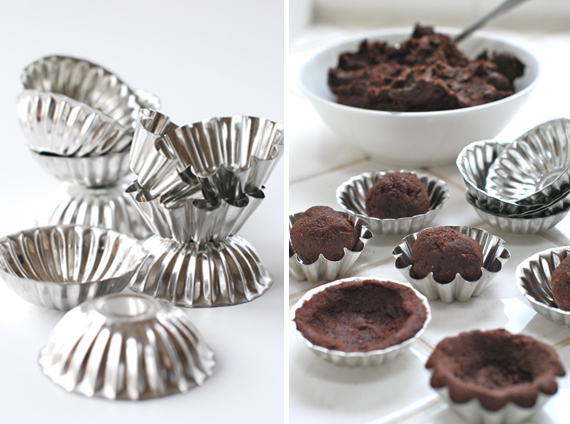 For the Raspberry Filling
2 cups fresh raspberries + more for garnish-preferably organic
1 1/2 cups raw organic cashews, soaked 30 mins
1/2 cup of fresh lemon juice + little more for consistency
1 1/2 tbsp agave syrup or to taste,or combine 3-5 drops stevia with less agave
Method
Place all filling ingredients in high speed blender or food processor with S blade and combine well, scraping down sides to mix thoroughly, until nice and creamy.  Adding a wee bit extra lemon juice to allow it to blend is fine, but do check the sweetness factor and adjust if needed.  With the food processor it may not become as perfectly smooth and eliminate raspberry seeds but will still be very nice.  If you plan to make these tarts extra fancy, chill this mixture if it isn't stiff enough to pipe from a pastry bag as it will thicken as it stands.
To complete the tarts place the filling in each tart, heaping it up a little in the center.  Top each tart with berries.  If you have any extra tart shell mixture left over, form the tarts, wrap well and freeze for a fast easy tart another day as it freezes well.  Enjoy!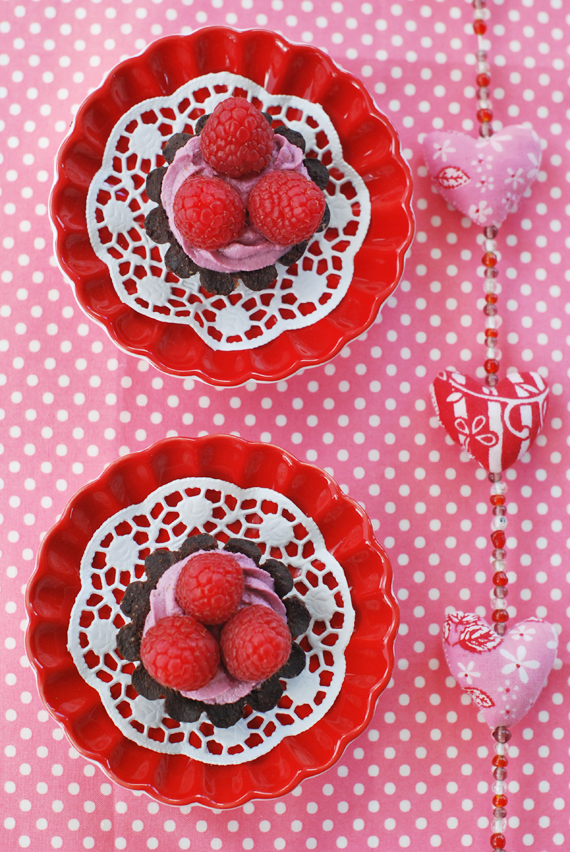 These tarts are best eaten same day but will keep if well covered in the fridge for one day.  The separate mixtures will keep for 1-2 days in the fridge.  Please note that my tarts were a little tricky to get out of the super fancy metal tart tins, so patience is key here– inching them out with a narrow sharp knife after giving them some freezer time, aprox. 30 mins, was necessary for the prettiness factor that they offered.  Your call!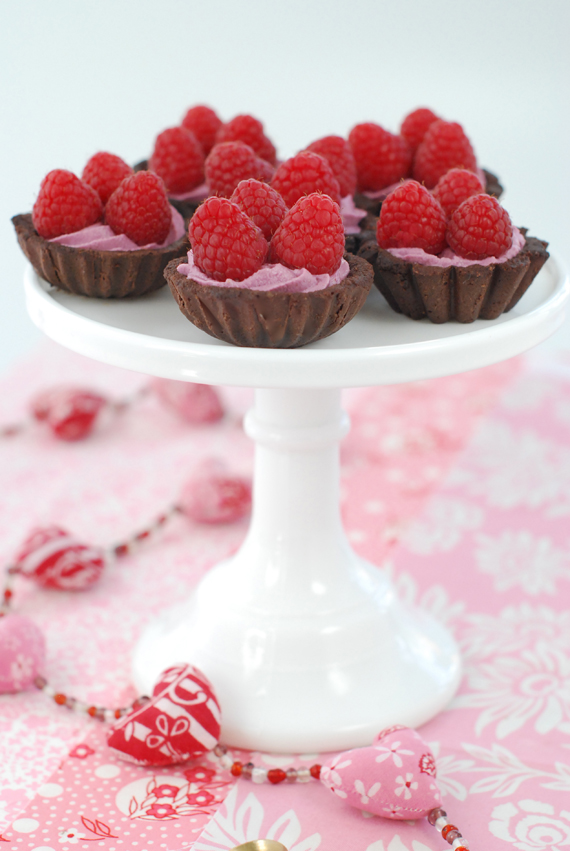 Now these tarts don't just look pretty, they are nourishing as well.  I shared the amazing health benefits of these tart ingredients on this similar summer post The Healthiest Blackberry Tart. Adding to all that, the raspberries are chalk full of antioxidants and are naturally low in sugar thus a minimal impact on blood sugars.  They are a good source of manganese, potassium, copper, vitamins B & C, and an excellent source of fiber.  Raspberries have almost 50% higher antioxidant activity than strawberries, three times that of kiwis, and ten times the antioxidant activity of tomatoes.    The cacao powder is another powerful antioxidant that I share info on right here.  It can be addicting if you are not moderate with your cacao but what would Valentines be without chocolate?
This weekend I am planning to host our annual "Red Valentines Meal" that has become a fun tradition, that we can look forward to as a family and enjoy with a few special friends.  Then, my husband and I will take our turn for a date night, out for dinner and then off to the Elton John concert (my Christmas Gift-yeh!)  I am looking forward to both so that I can spread the love!
I hope you take advantage of this opportunity to do something extra special in the next week for those that are dear to you.  Have a wonderful week!
psst. the styling props are noted here;
Cake Pedestal: Fish's Eddy when I was just in NYC
Heart Garland: Copenhagen, sorry I can't recollect the shop, sooo sweet though isn't it?
White Lacey Plate & Small Red Fluted Dish : Pier One Imports, currently stocked items
Fabrics: Purl Soho, NYC
Silver Lattice Vase w/ Gems: One of the many Souke Shops, Marrakesh
Tart Tins: try your local specialized kitchen shop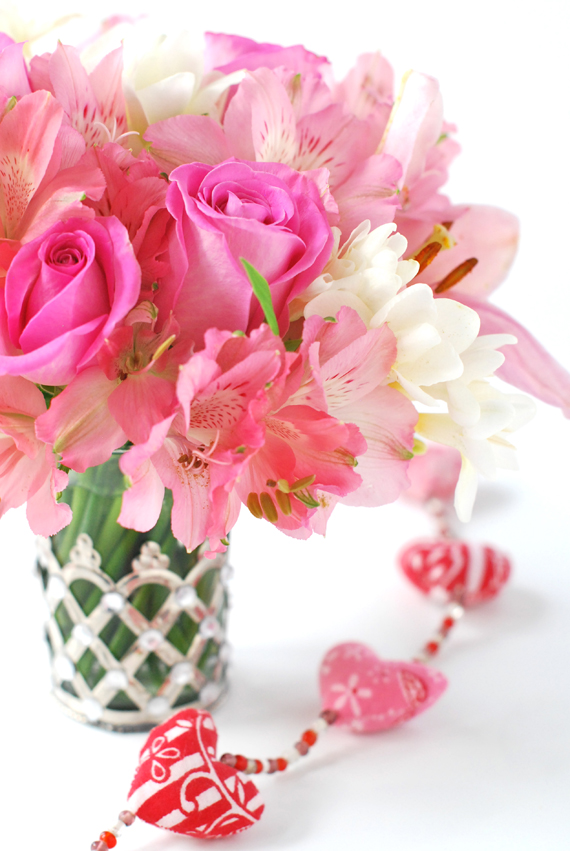 "There is no remedy for love but to love more."
-Thoreau

Pin It