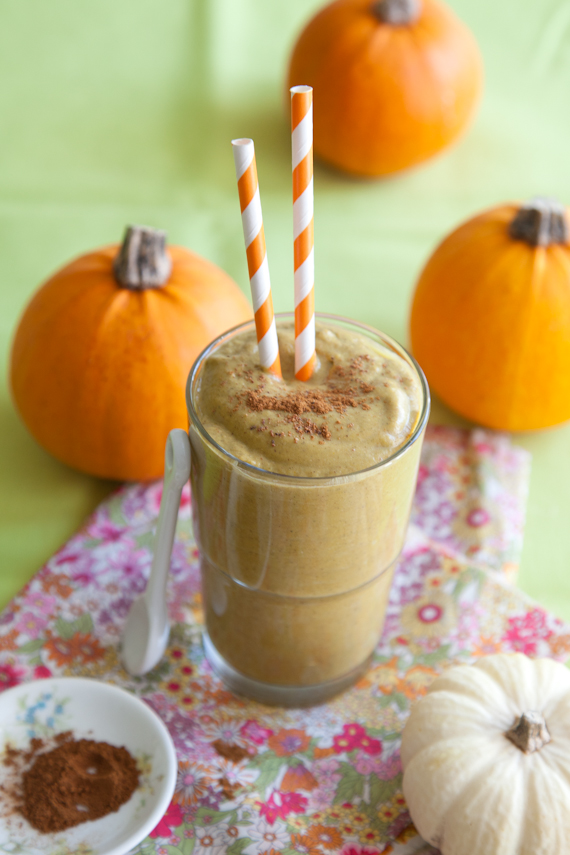 As I pinned away on Pinterest this week (I'm building alkaline boards BTW) I couldn't help but see the excitement building for the US Thanksgiving this week. Things were looking pretty darn yummy as recipes were being tested.  As it turned out for our Canadian Thanksgiving, I was in the middle of a 14 day cleanse.  My goal was to work thru all the kinks of a cleanse as I wrote the final chapters of my book to meet my deadline.  But you would think a gal would be kinda sad to not be digging into a huge turkey dinner with all the fixings. Hmmm… not so much.  It was fine by me since I get far more excited about seasonal veggies at this time of year.    Of course for our gathering I supported the traditional requests for a healthy thanksgiving, turkey and all, but I was more than happy with my delicious cauliflower soup, some of the simple veggie sides and a salad. This delicious creamy pumpkin pie smoothie perfectly hit the spot as well.
As I enjoyed my meal at our dinner, what was so satisfying for me was knowing how good I would feel afterwards versus previous years when I could hardly fall asleep later that night after gorging on too tasty many dishes.  Due to poor food combinations and just too much food my digestion was challenged and that full feeling took a long long time to subside. This is the worst feeling for me. I try to gently encourage moderation vs over doing it at our celebration and I avoid  cooking overly rich foods and minimize food poor combinations.
Of course there are many traditional dishes that are so fun to include in your holiday menu thus if one is going to splurge this is the time to do so. The holidays are a special time and one shouldn't be stressing about their food.  Instead, take it in stride, do the best you can as  you navigate the buffet table if you are being cautious or just go ahead and enjoy and then get back to your healthy regime afterwards.  I highly recommend taking a digestive enzyme or two with your meal if there are a lot of cooked dishes to help facilitate better digestion and absorption of nutrients.  This will also minimize that sluggish digestive feeling that can be so uncomfortable.  Blessing your food so that it will nourish your body and feeling good about your meal is far healthier and alkalizing than indulging with guilt causing acidity from negative thoughts.
If you happen to be a creative cook with a nutritious vegetarian or vegan meal going on for your celebration and all your guests, be sure to leave your address in the comments below so I can stop in for a quick bite!  If all else fails, then let me know what was on your menu that I missed, I'd love to know what you are cooking up!
This smoothie makes a yummy dessert or an afternoon snack.  If you are celebrating this week and are looking for a tasty seasonal yet extremely healthy treat this takes the cake!  Although it is room temperature as made, you could certainly warm it gently as a pudding of filling for a tart. Adding pumpkin to your smoothie instead of say a banana contributes far less sugar.  Pumpkin is rich in beta carotene, an antioxidant that fights harmful free radicals.  It also contains Vitamin A, potassium and some good fiber. Adding hemp seeds and avocado along with the coconut milk provides excellent doses of healthy fats.  If you want to be really ambitious you can add greens as well or just save them for your green juice later on.
Pumpkin Pie Smoothie
Yield: 2 -10 oz smoothies
1 cup steamed pumpkin or organic canned pumpkin, bpa free tin
1 cup thick organic coconut milk, bpa free tin
1/4 cup almond milk + a little more (preferably home made)
1/2 avocado
1-2 tbsp hemp seeds
3/4 tsp cinnamon
1/4 tsp all spice
pinch nutmeg
pinch ground cloves
1/2 tsp vanilla
6-10 drops liquid stevia to taste
Method
Place all ingredients into blender and combine until well until smooth.  Adjust thickness if needed to your liking with additional almond milk if needed.  Pour into glasses and garnish with additional cinnamon.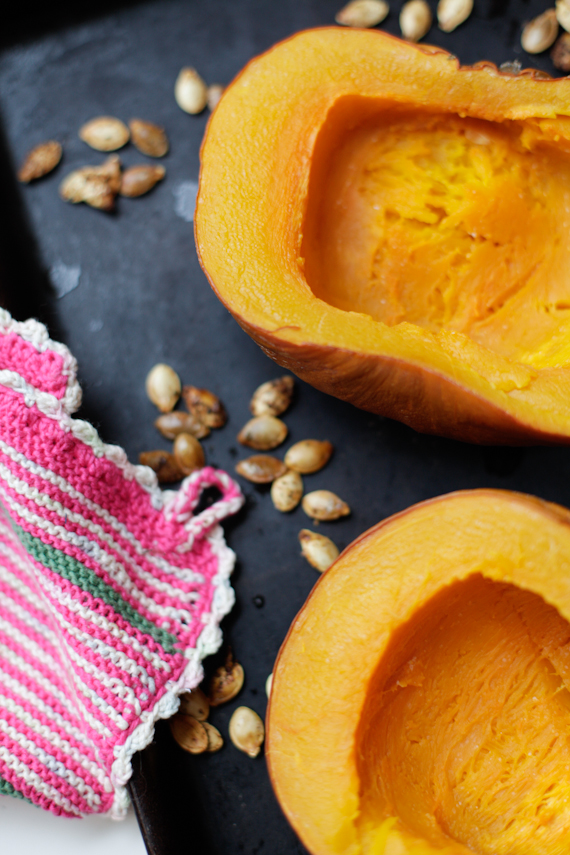 When I roast my pumpkin I place it face down on a cookie sheet after scooping out the inside and add a couple cups of water to the pan.  It ends up being rather a combination of steaming and roasting going on.  This ensures a nice moist pumpkin.   You will surely have more pumpkin than you need for this smoothie but if you freeze the remainder in 1 cup portions you can whip up this smoothie anytime you like or make yourself a tasty soup.  I just posted a basic butternut soup recipe here on Instagram today that could easily be made with pumpkin instead.  Sooo yummy.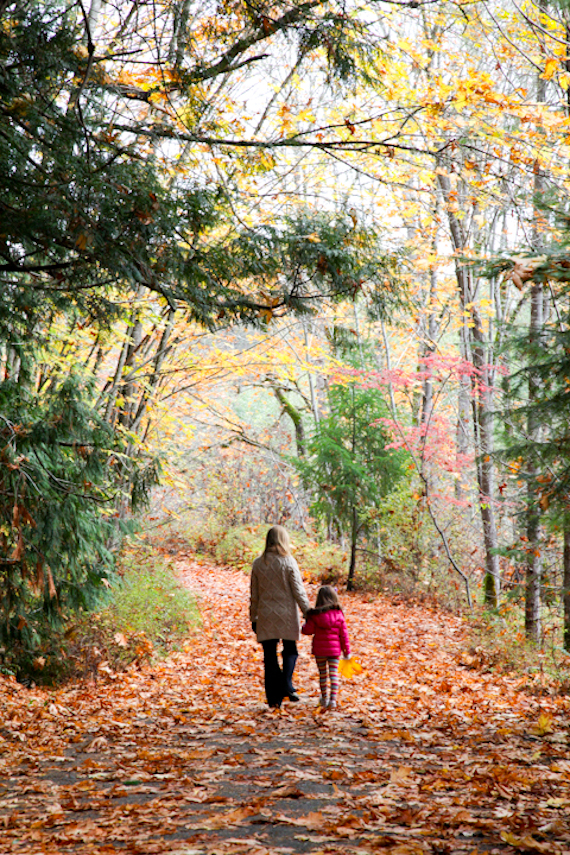 If you are celebrating Thanksgiving this week I wish you a marvelous time with your loved ones.  If this is just another weekend for you as it is for me then I hope it is joyful and that you find time to take a walk in nature, get some fresh air or just be still.  It's so good for the soul. I don't do it often enough especially as it gets colder–I think I need to just bundle up more and head out and appreciate the change in the season.  Kids don't think anything of being chilly. In fact I have a hard time getting them to even put a coat on. Funny how it is.
Until next time.
Julie

Pin It