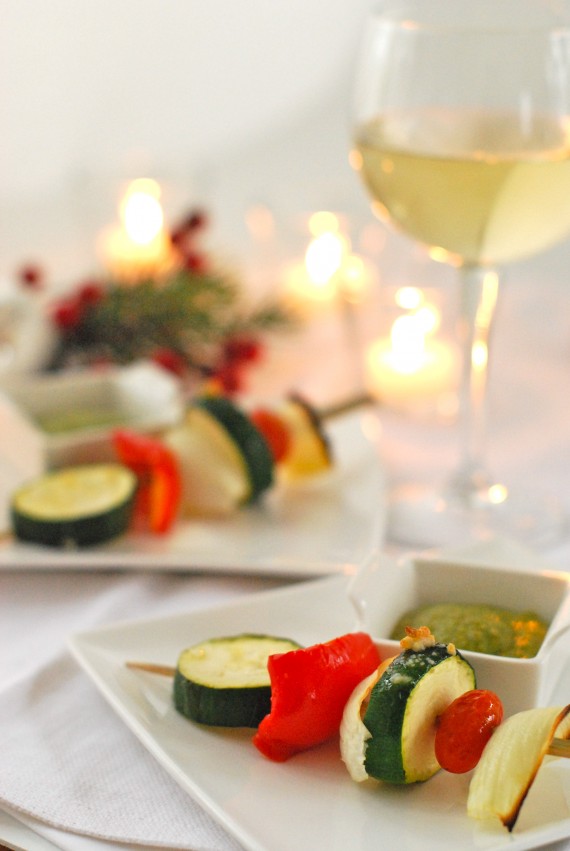 Happy New Year!  Wow, 2011, where did 2010 go? I love the fresh ready to conquer the world feeling that we all walk around with on this day and in the up coming weeks.  It really is a good time to make a goal or a few when feeling so optimistic about the year.  However, I always try to make it realistic with specific details surrounding the goal along with a few steps and a target time line for the completion of some of the steps to achieve the outcome and a dead line for reaching the goal.  This doesn't mean you are not able to adjust and reset these targets but it gives you a measuring stick and some accountability for your progress.  What are your aspirations and goals for 2011? Are you planning to set a goal or two? If the goal you set is in line with your values and if you share it someone who is willing to hold you accountable and check in on your progress, your rate of success is much, much higher and most people tend to reach these goals.  I'll share if you share…. and we can hold each other accountable, how about it?
So….. my goal for 2011 is this. I plan to make fitness a part of my everyday life.  I plan to make a conscious decision to incorporate some form of fitness into every single day making it a default for living a healthy life.  This goal is in line with my values as I am passionate about healthy living and this is a HUGE factor in maintaining a healthy body and the desired energy that I crave.  My excuse in the past for not maintaining a consistent fitness regime has been my bad back and working too much with the notion that I don't have time.  But my back is great now and I am closing my store within the next 2 months and I installed a gym in the basement this last fall so I now have no excuse for not fitting some form of fitness into my every day.  I plan to mix it up a bit too with pilates classes, yoga, outdoor hikes and walks.  My time line will start with fitness 3 times a week for 4 weeks, then 5 times a week for 4 weeks and then every day after that.  I can adjust this as needed if something like travel makes it tricky but now I have a concrete goal.  I can even get more specific by saying what those work out routines will include and how long they will be. Quantifying this makes it real and easier to begin cuz you know exactly what you have asked of yourself.  So…. what's your goal for the year?
I was lucky enough to be invited to do, not one, but two guest posts in December.  This veggie skewer recipe was featured at the Chic Vegan and I wanted to share it here with you in case you missed it.  Also, just yesterday on Happy Little Vegans I shared some tips for holiday detoxing that you might be interested in.   A BIG thank you to Mandi over at the Chic Vegan and to Jenna at Happy Little Vegans for giving me the opportunity to share a little about the alkaline lifestyle with your readers. So here we have it!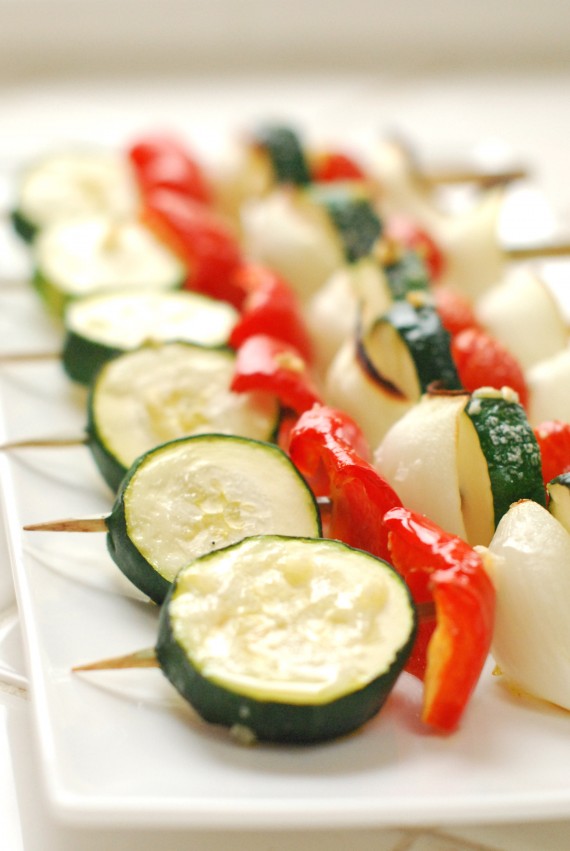 When you visit the party buffet during the holidays it's so nice to find something healthy to choose amongst the other holiday goodies, don't you think? Thus, I opted to create something very simple that is not too lathered in sauce nor too rich to eat. Good ole veggies are fancied up on a skewer and simply roasted with garlic for a few tasty, healthy bites accompanied by a yummy raw dip. It's easy to prepare in advance and then pop in the oven for a warm snack as your guests arrive or roast them a little ahead and serve at room temp. Either way, they are delicious and they look festive in red, green and white. Enjoy.
Mini Roasted Veggie Skewers w/ Raw Garlicky Basil Dip
yield: approx 12 skewers, 6″ long, approx 2 cups of dip
1 sweet white onion, quartered, layers separated, larger ones cut again if needed, total of 24 pieces
2 red peppers cut into 1″ square pieces, total of 12 pieces
3 slender zucchini sliced into 1/2 inch thick rounds, total of 24 slices
12 cherry tomatoes
3 cloves garlic crushed
1/4 cup olive oil
sea salt
12 skewers 6″ long
for the garlicky basil dip
1 cup zucchini, diced
2 cloves garlic, roughly chopped
1/2 cup extra virgin olive oil
16 basil leaves & stems
1/2 cup raw pistachio nuts
1/2 tsp sea salt
Method
Pre-heat oven to 400F. Combine garlic and oil and set aside. Thread veggies onto skewers in a uniform pattern and lay on two parchment lined baking sheets. Be sure to place the cherry tomatoes between 2 veggies so they don't slide off the end after roasting. Baste well with garlic oil being sure to spread the garlic bits onto the veggies. Sprinkle generously with sea salt. Roast for 15-18 minutes. Remove from oven and arrange on serving platter.
While veggies are roasting, place all dip ingredients into a high speed blender or food processor and combine until creamy and smooth. If needed for consistency, add a dribble more olive oil. Spoon into a serving bowl. Serve aside veggie skewers as the dip. Do provide napkins, as guests may use fingers to wiggle the veggies off the skewer.
Any left overs are divine the next day. Enjoy.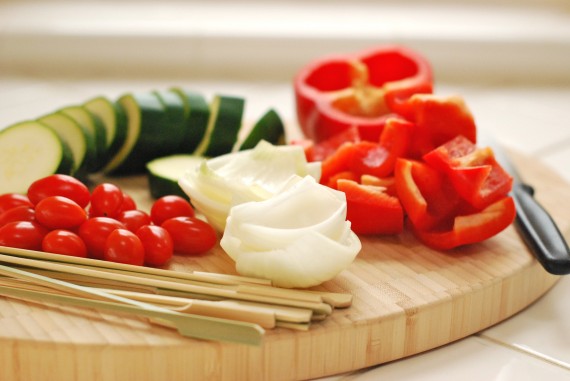 I like to use bamboo skewers since they don't burn easily.  You don't need to soak them either and they look attractive too!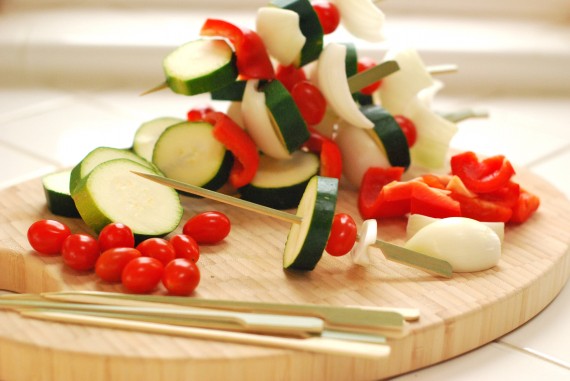 To make them pretty be sure to thread the veggies on in a consistent pattern so they look similar when presented on a tray like below.  There's something about repetition of pattern that is pleasing to the eye-and the tummy!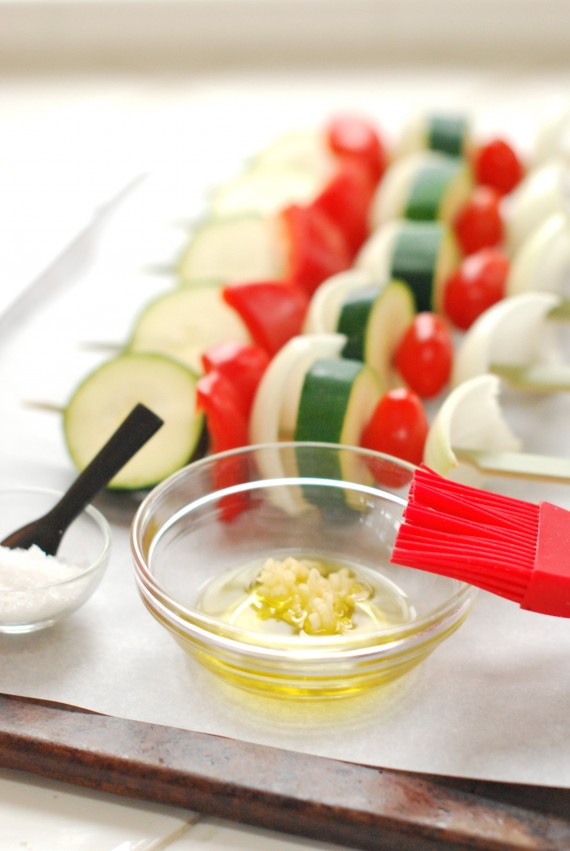 If you still have holiday gatherings to host or attend this can be done ahead of time with what ever veggies you may have on hand.  Just remember to consider the cooking time of the veggies and cut the ones that may take longer thinnner and smaller to be sure they roast enough for your liking.  The ones I chose are all quite similar in roasting time and taste nice even if they are a little underdone.  The less they are heated thru of course the better for you but in this case, roast them as you may,  for 'tis the holidays after all!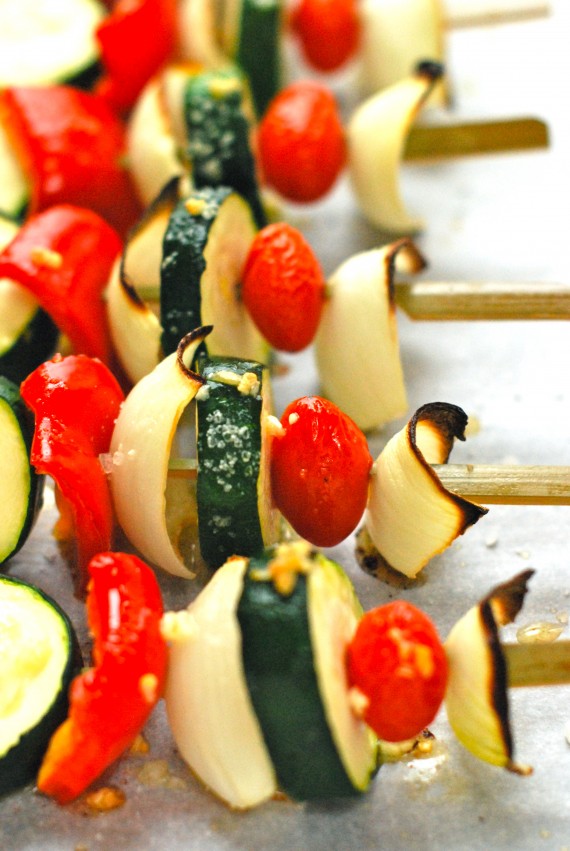 I would like to wish you a year filled with inspiration and success making this year a rich with experiences and memories you will enjoy reflecting on.  As we begin the New Year my hope for you is to be conscious of your food choices and in turn optimally healthy with vibrant energy.  As tricky as it may seem to constantly be considering your food choices, it's more than worth the effort in order to sidestep the nasty diseases that are effecting millions.  I will support you by posting healthy recipe ideas and inspiring thoughts thru the year.
All the best for 2011 and a big Green Juice cheers to you!
Julie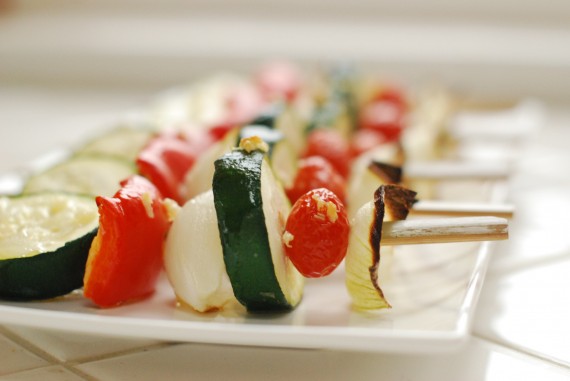 Pin It