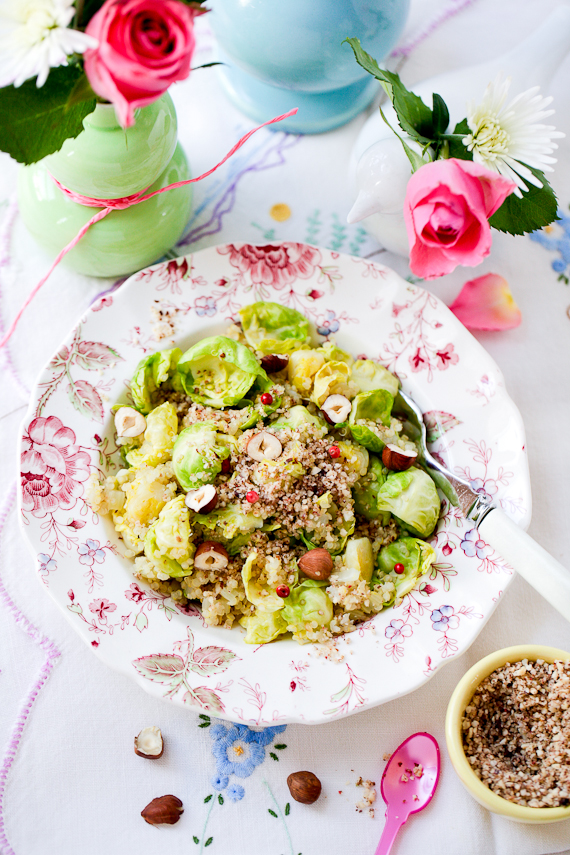 Out my window is pretty much a monsoon.  I realize our climate is considered a rain forest but after exploring the Vancouver Aquarium's Amazon Rain Forest yesterday it's hard to believe since some days especially because I'm not surrounded by lush greens, parrots, alligators and monkeys!  The grayness and the dampness is part of what I've grown up with so you'd think I'd be use to it but… I still find I am always struggling to embrace it.  I often want to jet set to sunny blue skies. But today, instead, I'm going to make up a batch of alkaline comfort food and cozy up with twinkle lights, a fire and a good book or a board game with the kids after their homework is done.
We're home again and settled after a wonderful family affair at the Vancouver Wellness Show. I felt honoured to have been asked to speak at the show.  I shared two 45 minute talks about how to alkalize the body.  And lucky me…. I had my family there to support me and be my 'lemon team' handing out gorgeous lemons to the participating audience.  It was my first time on the stage as an Alkaline Expert and I think it went really well! And…we sold advance copies of my book so I got to autograph the very first books….so cooool!  A dream come true, really!  And talk about a great wellness show…it was just hopping with people interested in ways to live a healthier lifestyle.  So nice to see people embracing healthy choices and options! Even my kids were totally into checking out all the interesting new things at the show. We had a really great time. Thank you to those of you who attended my talk, it was great to meet you!
If you missed the talk I did at the Vancouver Wellness Show check out my event & media schedule that I will be updating as new events are planned.
Oh and look what else I have for you!  In the next two weeks leading up to the drop date of my book Eat Better, Live Better, Feel Better on March 1st, I will be releasing a few of the 'pin worthy' illustrations from the pages of my book that are incredibly helpful for this lifestyle.  This very first release is a typical 'daily snapshot' of the alkaline lifestyle.  This was a project in of itself, working with my dear friend and creative artist Rose Cowles to make a beautiful chart that you could post on your fridge or pin board or your Pinterest board for handy reference.  You'll discover tips to ensure that you dump those acids daily so that you can get ahead of the acid curve to alkalize and energize.  I'd be ever so grateful if you would share this to help your friends and family get alkaline. Share in any way that you wish, FB, Instagram, Pinterest, Twitter…. so that more and more people can aspire to adapt this healthy alkaline lifestyle.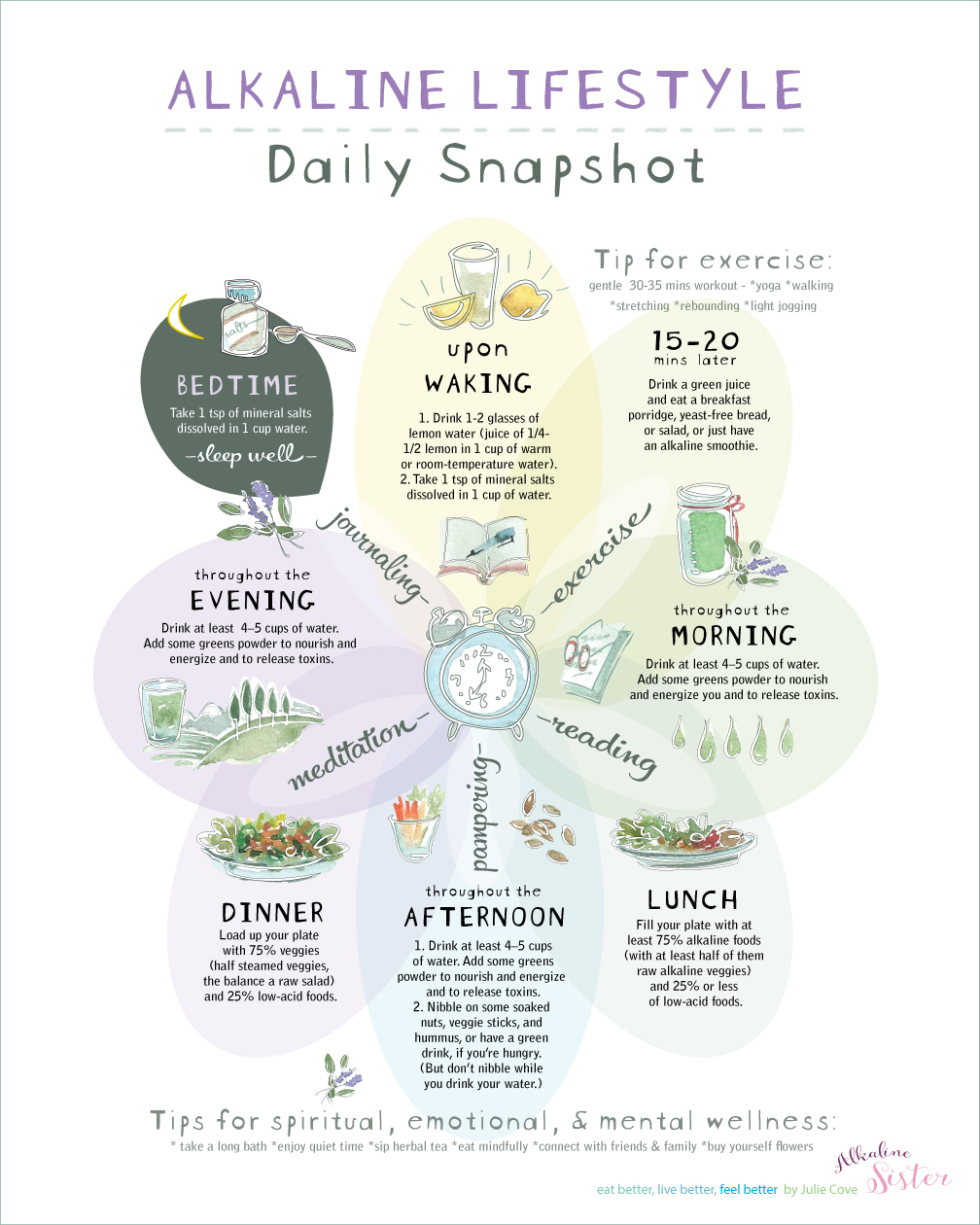 Alkalize Your Lifestyle
Today's recipe is a sneak preview of a delicious warmed salad from my book Eat Better, Live Better, Feel Better that is set to release on March 1st, only 15 more sleeps!  Quinoa is on the mildly alkaline side and Brussels sprouts will make your body happy and healthy!  Although it's February I'm still seeing these tasty mini cabbages in the markets so I'm hoping you'll still be able to find them too!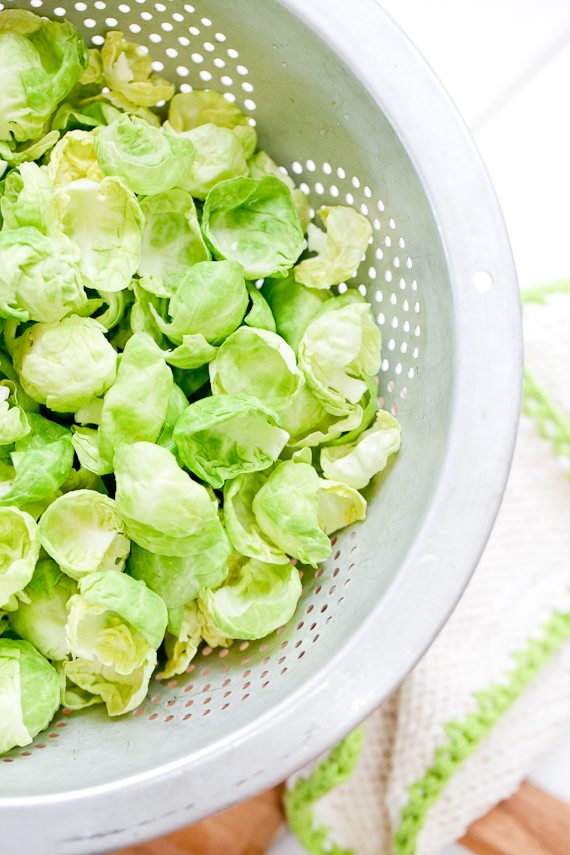 Did you like Brussels sprouts as a kid? I sure didn't! I remember them as khaki balls of mush but we HAD to eat them. It's taken me a while to embrace these lovely miniature cabbages, but now I love them especially when they are properly cooked. Not only are they alkaline-forming, but studies show that by consuming 11⁄4 cups every single day you'd improve the stability of the DNA in your white blood cells. And a few 11⁄2-cup servings a week of cruciferous vegetables can make a world of difference in protecting you against cancer and helping to release toxins.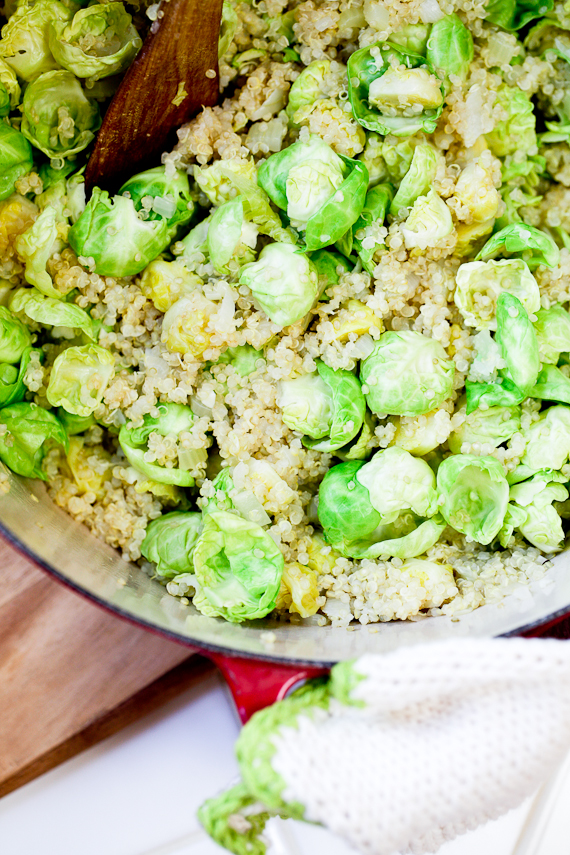 Steamed Brussels Sprouts and Quinoa Salad
Yield: Serves 6-8
DO AHEAD: Soak 11⁄2 cups quinoa in 3 cups filtered, alkaline water + 1 Tbsp lemon juice overnight. Soak 3⁄4 cup hazelnuts in 11⁄2 cups filtered, alkaline water overnight.
Hazelnut-peppercorn Crumble
3⁄4 cup hazelnuts, soaked, rinsed, and patted dry
1 Tbsp pink peppercorns 1⁄2 tsp sea salt
Method
In a food processor blender, pulse the hazelnuts, peppercorns, and salt until you have a rough crumble. Set aside.
Brussels Sprouts Salad
1 small white onion, cut into 1⁄4-inch dice
1 stalk celery, diced
6 Tbsp filtered, alkaline water
11⁄2 cups soaked quinoa, drained and rinsed well
3⁄4 cup yeast-free vegetable broth
30 Brussels sprouts, leaves peeled off from the tiny inner cores
1 clove garlic, minced 3 Tbsp extra-virgin olive oil 1⁄4 tsp sea salt
Method
In a blender, purée 2 Tbsp of the onion and 2 Tbsp of the celery with the water until smooth. Set aside this onion broth.
Place the quinoa and vegetable broth in a large pot and bring to a boil, uncovered, over medium-high heat. Turn down the heat to low and allow to simmer for 5–7 minutes, or until the broth is absorbed. Cover and remove from the heat.
Halve the Brussels sprout cores. In a large sauté pan, place the remaining onion and celery, the garlic, Brussel sprout cores, and 2 Tbsp of the onion broth over medium-high heat and steam-fry until translucent, 3–4 minutes. Add the remaining onion broth and Brussels sprout leaves and stir to coat the leaves. Cover and steam for 1 minute, then stir and steam for 1 more minute.
Place the quinoa in a serving bowl, add the Brussels sprouts, olive oil, and sea salt, and toss to combine.
To serve, spoon into individual bowls and top with hazelnut- peppercorn crumble.
Note: If you're short on time, cut the Brussels sprouts into 1⁄4-inch slices rather than peeling them.
Hope you have a great week and that the sunshine comes out again real soon here and at your house!
A green smoothie cheer to you!
Your Alkaline Sister
Julie
xo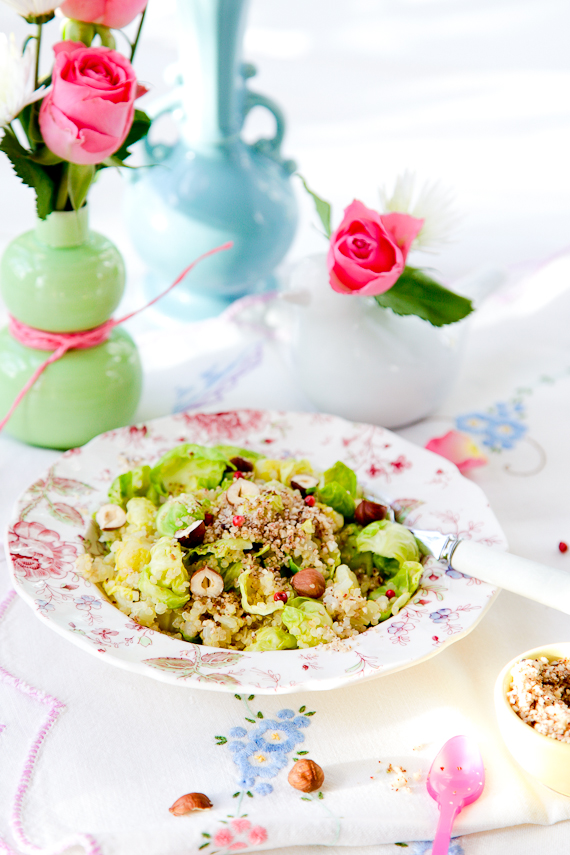 Pin It